Bend Brewing Co. Releases Future Living IPA & Camp Beer Lager
|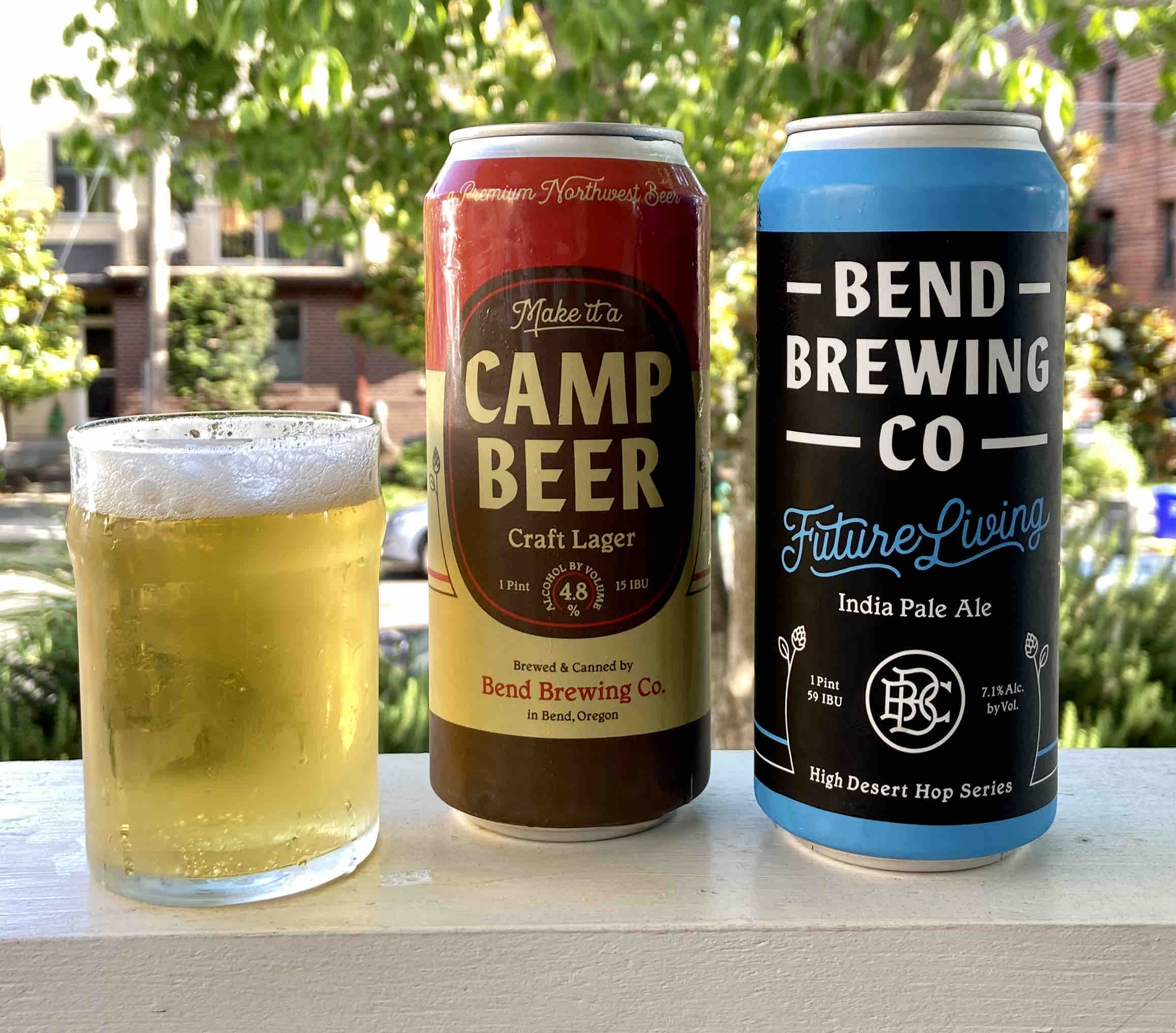 Two new cans join the lineup from Bend Brewing Company as it releases Future Living IPA and Camp Beer Lager in 16 oz cans.
Part of Bend Brewing Co.'s rotating High Desert Hop Series is Future Living IPA. With a malt bill of Golden Promise, Vienna, and Flaked Barley, Future Living IPA incorporates a few new hops from recent years. This includes Talus, Cashmere and Strata along with a favorite, Crystal, to create a glimpse into the future of IPA. Future Living IPA sits at 7.1% ABV and 59 IBUs and is one we were happy to grab a second offering of!
Perfect for the summer days ahead is Camp Beer Craft Lager, packaged in a great retro label. This is an easy drinking lager that pays homage to the classic American lagers of yore. Brewed with Pilsner and Vienna malt from the Midwest along with flaked corn, Camp Beer was lagered for an impressive eight weeks. At 4.8% ABV and 15 IBUs, this is one beer that should be in your summer beer cooler.
Both Future Living IPA and Camp Beer Lager are available at Bend Brewing's downtown Bend brewpub and in distribution through Bigfoot Beverages and Point Blank Distributing.