Bend Brewing Company Announces 2020 Fresh Hop Beer Lineup
|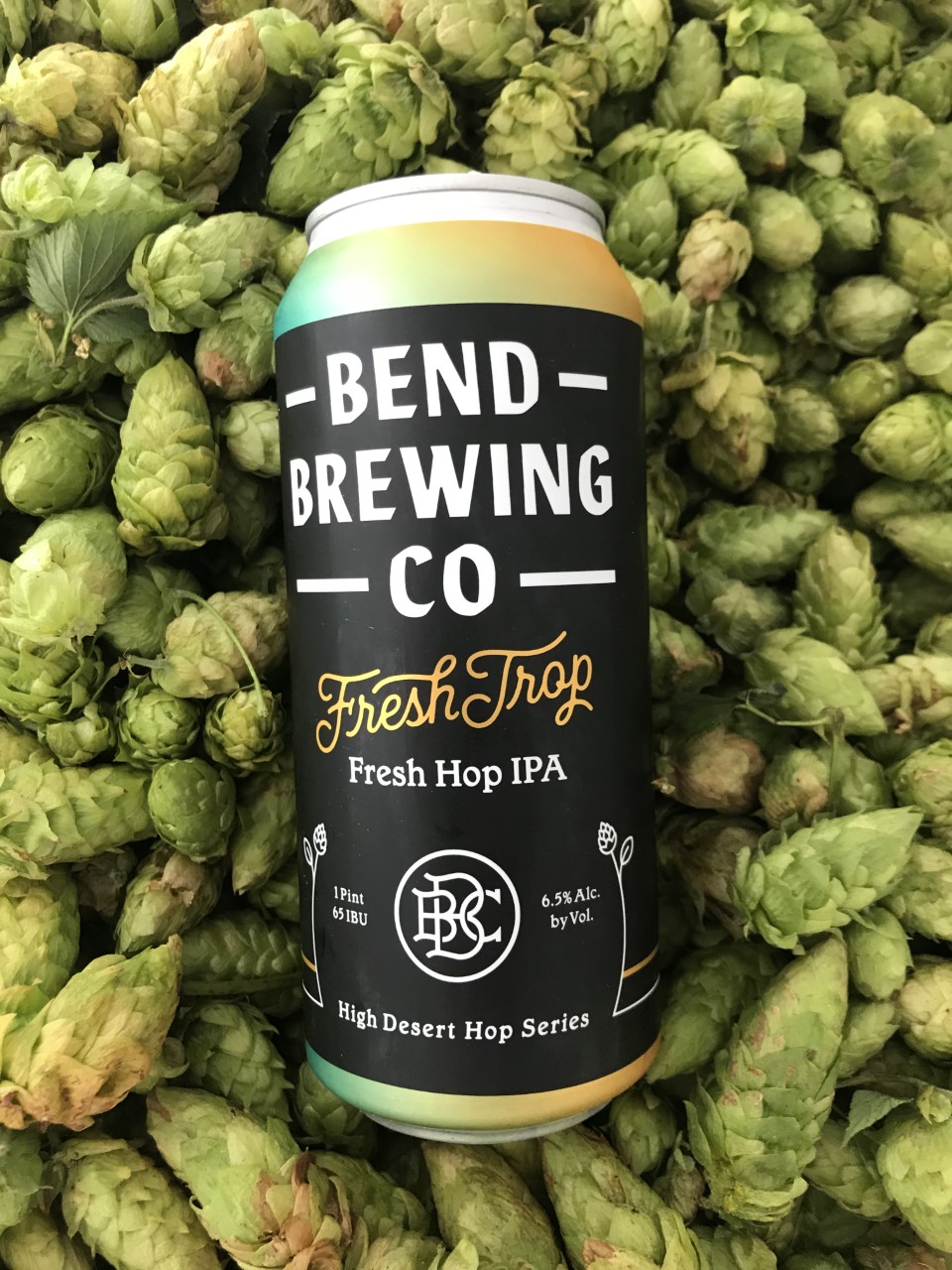 Bend Brewing Company announces the arrival of fresh hop season with a trio of fresh hop beers. The 2020 fresh hop lineup includes two variations of Fresh Trop Fresh Hop IPA – Fresh Trop-Simcoe and Fresh Trop-Mosaic. Joining these two will be the brand new draft only offering, Strata Fresh Pale Ale.
Fresh Trop Fresh Hop IPA returns this year with two different fresh hop variations of Bend Brewing's flagship Tropic Pines IPA. First up, Fresh Trop-Simcoe features over 10 lbs per barrel of fresh Simcoe from BC Farms in Woodburn, OR and will be available in 16 oz cans and draft beginning Friday September 18 at its downtown Bend, OR brewpub. Fresh Trop-Simcoe will be available in limited quantities through Bigfoot Beverages and Running Man Distribution the following week.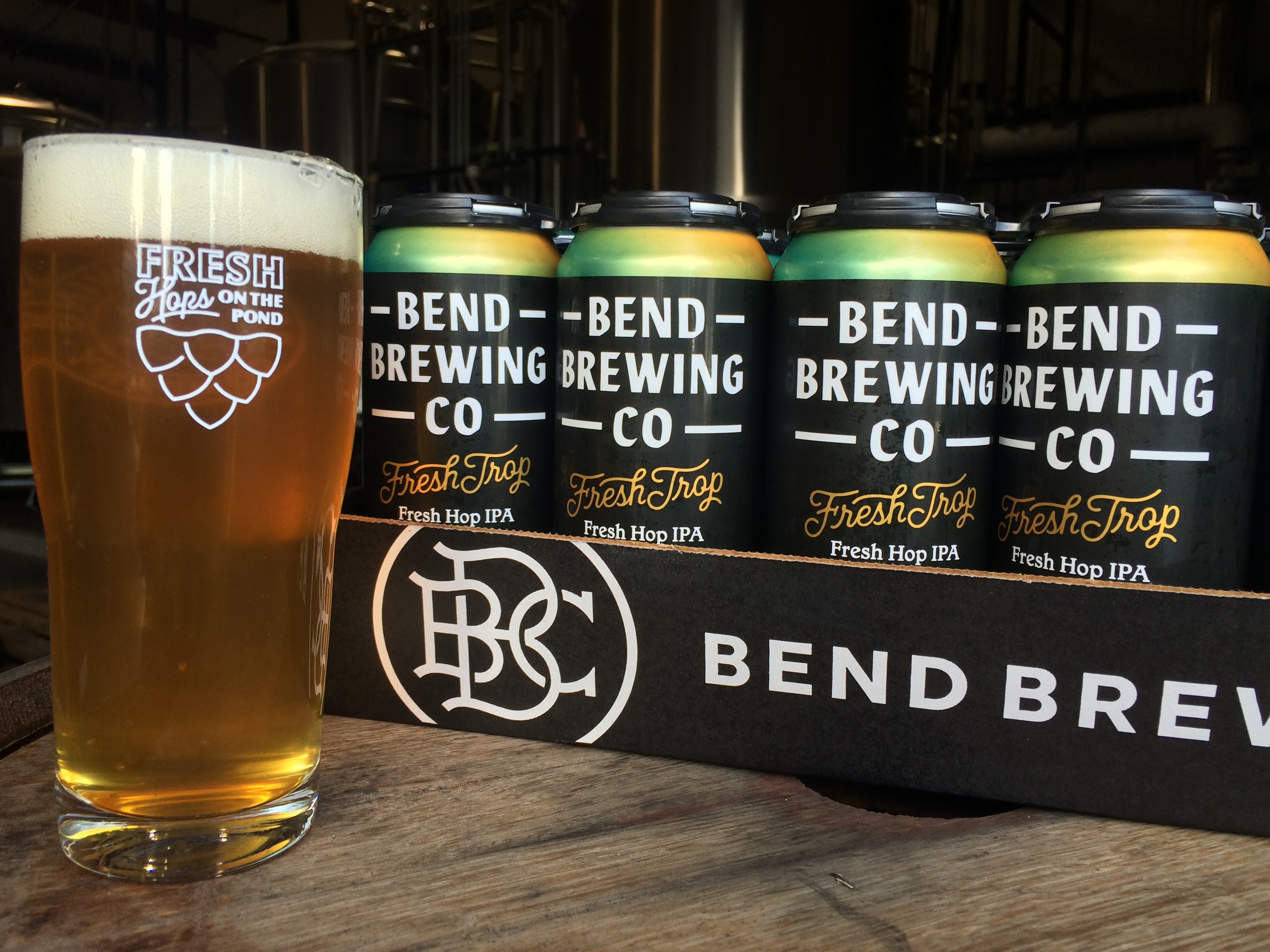 Fresh Trop-Mosaic features 10 lbs per barrel of fresh Mosaic from Coleman Agriculture in Independence, OR. The fresh hop IPA will be released on October 2 at its brewpub with 16 oz cans and limited draft seeing distribution the following week.
Joining the fresh hop lineup for the first time is Strata Fresh Pale Ale. Brewed with a classic pale ale malt base and hopped exclusively with Crosby grown Strata hops, including 180 lbs of fresh Strata. Strata Fresh will be draft only and on tap at the brewpub on Friday September 18 with very limited distribution the following week.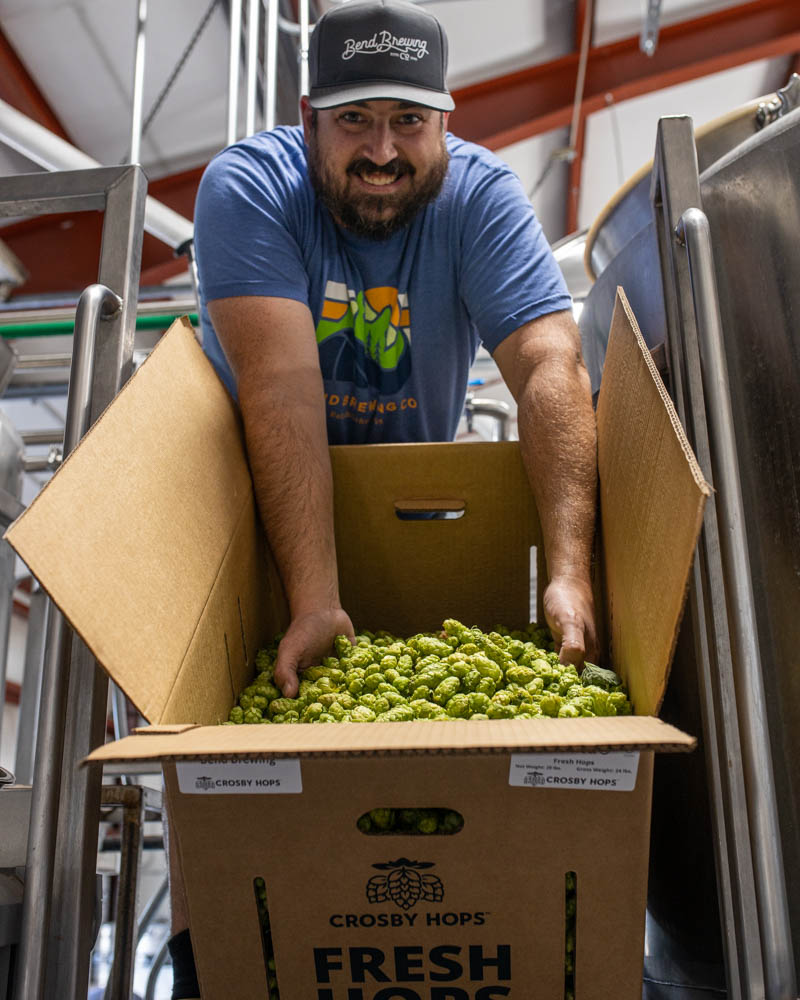 Unfortunately due to the ongoing Covid-19 pandemic, Bend Brewing Co. will not be hosting its annual Fresh Hops on the Pond event this year. We attended last year and were thoroughly impressed with the casual event. That said, Bend Brewing Co. will keep the dream alive as it will feature all three of its fresh hop beers on tap alongside a few other fresh hop beers from Central Oregon. This will take place over the weekend of October 2-4 at its downtown Bend brewpub where it has strict social distancing and cleaning protocols in place.