Bend Brewing Company Announces 2022 Beer Release Calendar
|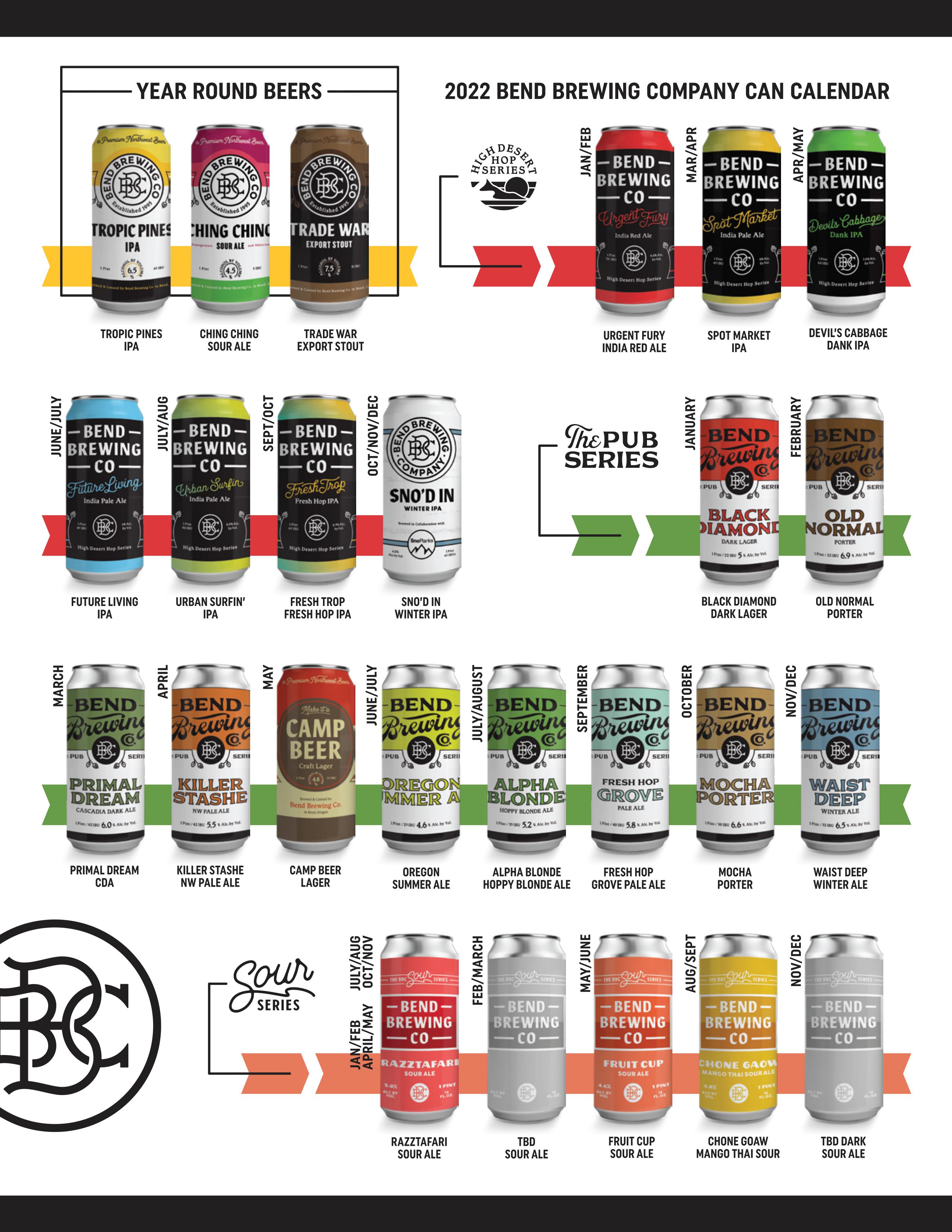 With over 25 years of brewing in Central Oregon, Bend Brewing Company has announced its 2022 Beer Release Calendar for its lineup in cans. This year will see the return of the brewery's High Desert Hop Series and Pub Series while a new Sour Series will debut.
Returning in 2022 the High Desert Hop Series features seven different hop forward beers throughout the year ranging from the delightfully dank Devil's Cabbage to the annual fresh hop favorite Fresh Trop to the balanced winter IPA Sno'd In. Each High Desert Hop Series release is slated for a 2 month availability window to ensure optimum freshness. Available now through February is Urgent Fury IRA featuring Cascade, Simcoe, Amarillo and Citra hops.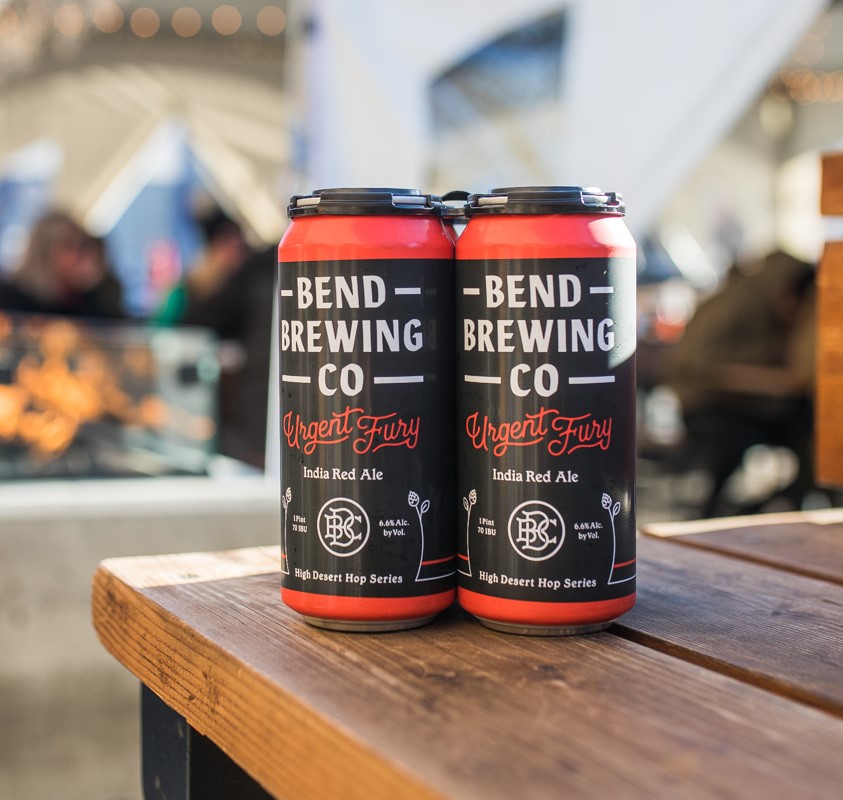 2022 will also see an expansion of the brewery's Pub Series allowing more of the favorites from our Bend brewpub to reach the rest of the state. New additions to the Pub Series include the GABF winning Old Normal Porter, Primal Dream Cascadian Dark Ale, and the all Mecca Grade Estate Malt brewed Oregon Summer Ale. The new Pub Series beers will be joined by returning favorites Black Diamond Dark Lager, Killer Stashe NW Pale, Camp Beer Lager, Alpha Blonde, Fresh Hop Grove Pale, Mocha Porter and Waist Deep Winter Ale. Available now is Black Diamond Dark Lager, a GABF and World Beer Cup winning dark lager that utilizes German Munich and Pilsner malts along with midnight wheat and Caraffa malt to create a clean dark chestnut hued lager with underlying notes of dark chocolate.
Finally, in an effort to embrace the brewery's history of innovation with kettle souring, BBC is proud to announce the creation of a new Sour Series in cans. The Sour Series will feature extended availability of the fan favorite raspberry and lemon tinged Razztafari alongside new creations like the Thai inspired Chone Gaow.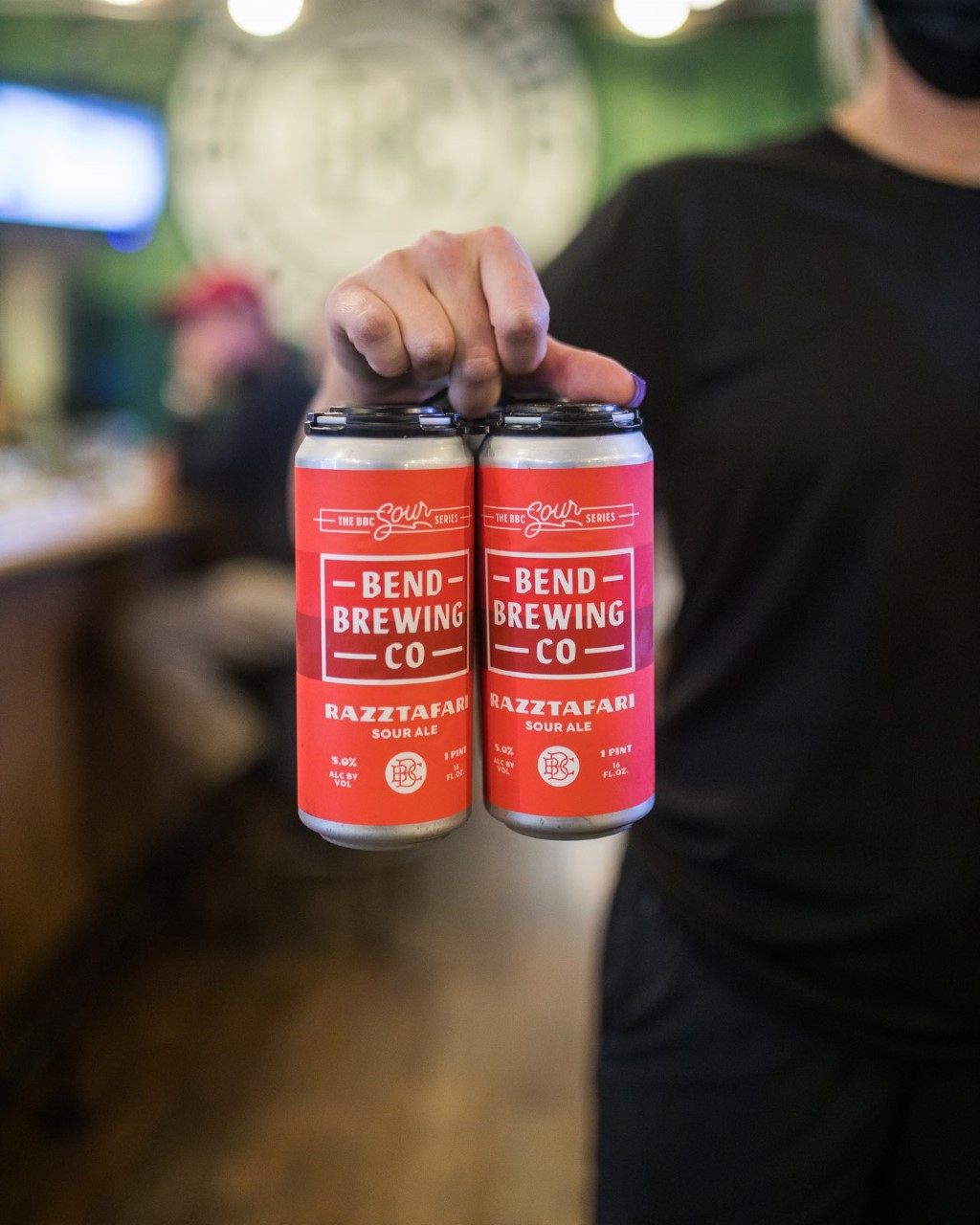 Razztafari Sour, Black Diamond Dark Lager and Urgent Fury IRA are all available now through BBC's distribution partners at Point Blank Distribution and Bigfoot Beverages and at BBC's historic downtown Bend brewpub.