Bend Brewing Company Reformulates Hophead Imperial IPA in 16oz Cans
|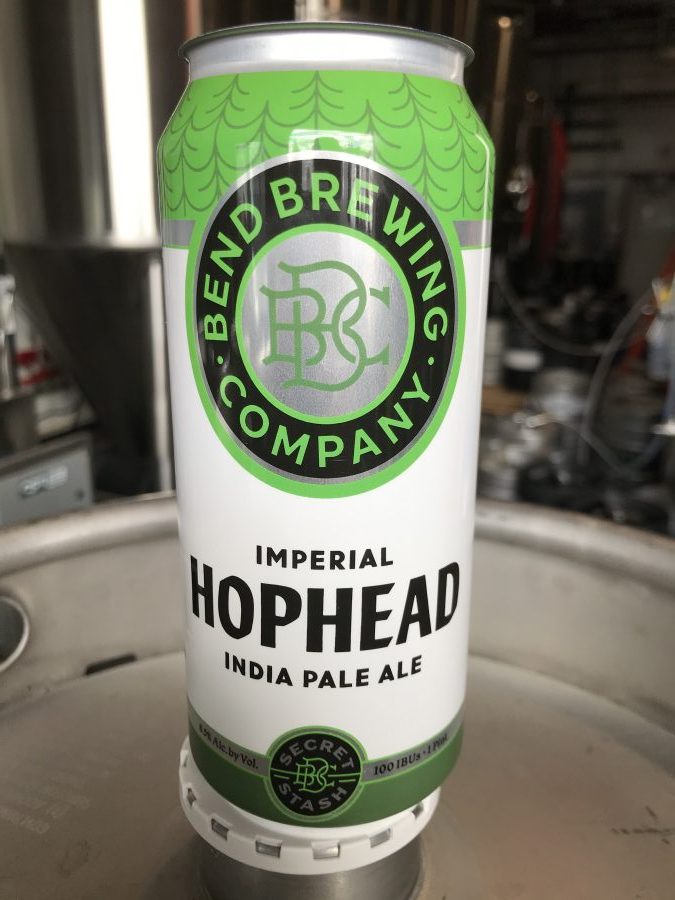 After brewing Hophead Imperial IPA for so many years, Bend Brewing Company has reformulated its recipe to stay contemporary in today's evolving craft beer market. The big IPA that sits at 8.5% ABV will also see its debut in 16oz Tallboy cans later this week.
Hophead Imperial IPA was awarded the Gold Medal at the 2006 Great American Beer Festival and has been a very popular beer at Bend Brewing ever since. However, since this beer was awarded a Gold Medal, tastes have evolved and changed over the past 14 years.
Now Bend Brewing has revamped its Imperial IPA by modernizing the classic recipe with a renewed focus on intense hop flavor and increased drinkability over bracing bitterness. Hophead Imperial IPA Is still loaded with copious amounts of the brewery's favorite hops including Chinook, Centennial, Columbus, Amarillo and Simcoe. Hophead Imperial IPA embraces the idea that we can respect the past while looking to the future.
"Hophead is one of the beers that is synonymous with Bend Brewing Company," Head Brewer Zach Beckwith said in a press release. "Like all beers it has shifted over the years  but we felt the time was right to modernize it while still maintaining the soul of the original."
Cans of Hophead Imperial IPA will be available beginning Friday, May 1st at BBC's downtown Bend brewpub located at 1019 NW Brooks Street. The popular IIPA will also see distribution through Bigfoot Beverages and Running Man Distribution within the state of Oregon.
And if you're free on Saturday, May 2nd, join Head Brewer Zach Beckwith for the Oregon Brewers Guild's Stay Home, Drink Beer Virtual Beer Festival. During this online event, he will discuss the evolution of Hophead Imperial IPA through the years as he gives an in-depth tour of BBC's 25-year-old upstairs brewery. Learn more about this virtual beer fest and to purchase tickets here.