Bend Brewing Debuts Pub Series with Waist Deep Winter Ale & Killer Stashe NW Pale
|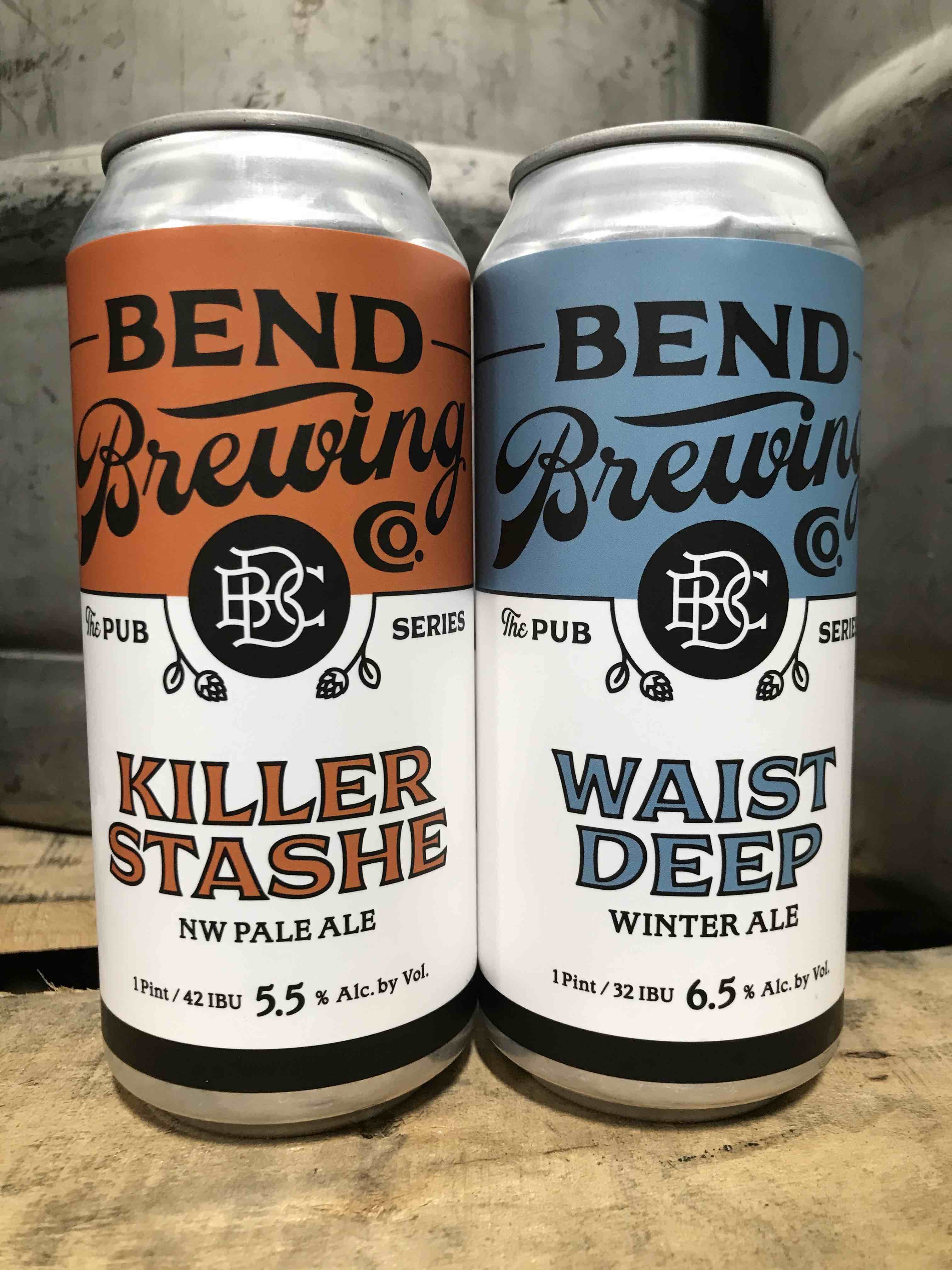 Bend Brewing Company launches its new Pub Series of 16oz cans with Waist Deep Winter Ale and Killer Stashe NW Pale Ale. This new ​Pub Series​ allows BBC to release small batch beers normally only available to its pub customers in downtown Bend, Oregon to a much larger audience. Plus, during the pandemic with lower on-premise sales, it allows the brewery to brew a variety of beers for larger distribution.
The inaugural release in the ​Pub Series is Waist Deep Winter Ale, a quintessential Northwest winter warmer that features premium UK malts and hops. It's described as a full bodied beer with copious amounts of dark fruit malt character that sits at 6.5% ABV.
Following up Waist Deep Winter Ale is Killer Stashe NW Pale Ale. What began as a revival of the classic American pale ale, King Stashe has evolved into a modern NW pale showcasing a single hop variety. Each Killer Stashe release will feature a different hop with the variety printed on the bottom of the can. BBC brewers were early adopters of the increasingly popular, Oregon grown, Strata hops and chose to feature them for the initial Killer Stashe release.
Waist Deep Winter Ale is now available in the Portland area through Point Blank and in Central Oregon through Bigfoot Beverages. Killer Stashe NW Pale Ale will begin hitting the marketplace in the next week.