Block 15 Brewery Bottle Release of Figgy Pudding, Framboise White, and Imagine
|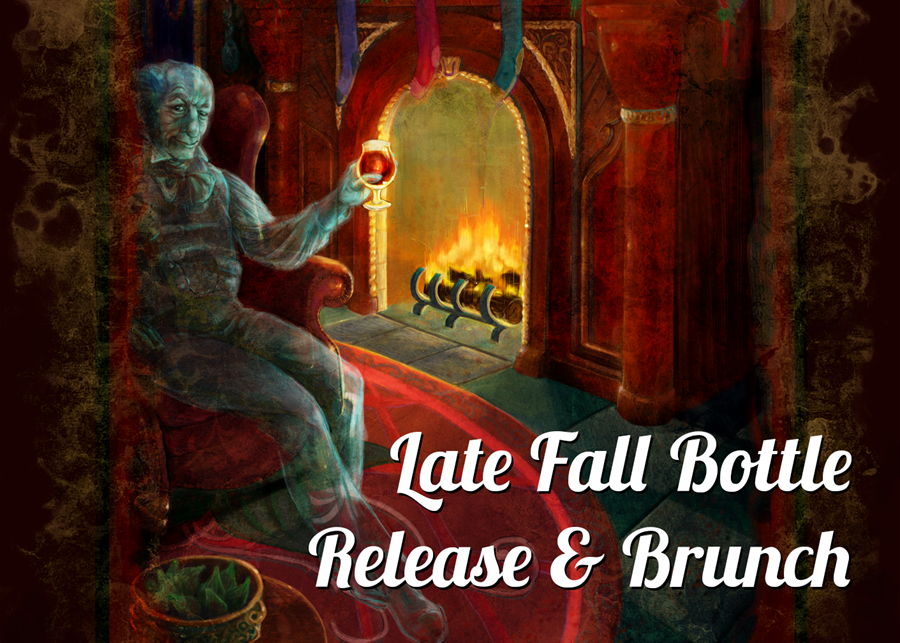 Already a full week into November its time to think ahead for the holidays and Block 15 Brewing is doing just that with its upcoming Late Fall Bottle Release this weekend on Saturday, November 14. Yes its that time of year again when Block 15 Brewing will release its very popular Figgy Pudding along with Framboise White, and Imagine.
The typical bottle release brunch at Les Caves and Block 15 Restaurant in downtown Corvallis has long been sold out. Now the way to get a hold of these 500ml bottles of Figgy Pudding, Framboise White, and Imagine is to line up at its newest location in south Corvallis at Block 15 Brewery & Tap Room.
Beginning at 11:00am bottles will go on sale to the public at its south Corvallis location. However it is wise to arrive early to gain a spot in line as the first 50 people in line will be able to purchase the full allocation of the three varieties. Allocation allotments will be up to 6 bottles of Figgy Pudding, 3 bottles of Framboise White, and 3 bottles of Imagine. As an added bonus for those waiting in line Block 15 has partnered with NutCakes to provide Figgy Pudding Donuts!
Here are each of the beer's descriptions from the brewery.
Figgy Pudding
Our holiday offering brewed with English pale & specialty malts, white & black figs, and black strap molasses. Matured in freshly emptied brandy barrels and gently spiced with ceylon cinnamon and allspice.
10.5% ABV
Framboise White
Inspired by the unique character of local golden raspberries, this Belgian style white ale was aged in French Oak barrels with our whimsical blend of brettanomyces, acid-producing bacteria, and organic berries, producing a tart, complex beer.
8% ABV
Imagine
Belgian style stout ale, matured in bourbon barrels.
14% ABV
Block 15 Brewery & Tap Room
3415 SW Deschutes Ave.
Corvallis, OR 97333