Block 15 Brewing to Release Fresh Flow IPA and Cassidy Wild Ale
|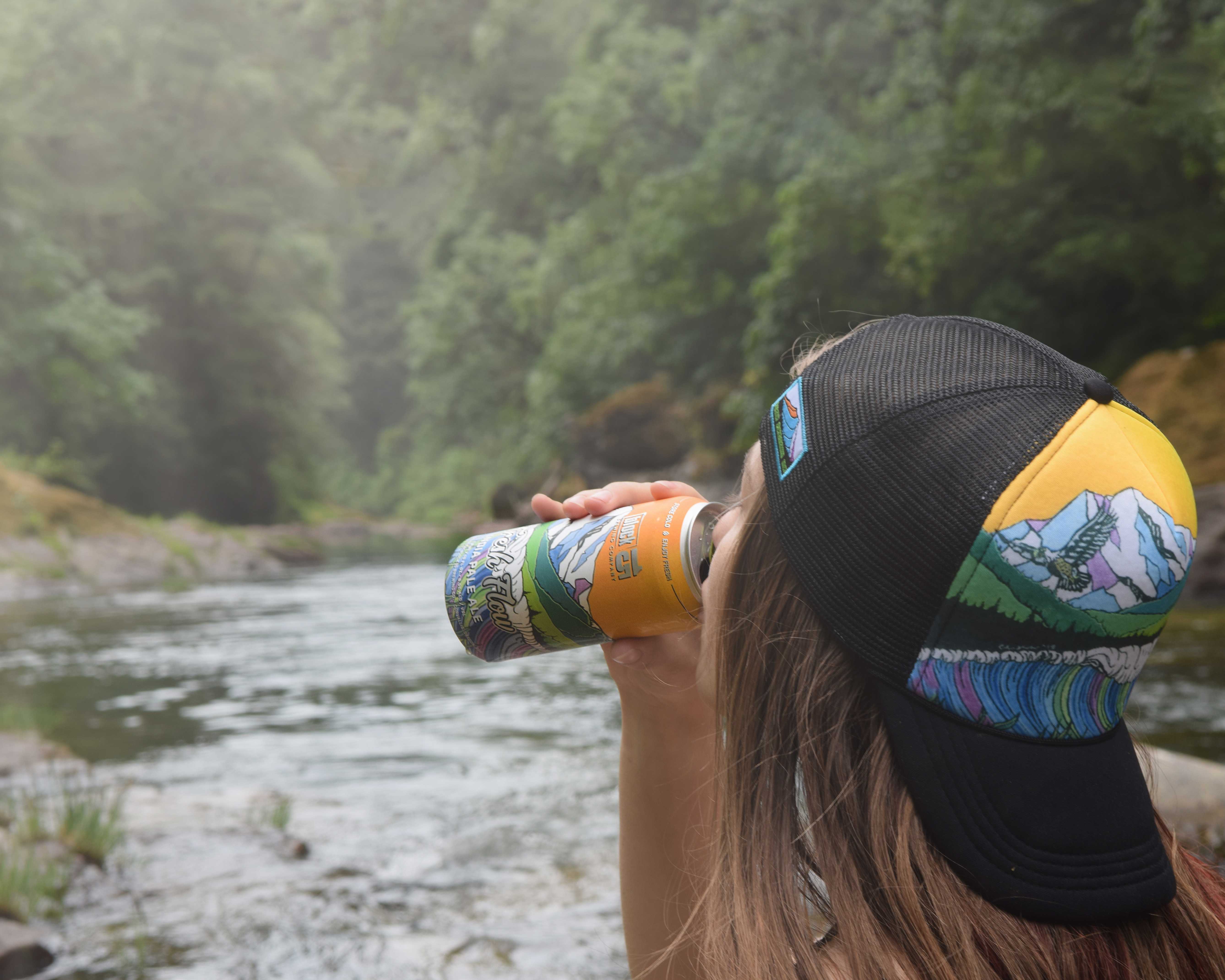 Block 15 Brewing is set to release the 2019 editions of Fresh Flow IPA and Cassidy Wild Ale with Flowers at the Taproom on Saturday, June 1st. The Corvallis brewer will also have bottles of Wellspring Belgian-Style Brett Pale for sale.
Returning from last year's summer debut is Fresh Flow IPA. Described as a refreshing IPA that's designed for sunny summer drinking. Fresh Flow IPA was brewed in cooperation with artist Chris Herbst of Ashland's Flow Factory NW, whose artwork is once again featured on the can. Fresh Flow will see wider distribution release beginning on Monday, June 3rd.
"Fresh Flow blends ideas and aesthetics from two Oregon artists—a brewer and a painter—that are both inspired by summer living in the Pacific Northwest," said Block 15 founding brewer Nick Arzner in a statement. "Whether you're cracking cans in the backyard with your friends and family or packing them into the mountains on a weekend excursion, we designed this IPA to balance a vibrant hop experience with the refreshing finish we crave on hot summer days."

Here are additional details on three new releases from Block 15 Brewing.
Fresh Flow IPA
Fresh Flow is a tropically hoppy IPA featuring a fruit-forward blend of American and New Zealand hop varietals. 2- row and superior pilsen form its crisp grist base, while oat malt, flaked barley, and fermentation with London Ale III yeast softly rounds out the body. Fresh Flow finishes relatively dry, with a gentle bitterness and lingering fruity hop notes.
ABV: 6.5%
$3.25 / 16oz can, plus deposit
limit 24 cans
Cassidy Wild Ale with Flowers
Inspired by my daughter, this wild farmhouse ale was matured in Sauternes wine barrels with brettanomyces and then conditioned on spring flowers just before packaging. Cassidy is brewed each spring, bottled the following spring with honey from her Grandpa's bee hive, and released around her birthday. Each bottle contains a portion of all previous years' blends. This bottle-conditioned ale is delightful fresh, and it will evolve beautifully as it ages alongside Cassidy.  – Nick Arzner
ABV: 8%
$11.50 / 500mL bottle
limit 12 bottles – Taproom Only
Wellspring Belgian-Style Brett Pale
Inspired by Belgian brewers' mastery of complexity and balance, Wellspring began as a dry-hopped pale ale brewed with Belgian malts. It was then conditioned on brettanomyces to produce effervescent natural carbonation, a fruity and rustic palate, and a classically Belgian dry finish.
ABV: 7%
$6 / 500mL bottle
limit 12 bottles