Block 15 Releases Joy Pale Ale and Sticky Hands – Southern Exposure
|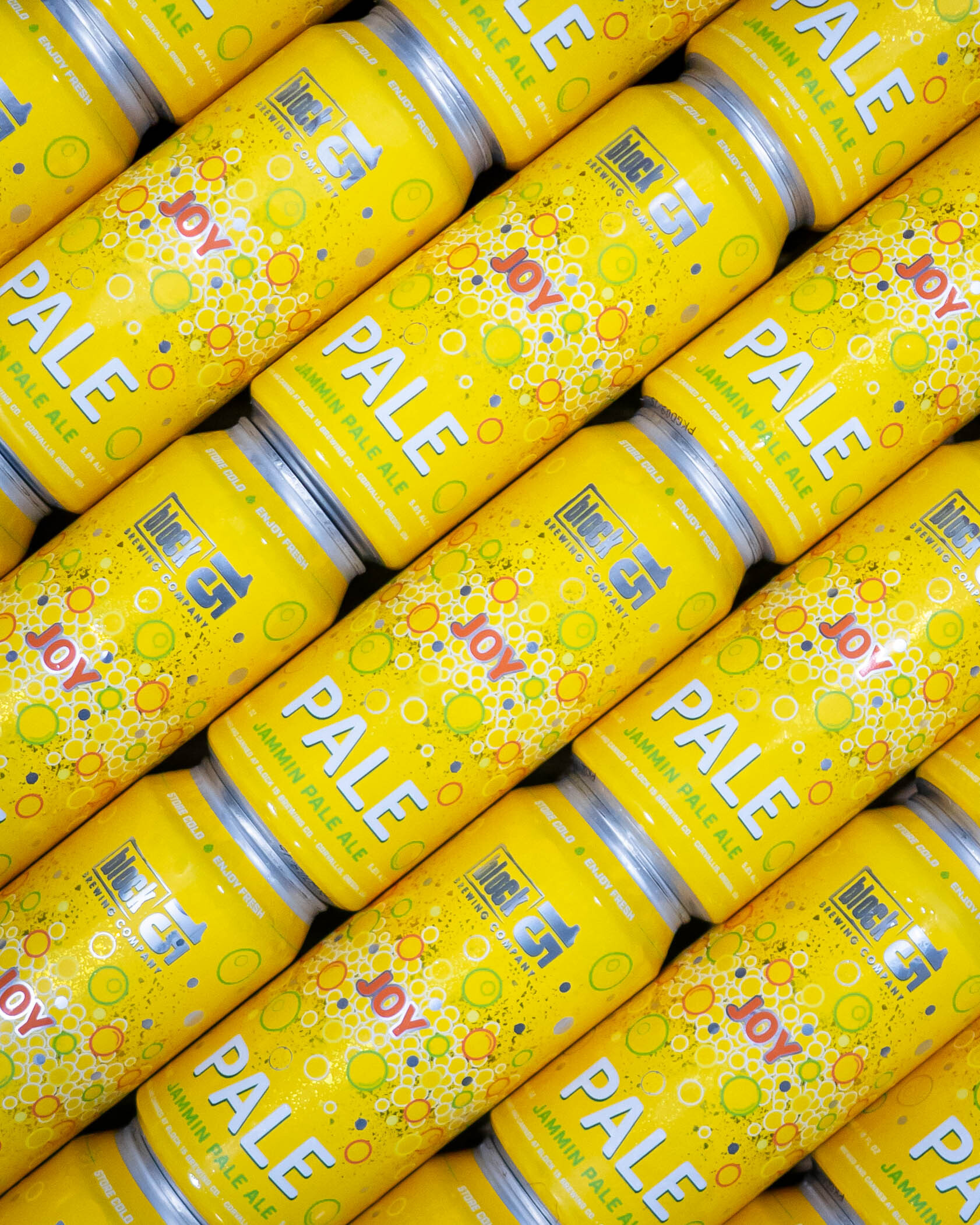 This month, Block 15 Brewing releases a new year-round beer that will become the fourth such beer in the Corvallis brewery's lineup. Beginning on Saturday, Joy Pale Ale will be available all year long in 16oz cans and on draft via Block 15 Distribution across the Pacific Northwest.
"A fantastic evolution of our hop-forward program, Joy fits perfectly into our lineup as a progressive pale ale" said Block 15 founder Nick Arzner, in a statement. "Balancing water chemistry and late hopping with soft malt and expressive yeast has rounded Joy into a beer that is vibrant and full of character. This pale is truly unique and very approachable, coming in at 5.6% ABV."
Joy Pale Ale Description:
Joy blends a pillowy-soft malt profile with a trifecta of tropical, citrus, and orchard fruit hop character. This nuanced, modern-day pale ale is brewed often, canned fresh, and designed to be enjoyed year-round. Drink your joy!
Tasting Notes: Soft, Tropical, Floral, Orchard Citrus Fruit
Hops: Mosaic, Cashmere, Azacca, Citra, Talus
Grains: 2-Row, Oat Malt, Flaked Oats, Flaked Barley
Yeast: Juicy
ABV: 5.6%
Availability: Year-Round / OR & WA
Format: Can, Draft
Can Volume: 16oz

Also of note, this Saturday Block 15 will release a limited, one off run of new variety of its popular Sticky Hands IPA. The new Sticky Hands – Southern Exposure is packed with hops from the land down under, this hop experience ale is loaded with luscious notes of fresh peach, mango, tangerine, and lime. Sticky Hands – Southern Exposure fuses our custom sticky co2 extraction with a tropical quartet of New Zealand and Australian hops; galaxy, rakau, cascade, and wai-iti. a generous portion of crisp pilsner malts softens the grist profile, producing a sticky hands variant perfect for fall, or an Aussie spring. Sticky Hands – Southern Exposure sits at 8.1% ABV.