Breakside Brewery August Beer Releases – 10 Year Anniversary Series
|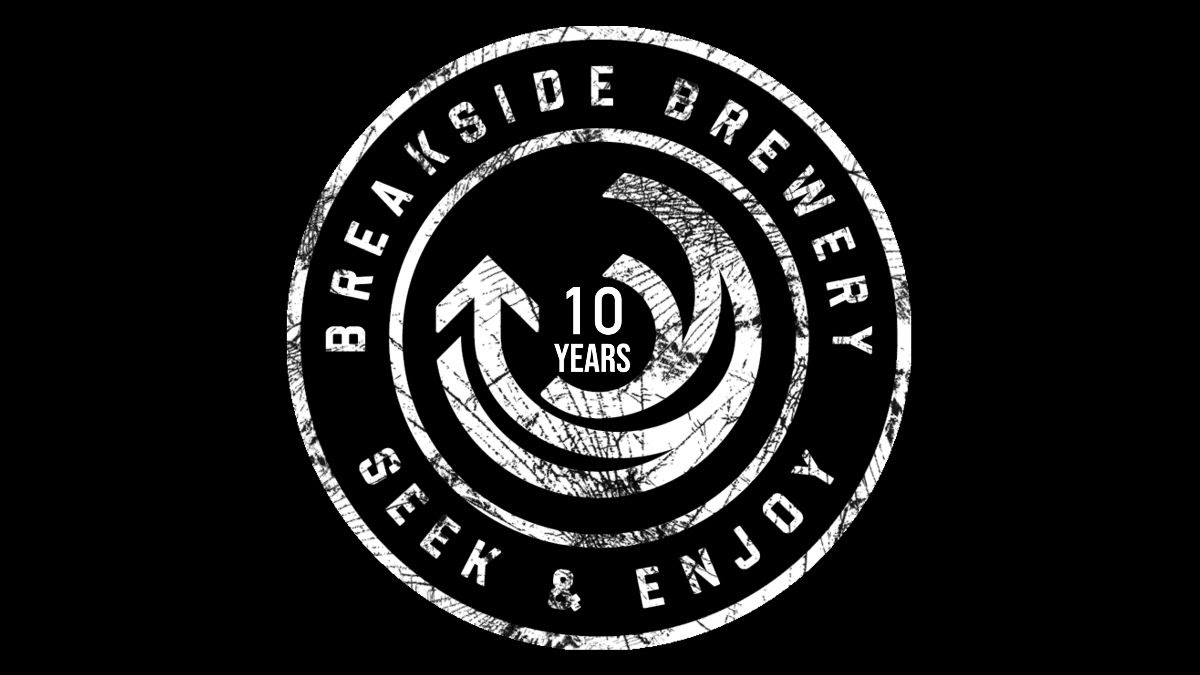 Breakside Brewery continues on with its yearlong celebration of brewing for ten years. During the month of August the brewery will release three new beers as part of its 10 Year Anniversary Series. This series unites the brewery with a few of its peers in the brewing industry for collaboration beers. Look for collaborations with Sun King Brewery from Indianapolis, IN alongside Upright Brewing and Pelican Brewing from Oregon.
Here are descriptions on the three 10 Year Anniversary Series beer releases as provided by Breakside Brewery.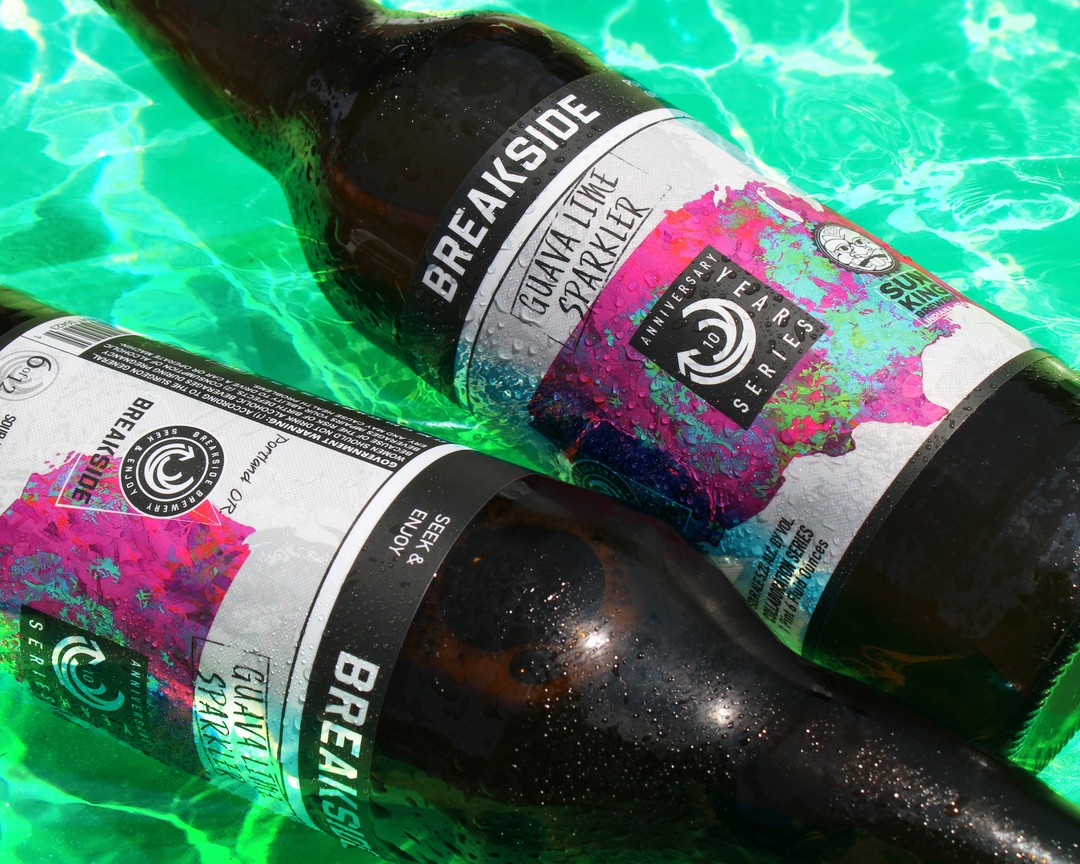 Guava Lime Sparkler
Collaborator: Sun King Brewery – Indianapolis, IN
Our sixth out-of-state collaboration is with Sun King Brewing from Indianapolis. How did we manage to collaborate given the current times that we are in? We virtually collaborated on this new summer beer. We married our breweries' interest in fun and playful beers to create this Sparkler. What is a Sparkler exactly? It's a fruited sour ale blended with a housemade club soda. We employed our tried-and-true process for making a dry, tart, and textural sour beer and then designed a bespoke club soda (don't call it a seltzer!) to make the beer drink more like a refreshing summer cocktail. If 'beer cooler' is a thing, this is it: with big additions of guava and lime zest, we've imbued this with bright tropical and citric notes. Kick back, relax, and enjoy this unheralded summer of 2020.
ABV: 5.2%
IBU: 5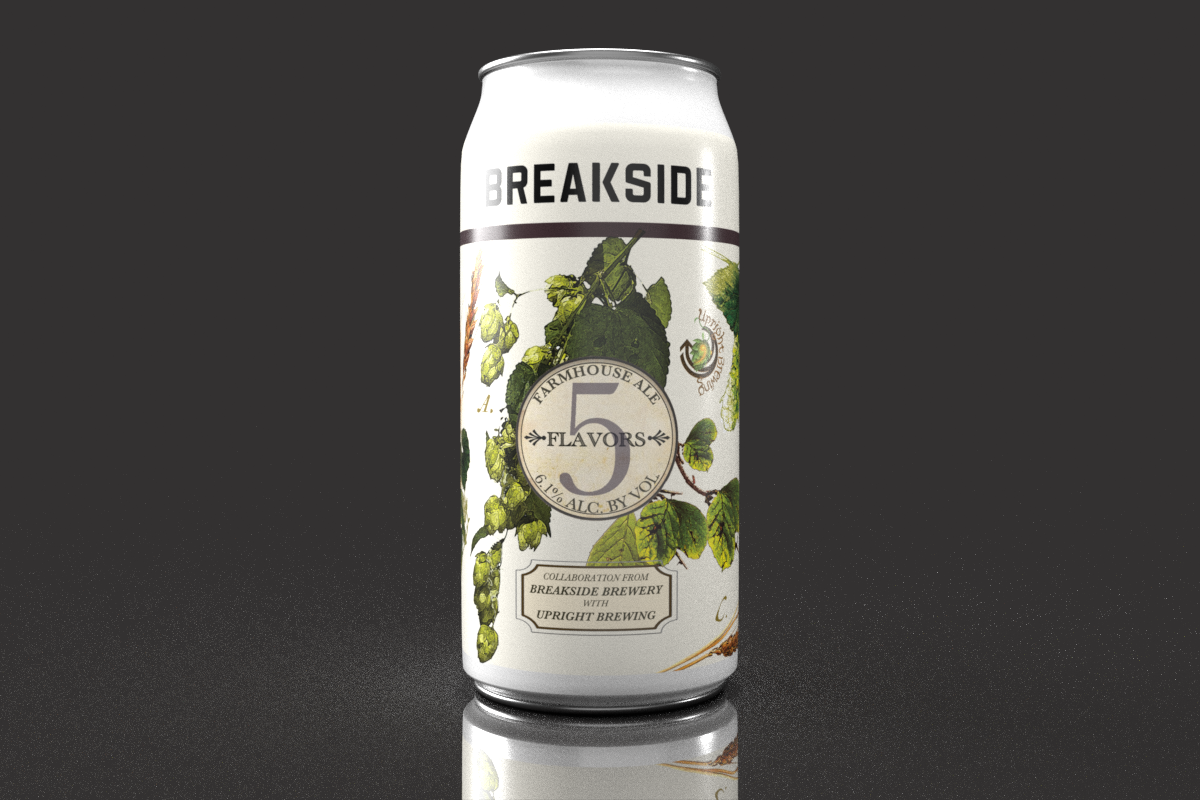 Five Flavors – 10-Year Anniversary Series
Collaborator: Upright Brewing (Portland, OR)
Our fifth in-state collaboration for our 10th anniversary is one that is particularly special to us. For the last eleven years, Upright Brewing has set the standard for excellence in brewing in Portland with its focused, eclectic, and thoughtful beers. For this collaboration, we looked to Upright's early days and used the infamous French Saison yeast that typified their first beers. The beer we made began its life as a relatively straightforward farmhouse ale using some rich and bready heirloom pale and pilsner malts from California's Admiral Malting, and added magnolia berry in the whirlpool for some delicate floral, bitter, and sour notes. Then, the beer underwent a second fermentation using lager yeast, with the goal of mellowing the farmhouse yeast profile and tightening up the beer. The result is a hard-to-classify beer that's refreshing like a pale lager and dry and rustic like a classic saison. This is the sort of idiosyncratic beer that both Ben and Alex love: quirky, technically challenging, highly drinkable, nuanced, and layered. We hope you agree!
ABV: 6.1%
IBU: 29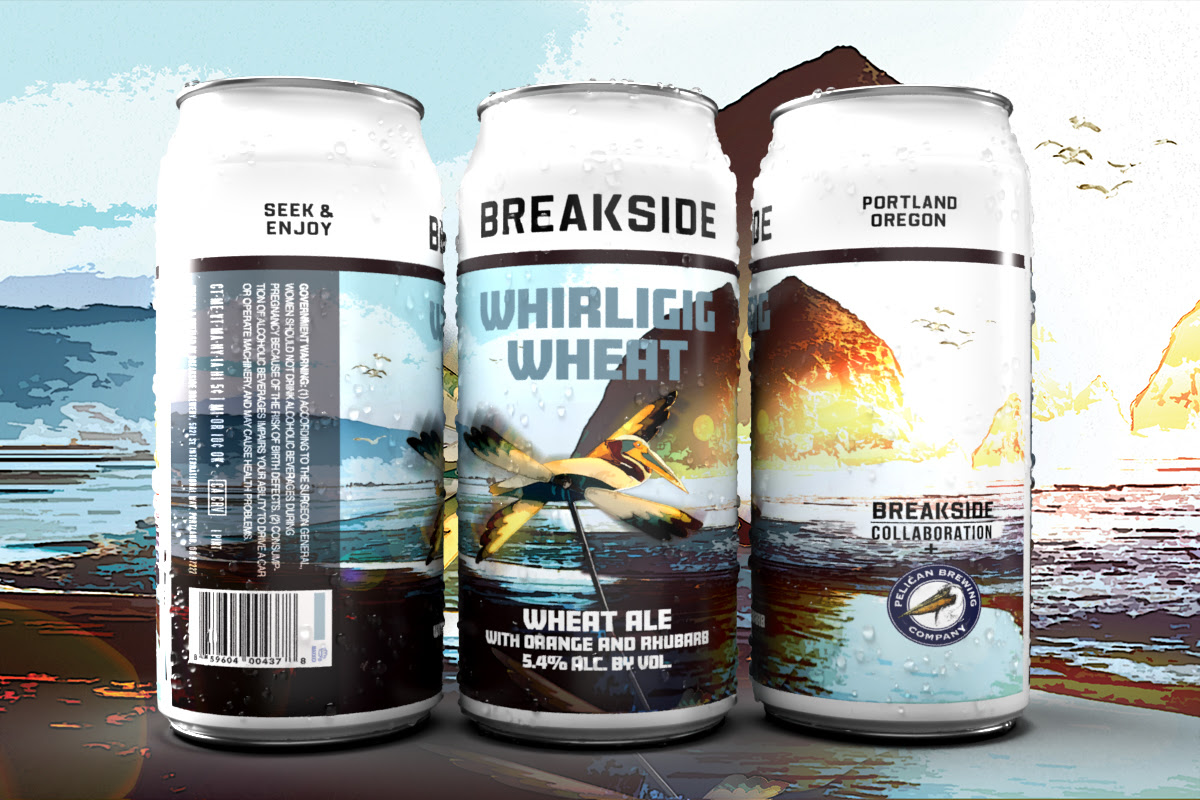 Whirligig Wheat – 10-Year Anniversary Series
Collaborator: Pelican Brewing (Pacific City, OR)
Our sixth in-state collaboration for our 10th anniversary is with Pelican Brewing Co, a true institution of the Oregon Coast and one of the luminaries of the Oregon beer world. For the past quarter century, Pelican has been the standard bearer for excellence in Oregon beer. With more GABF and World Beer Cup wins than any other brewery in the state, they have produced refined, clean, eminently drinkable, delicious, and exactingly precise beer under the leadership of longtime brewmaster Darron Welch. Whirligig Wheat is the result of these efforts. It's a satiating, unfiltered wheat beer that harkens to classic summer beers from great breweries worldwide. It is brewed with a fruity yeast strain and gets a jolt of bright citrusy tartness from a large addition of both orange and rhubarb late in fermentation. We bet it's been a blue moon since you've had a new wheat beer this delicious, nuanced, and refreshing!
ABV: 5.4%
IBU: 26
And since hop harvest has just begun at select farms, be on the lookout for canned Fresh Hop beers from Breakside Brewery as early as the end of August….