Breakside Brewery Closes Out 2020 with Strata Strata Strata Pale Ale and Perpetual Motion
|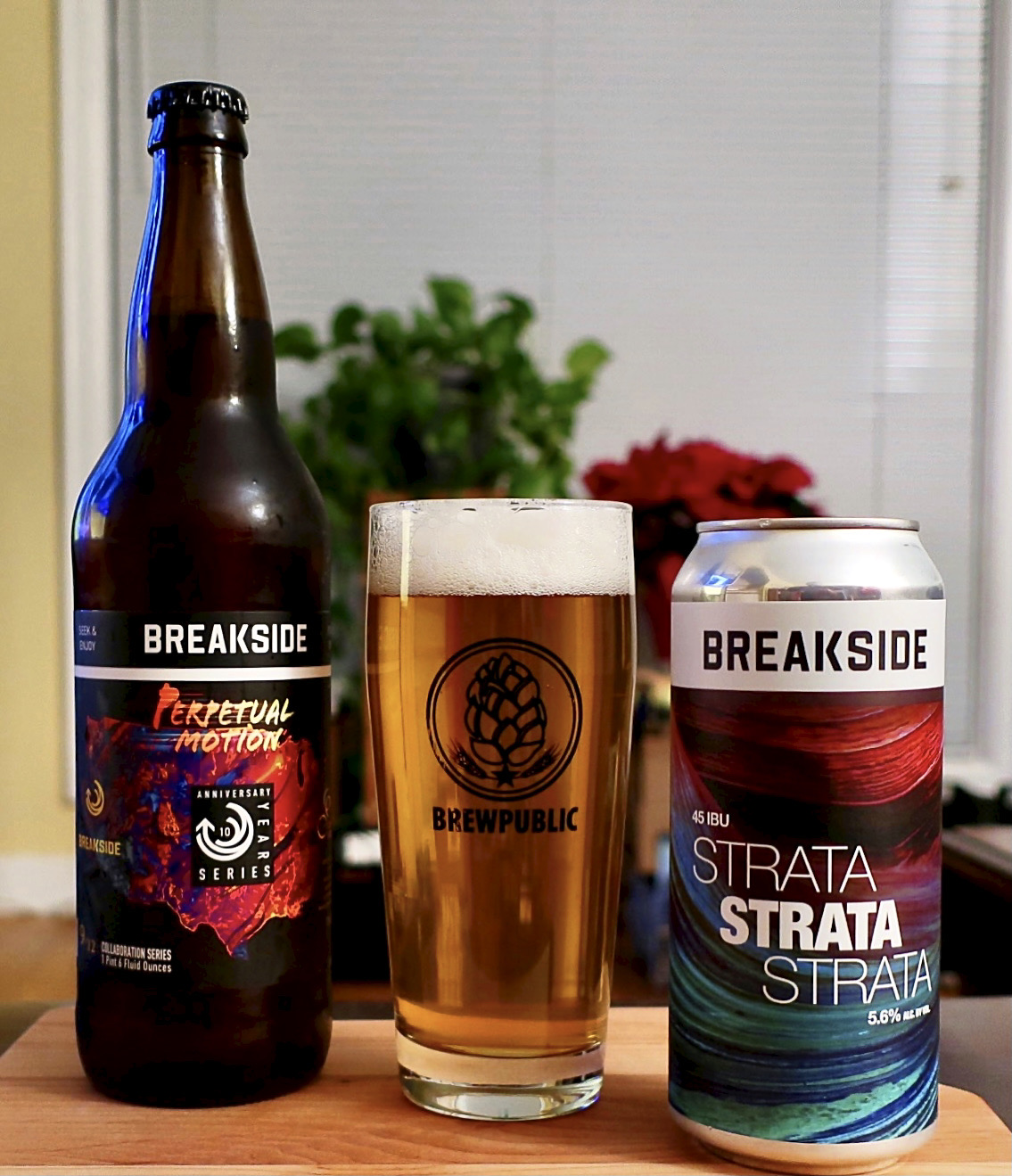 To close out the year, Breakside Brewery releases two new beers. Look for Strata Strata Strata, a Pale Ale and Perpetual Motion, a collaboration with Cambridge Brewing Co. as part of Breakside's 10 Year Anniversary Series, now hitting the marketplace.
Strata Strata Strata is a Double Dry-Hopped Pale Ale that showcases Strata hops from this past fall's hop harvest. In addition to the copious amounts of Strata Hops, Strata Strata Strata also incorporates Cascade and Taiheke Hops alongside a malt bill of 2-Row, Wheat, and Light Crystal.
Upon opening this 16oz can of Strata Strata Strata, the beer pours a nice clear dark straw color with a foaming white head that quickly dissipates. Aromas and flavors of citrus inundate the senses that brings together the characteristics of both an established and newfound Pale Ale. Upon finishing this 5.6% ABV and 45 IBU, Strata Strata Strata will lead you to grabbing another one from the 4-pack of 16oz cans.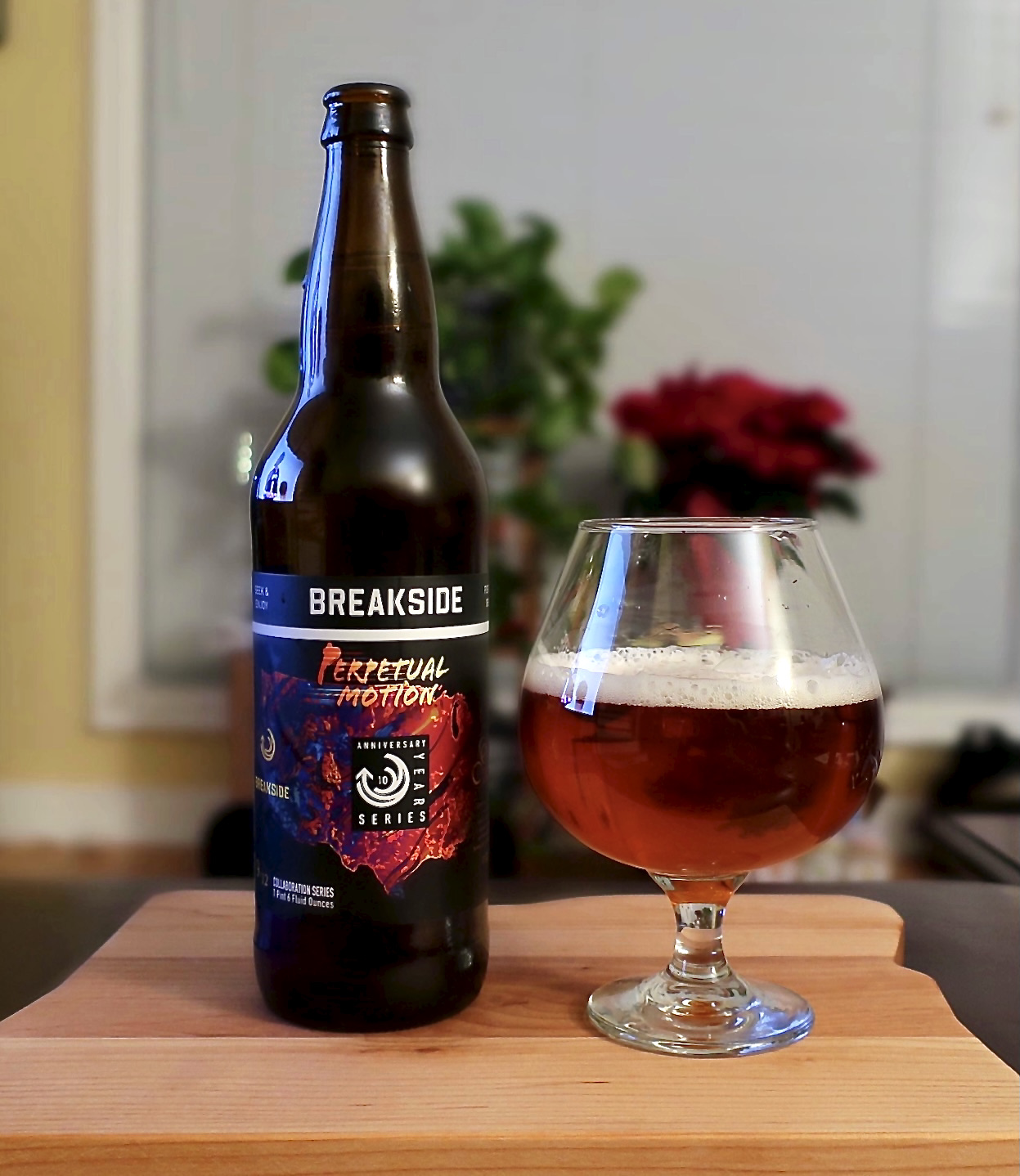 Perpetual Motion is Breakside's ninth out-of-state collaboration to celebrate its 10th Anniversary. On this collaboration, Breakside worked with Cambridge Brewing Company from Cambridge, Massachusetts. Perpetual Motion brings together a base beer of a strong blonde bock that's fermented cool, which is supplemented with agave nectar and Washington-grown gewurztraminer grapes and then blended with two-year-old Barleywine. The result is an evolving malt driven beer at 10% ABV that will continually challenge your taste buds as the beer warms to room temperature.
Look for both Strata Strata Strata in 16oz cans and Perpetual Motion in 22oz bottles now through the end of January 2021.