Breakside Brewery February 2021 Beer Releases
|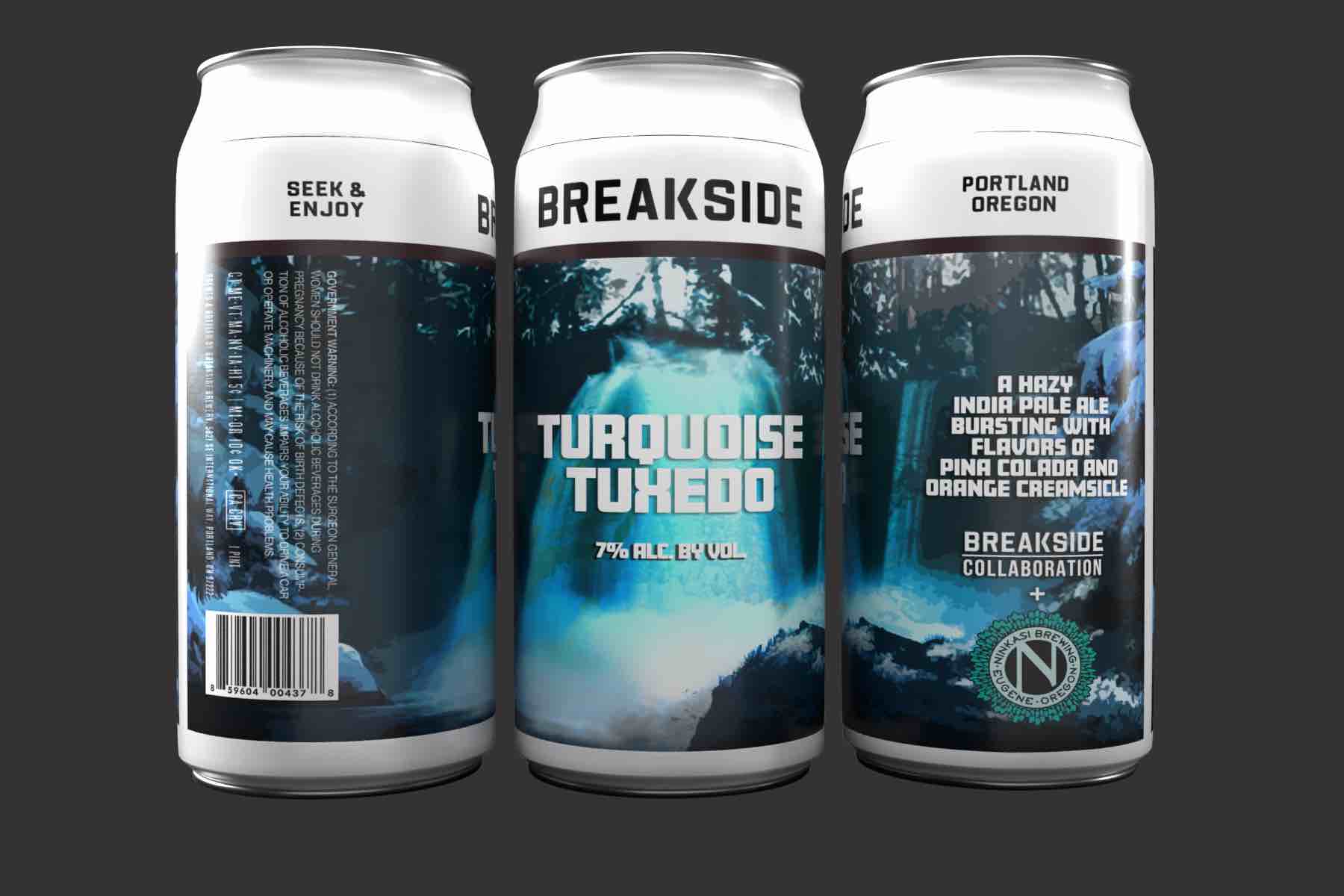 For the month of February, Breakside Brewery has a handful of new beer releases, including a few from its 10th Anniversary Collaboration Series. Be on the lookout for Turquoise Tuxedo, Noble Pilsner, The Great Awaking, and Strata Strata Strata Double Dry Hopped Pale.
Here are details on all four beers with details provided by Breakside Brewery.
Turquoise Tuxedo – Ninkasi Brewing Collaboration
A Hazy IPA Bursting With Flavors of Pina Colada and Orange Creamsicle
Collaborator: Ninkasi Brewing – Eugene, Oregon
For the tenth installment of our in-state collaborations, we have teamed up with the band of merry pranksters at Ninkasi Brewing in Eugene, OR. Jamie Floyd, Ninkasi's founder and original brewer, has been a tremendous friend to the Breakside crew over the years.   Together, we've taken what we've learned collectively about hazy IPAs and new hop varietals and hop products, and we've tried to smash it all together in one awesome new juicy IPA. Malted white wheat, milk sugar, round water, and our house "London" yeast come together and provide a pillowy foundation to bomb with some of our favorite hops. As usual, you'll find some Mosaic and Eldorado in the mix here to push notes of pineapple, berries, and tropical fruit. To complement them, we've used small amounts of some 'power hops'– varietals strong enough that they can easily run amok in a beer– Talus, Sabro, Galaxy, and Nelson Sauvin. Used in balance, they amplify all of those fruit flavors and add notes of coconut, aged Riesling, lime, mint, lemongrass, and nectarine. Cheers!
ABV: 7% IBU: 51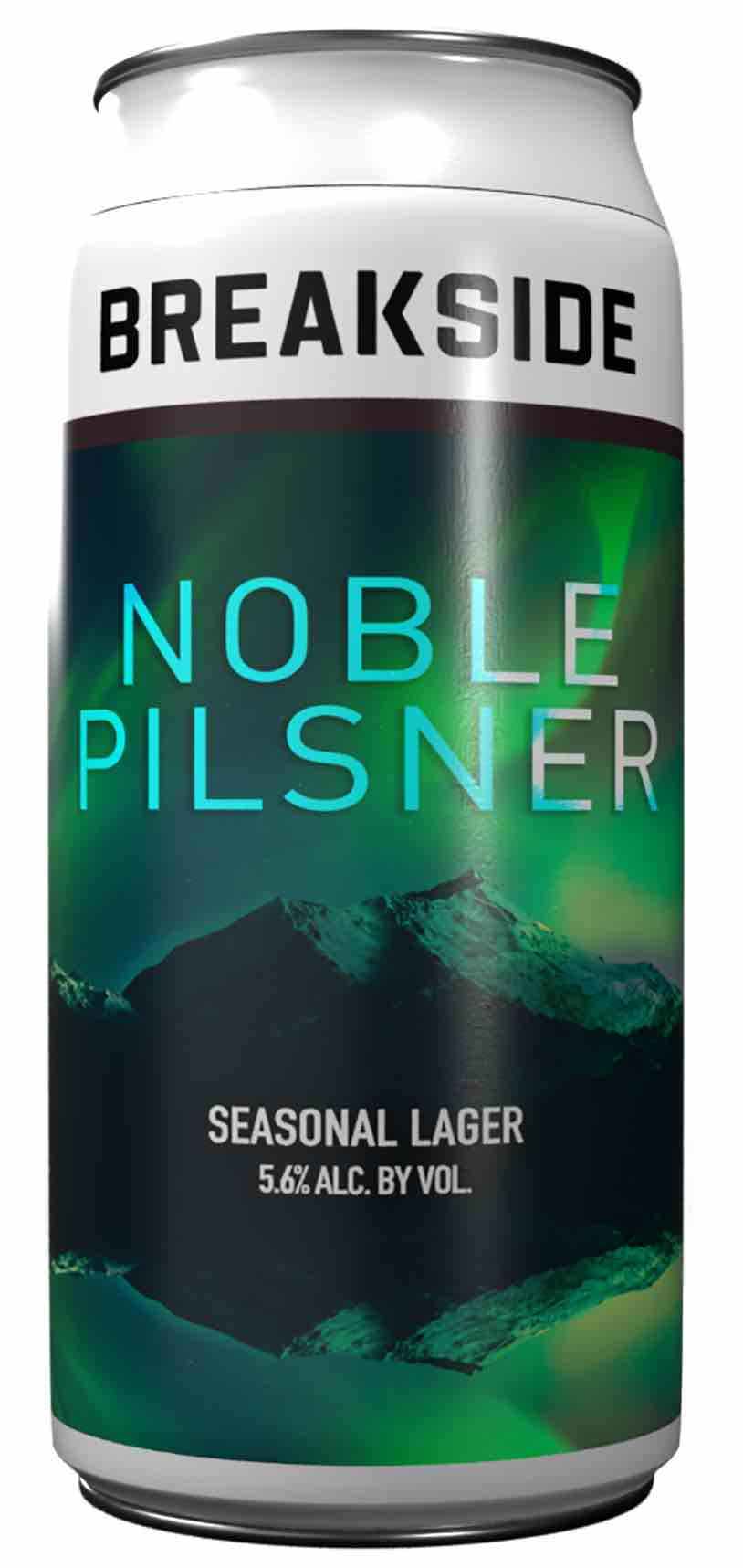 Noble Pilsner 
A Refreshing, Bright Golden Bohemian Pilsner
Noble Pils is one of several versions of a Bohemian, or Czech-style Pilsner, that we make. It has been a popular draft  mainstay at our Slabtown pub for the last few years, and we're excited to scale it up! Beer style mavens beware: this beer takes its cues in terms of body, ABV and water profile from the fuller 'export' lagers that were common to western Germany, but the hop character comes direct from the Czech tradition. Noble Pilsner combines the malt richness of a Munich Helles with the hop intensity of Pilsner; it has a distinct minerality and roundness that add nuance to each sip.
ABV: 5.6% IBU: 34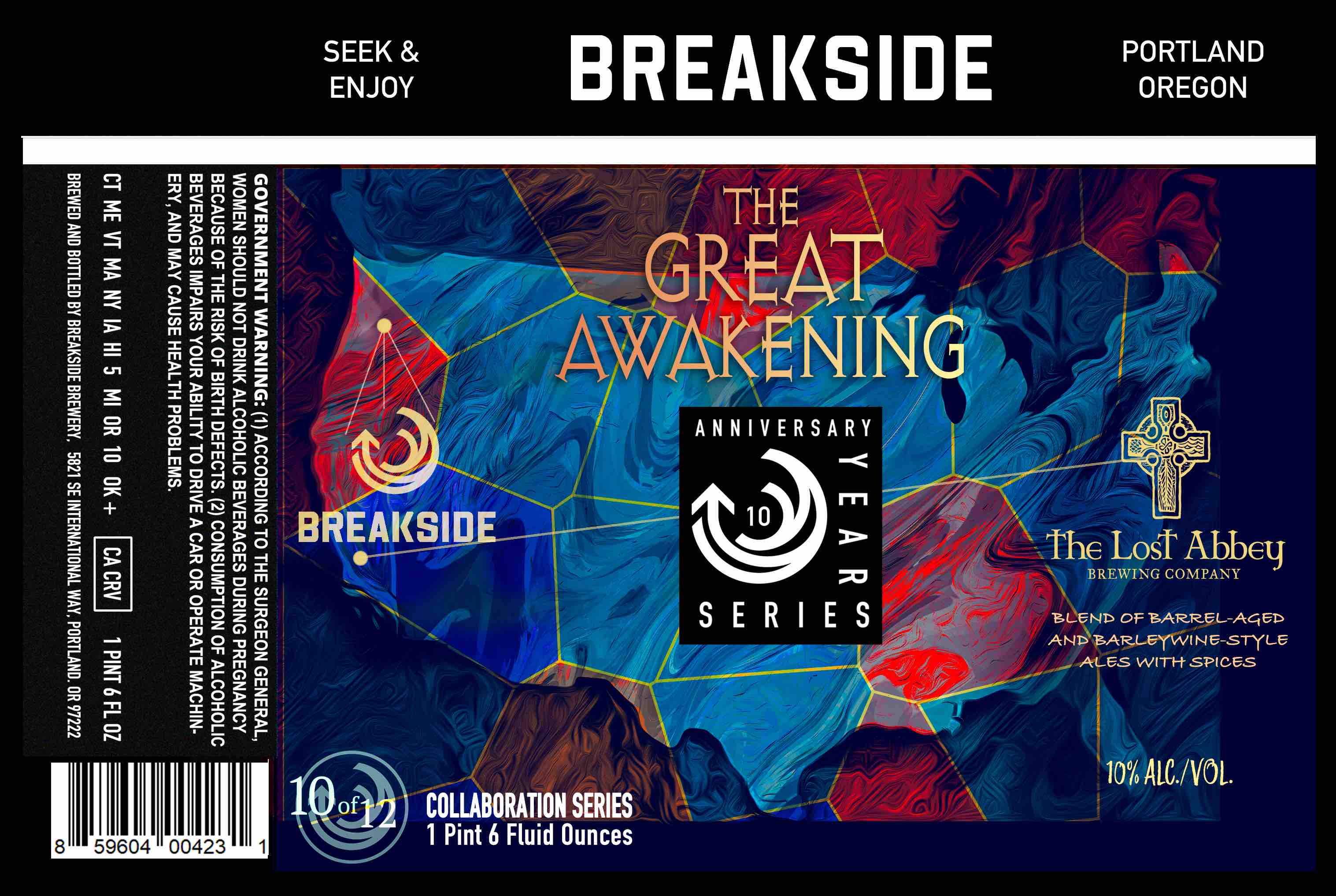 The Great Awakening – 10-Year Anniversary Series
A Winter Barleywine Blended with Two Year Old Stout – A Beer for Sipping and Cellaring
Collaborator: The Lost Abbey Brewing Company – San Marcos, CA
Our tenth out-of-state collaboration is with The Lost Abbey from San Marcos, CA. Helmed by co-founder and brewmaster Tomme Arthur, The Lost Abbey is a pioneering American brewery. In addition to their world class hoppy beers and farmhouse ales, Tomme and his team have done more to push the boundaries in barrel-aged beers, especially complex barrel-aged cuvees, than just about anyone in the craft beer universe. Scott and Ben visited The Lost Abbey back in 2010 on the same trip where they bought the original Dekum brewhouse, and they've been lucky to make the pilgrimage back to visit and gain additional inspiration over the years. We were thrilled that Tomme agreed to join us for a collaboration beer as part of this series, and of course, we opted to put together a complex, blended strong ale. The base beer is a riff on an English barleywine, albeit with more chocolaty notes and a healthy dose of baking spice and dehydrated pumpkin. The idea was to marry a malt-rich base with notes of cinnamon, mace, clove, and grains of paradise as well as real, savory pumpkin. We tempered this with two-year-old barrel-aged stout that showed signs of elegant oxidation, roast, and chocolate. The finished coupage is a beer that is easy-to-enjoy during a wet winter day and that also lends itself to additional cellaring, where we think the young-and-old beers will continue to meld and evolve.
ABV: 10.0 % IBU: 33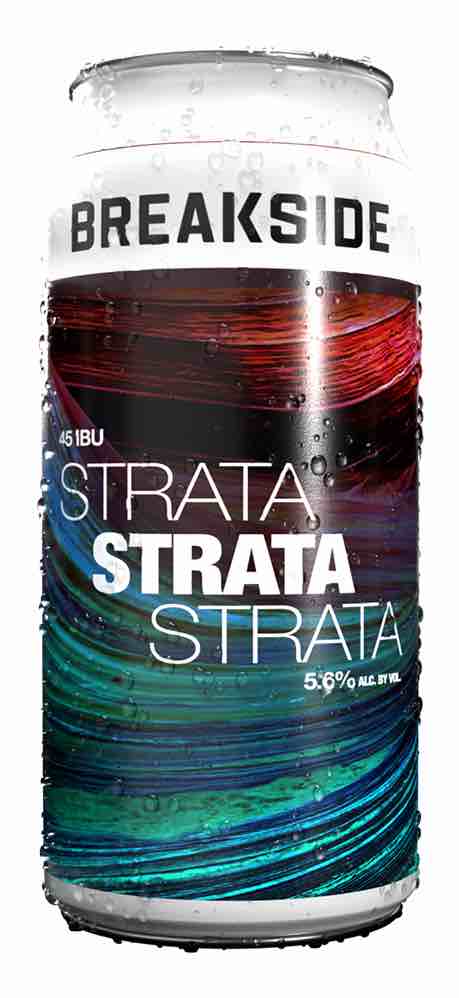 Strata Strata Strata Double Dry Hopped Pale
A Pale Ale Showcasing Our Selected Strata Lots From This Year's Hop Harvest
We are excited to announce our new series of double dry hopped pale ales, each showcasing a particular lot of a particular varietal of hops from this past year's harvest. This sort of focused release is a twist on the old "single hop IPA", refined to a new level of nerdery that brewers and consumers can both appreciate. Not only will you get to enjoy the range of flavors and aromas that can come from a single hop varietal during a single harvest, but also how terroir and agronomy and processing techniques can impact the way that a hop smells and tastes in your beer. These are beers that are meant to edify and delight.
Up first in the series, a pale ale featuring our selected lots of Crop 2020 Strata. Strata is one of the most exciting and flavorful new hops to be released in the last few years. Originally bred by Indie Hops and Oregon State, Strata is now grown on limited acreage on farms in Oregon and Washington. It is loved by brewers for its notes of mango, blueberry, orange creamsicle, sweet ganja, and wild ramps. From the 2020 crop, we selected five different lots of Strata to use in our beers. Drink thoughtfully and you'll taste how first-year Strata grown in the warmer, western part of the Yakima Valley differs from the cones from second-year bines out of the Eastern edge near Moxee. Taste how time impacts hop flavor, when you compare similar lots picked ten days apart. But, mostly be sure to enjoy and toast the hard work of the hop researchers, breeders, growers, farm workers, kiln operators, and brokers who help deliver these wonderful hops for us to use.
ABV: 5.6% IBU: 45