Breakside Brewery Releases Dark Cabaret Barrel-Aged Stout
|
The third release in Breakside Brewery's 2021 Vintage Barrel Series, Dark Cabaret Barrel-Aged Stout, is now available at Breakside locations in Portland and Milwaukie. Joining the previously released and equally impressive Space Music and Cute Metal, the new Dark Cabaret continues the brewery's path into blended barrel-aged beers.
Paying tribute to the lesser-known German-Style Kulmbacher Ale, Breakside brewed this as the base beer that was laid to rest in a selection of bourbon barrels. A Kulmbacher Ale is a beer that is strong, dark, and hoppy, similar to a Baltic Porter that's just a slight bit smokey.
When it came time to blend a few beers to bottle Dark Cabaret, Breakside selected six casks of mature modern Kulmbacher, aged in Bourbon-barrels. These were then blended with casks of two other stouts in the brewery's wood cellar to amplify notes of raisin, char, sea salt, and milk chocolate. The inspiration is historical, the result is undoubtedly modern, distinct, and delicious that came in at a robust 11% ABV and 30 IBUs.
Dark Cabaret Blend:⁠
60% Extra Strength Baltic Porter aged 10 months in Bourbon Barrels⁠
30% Tropical/Export Stout aged 4 months in Bourbon Barrels⁠
10% Traditional Russian Imperial Stout aged 24 months in Bourbon Barrels
Dark Cabaret is packaged in 22oz bottles and retails for $16 and is available at Breakside Brewery in limited supply.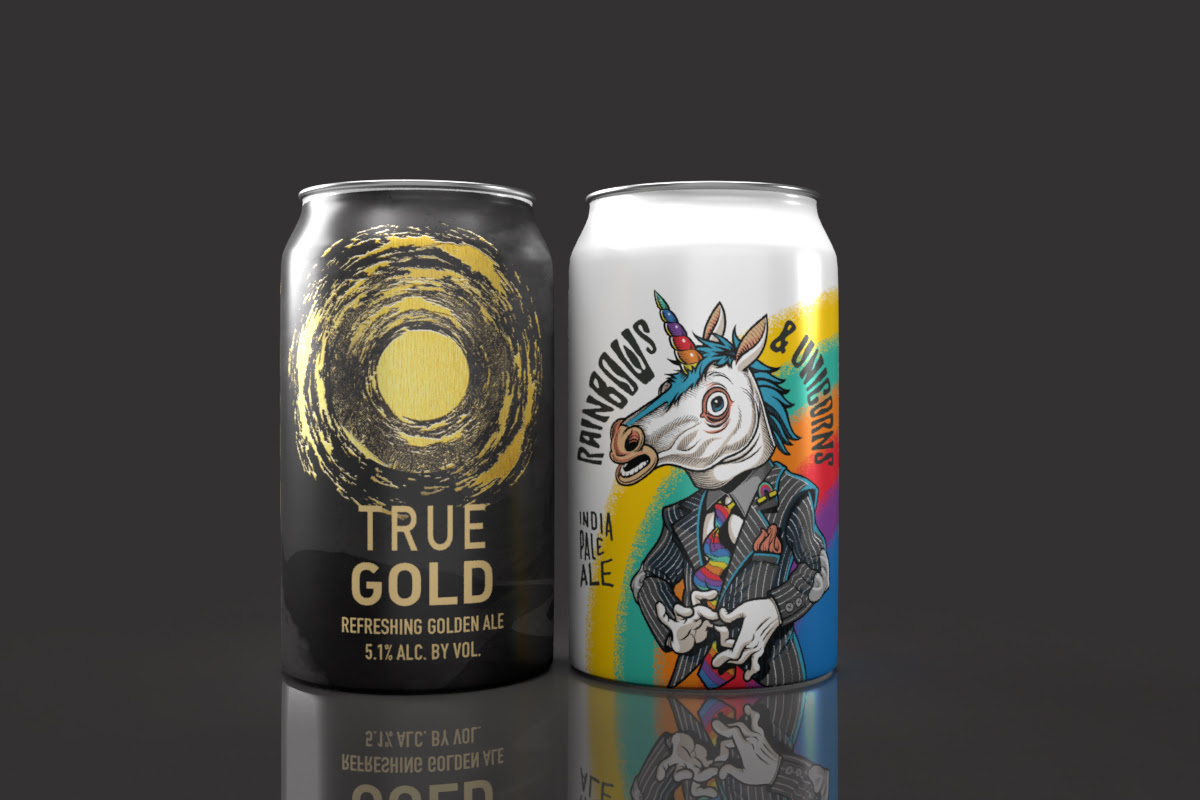 In other Breakside Brewery news, look for both True Gold and Rainbows & Unicorns in newly done artwork in 12oz cans. The brewery has also released two new collaboration beers – West Coast, Best Coast IPA and Ideal Humidity Double IPA.
Here are details on West Coast, Best Coast IPA brewed with Grains of Wrath Brewing and Ideal Humidity Double IPA brewed with Cigar City Brewing.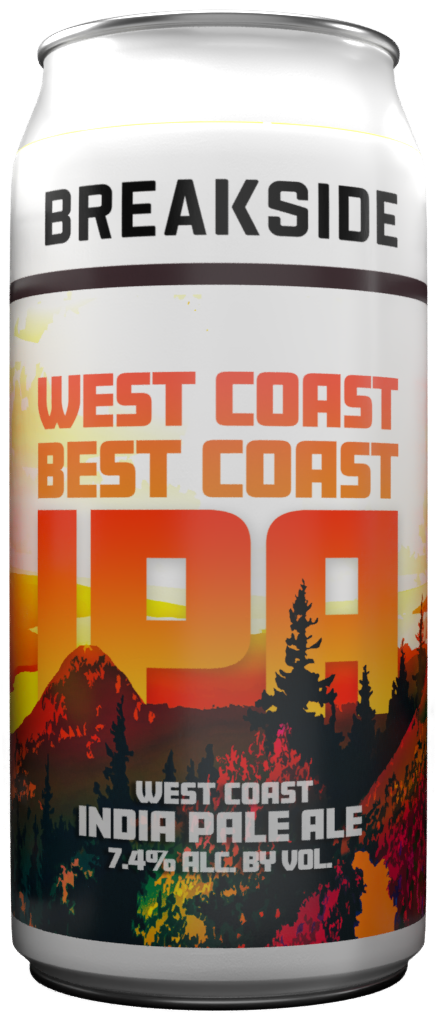 West Coast, Best Coast IPA 
A Clear-As-Can-Be, Dry, and Bitter West Coast IPA 
A Collaboration with Grains of Wrath Brewing Camas, WA/Portland, OR
For the eleventh installment of our in-state collaborations, we join together with one of our favorite and most frequent collaborators, Grains of Wrath Brewing, and more specifically, Mike Hunsaker and Owen Lamb. Mike and Owen both moved to Portland in 2014 as part of the opening crew for the Fat Head's satellite brewery. In 2017, they struck out on their own to open Grains of Wrath Brewing. Over the past seven years, and across four different breweries, we've collaborated on five different beers together; however, it's only now that we have put our minds together to create a straight-shooting West Coast IPA. GOW and Breakside have both built our reputations on clean, expressive hop-centric beers, and we thought it was high time to 'give the people what they want.' West Coast, Best Coast is loaded entirely with the 'new trinity' of aroma hops: Citra, Mosaic, and Strata, as well as a dash of Nelson Sauvin in the dry hop. The aroma is rife with berry, bright citrus, tropical fruit, and resin. Those same flavors are lush across the palate from start to finish. It's also bitter. Yep, we said it. No need to shy away from the hallmark character that defines great West Coast IPA. We love soft, low BU, 'modern' IPAs too, but elegant bitterness makes this beer more drinkable, not less. We hope you enjoy this collaborative effort, a liquid celebration of everything that we love about West Coast IPA. Cheers!
Malts: Two Row, Vienna
Hops: Citra, Mosaic, Strata, Nelson Sauvin
ABV: 7.4%
IBU: 62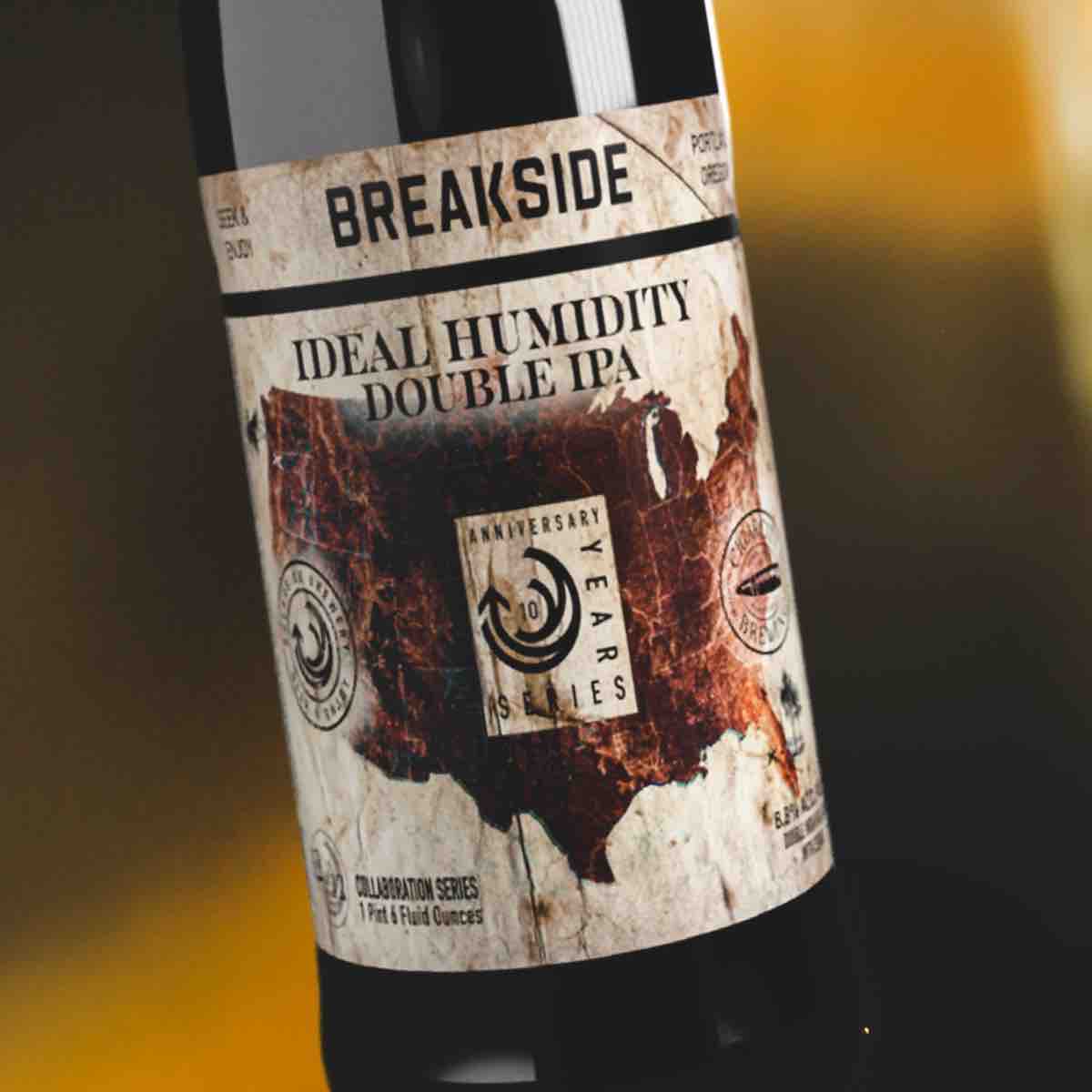 Ideal Humidity Double IPA
A New West Coast Double IPA Conditioned on Spanish Cedar 
A Collaboration with Cigar City Brewing Company, Tampa, FL
Our twelfth and final out-of-state collaboration in this series is with Cigar City Brewing Co. from Tampa, Florida. Wayne Wambles, Brewmaster there and a good friend of our brewing team, is a legend in this industry. People may point to New England when they want to talk about the resurrection of the "East Coast IPA" but they really should look to central Florida, where Wayne created Jai Alai IPA for Cigar City back in the late aughts. Jai Alai broke the mold along the Atlantic seaboard, emphasizing intense fruit-forward aromatics and rich hop flavor in a way that few other IPAs had before. That beer, along with numerous other hits made Cigar City one of the highly regarded breweries in the world. Wayne and our brewmaster Ben share a passion for hops and making hop-forward beers, so concocting a new take on double IPA was an easy call. Ideal Humidity is sort of a hybrid West Coast/Midwest take on the style. It's a touch fuller bodied than most California versions, but shows all of the hallmark intensity and sneaky drinkability of classic West Coast DIPA. A sextet of hops drive the character of this beer, including Strata, Simcoe , CTZ, Pacific Jade, Triumph and Citra. As a nod to Cigar City's iconic Humidor Series, we conditioned this beer on Spanish cedar, and the resinous, grapefruit and incense-like aromatics that come from the wood play marvelously with the bright hops that we have in this beer.
Malts: Two Row, Hi Color Pale, Cara, Chit
Hops: CTZ, Citra, Strata, Simcoe, Pacific Jade, Triumph
ABV: 8.8%
IBU: 67