Breakside Brewery to Launch The Oligarch Barrel-Aged Imperial Stout Series 2019
|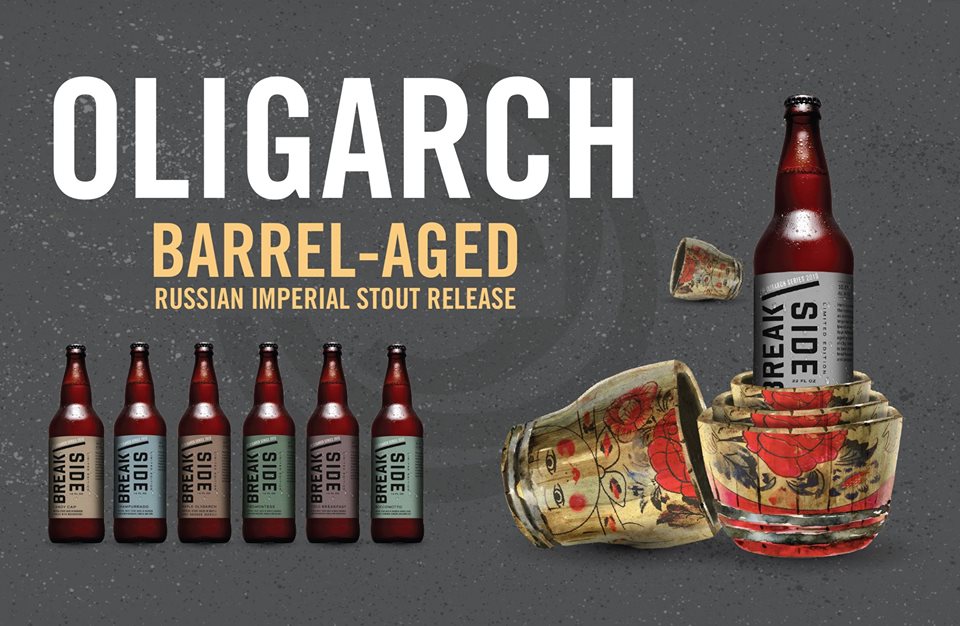 One of our region's most prolific breweries, Breakside Brewery is set to re-release The Oligarch, a bourbon barrel-aged stout first brought to market a few years back as a one-time release. Now this big, bold barrel stout has its own new beer series
In addition to The Oligarch there will also be seven variants that consists of Maple Oligarch, Candy Cap, Bocconotto, Champurrado, Piedmontese, Coco Breakfast, and PB & Oligarch. These eight beers will be released in bottles and draft, with all the variants having a very limited, exclusive distribution.
"This is the longest we've ever aged a single batch of strong ale, with the oldest casks of the blend having been in wood since January of 2017," said Ben Edmunds, brewmaster for Breakside Brewery in a statement. "This is also the first time we've blended different-aged batches of the same wood-aged stout into a finished blend, which gives The Oligarch incredible nuance."
When it comes to the seven variants Edmunds stated, "When we took on this project, we approached each blend seriously, trying to create a whimsical, balanced, and delicious set of flavors. I hope that people enjoy drinking these beers as much as we enjoyed creating and blending them."
The Oligarch project encompassed 84 casks, resulting in 122 barrels of finished beer. Beers that will be released in the series in 2019 include:
The Oligarch – An Imperial Stout blended from four different batches of stouts aged in bourbon barrels, this beer is rich, sticky, sweet and aggressive and is best shared with friends who tend toward excess, indulgence, and pleasure.
Maple Oligarch – Edmunds says that "the maple-bourbon barrels from Bissell Maple Farm in Jefferson, Ohio provide a ton of complexity, offering an especially nerdy delight" to be found in this intense and rich beer.
Candy Cap – This variant is made with one of the Pacific Northwest's most beguiling foodstuffs: candy cap mushrooms. Their intense brown sugar smell helps create a sweet-then-savory sensation that dovetails perfectly into some of the strong oxidative notes of the casks.
Bocconotto – Aged on cinnamon bark, toasted almonds, chocolate and a touch of lemon zest, this beer is an ode to one of our favorite Italian pastries, a specialty of southern Italy.
Champurrado – Comprised of eight of the richest casks from the series and inspired by the flavors of Mexican champurrado, we aged this stout on a mix of cacao nibs, vanilla bean, and toasted corn.
Piedmontese – The most elegant variant in this series, this beer was fashioned on the off-sweet cakes of northern Italy. We conditioned this blend of maple barrel-aged stouts on Oregon-grown hazelnuts and vanilla bean and added a touch of sea salt for depth.
Coco Breakfast – We took inspiration from our brewmaster's favorite childhood breakfast cereal and loaded up the cocoa and vanilla for a beer that's great for dessert – or breakfast.
PB & Oligarch – The last variant (but surely not the least) combines the original Oligarch with raspberries and almonds. Just like our mom used to make only better! This variant has a delicious nutty aroma with a kiss of raspberry that takes us back to those lunchtime classics.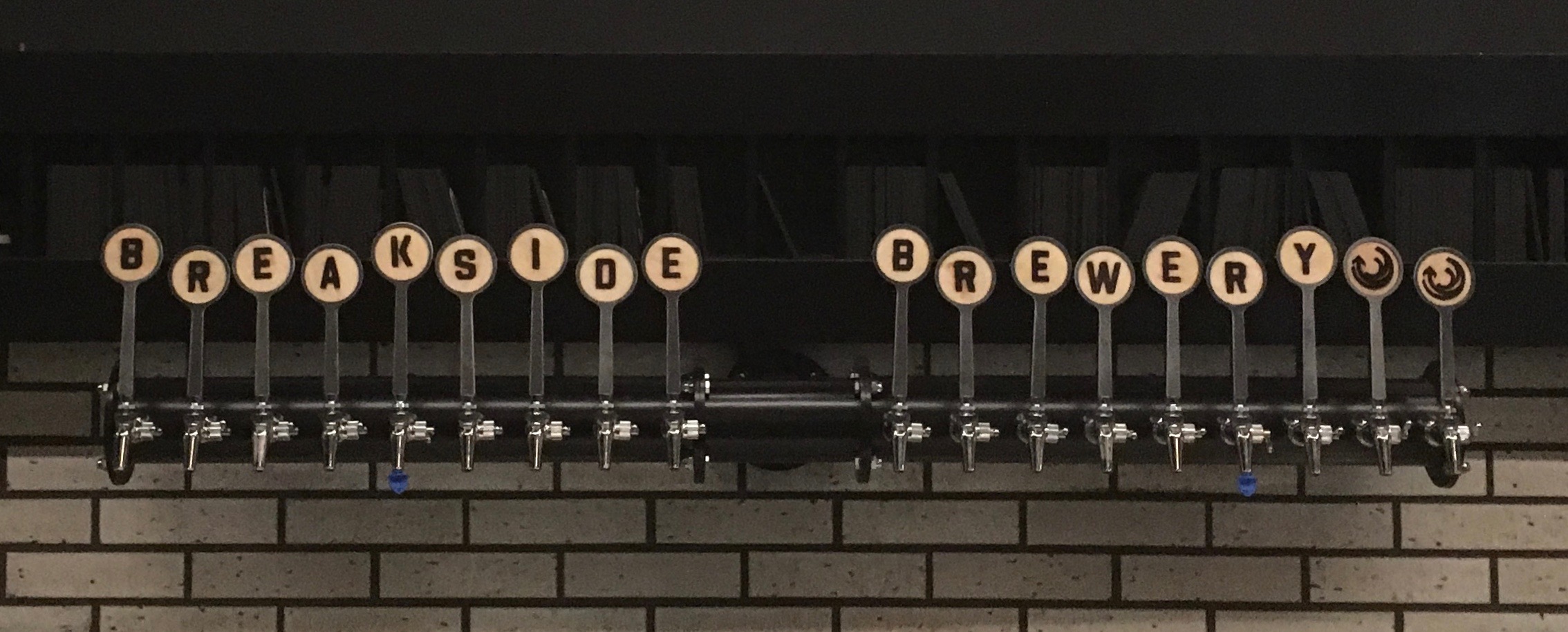 Breakside Brewery will release this The Oligarch Series at all three of its taprooms during Zwickelmania on Saturday, February 16, 2019. The brewery will also host a release party at ABV Public House in Hillsboro on February 19th beginning at 5:00pm. Then from February 21-24, Loyal Legion will host The Oligarch Showcase.
The Oligarch will also be available across the brewery's distribution footprint in 22-ounce bottles and on draft, with the seven variants having very limited distribution in 12-ounce bottles and draft.