Brewery Ommegang Releases Fruittanomyces – Dry Hopped Wit Beer
|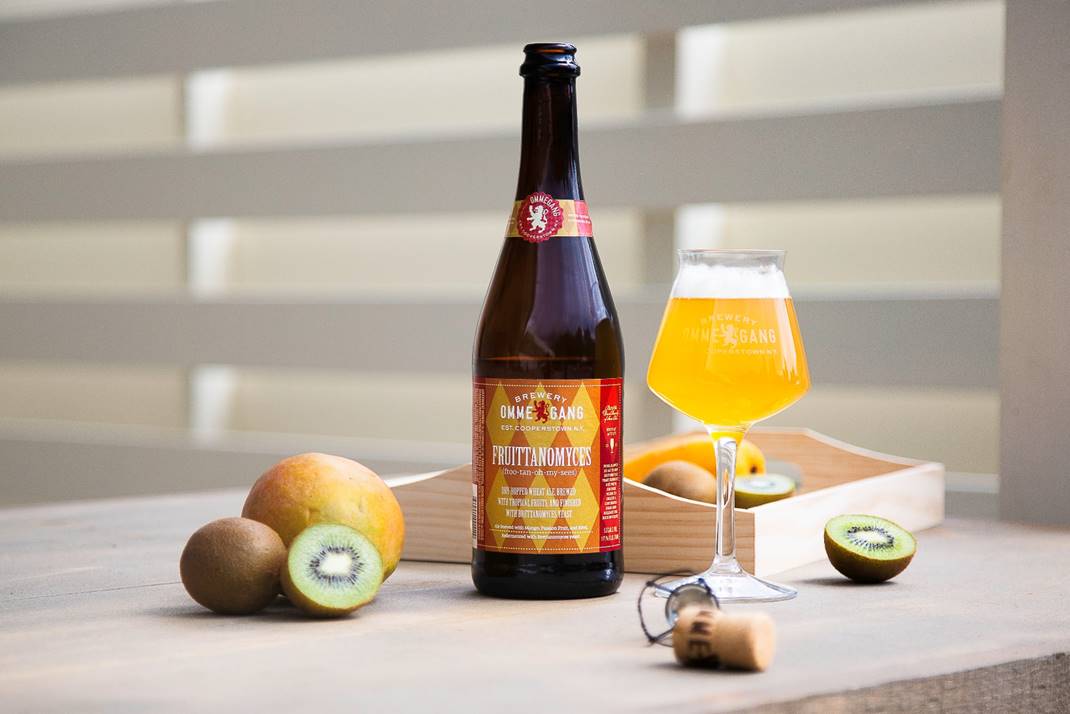 This past weekend Cooperstown, New York based Brewery Ommegang released Fruittanomyces, a dry-hopped witbier brewed with tropical fruits and aged with Brettanomyces. This wild, funky ale is a limited edition beer and will be available in 750mL bottles in the coming days.
Here are more details from the press release…
Fruittanomyces is brewed with malted and unmalted wheat and oat flakes and is spiced with sweet orange peel and coriander. The beer is fermented with mango, kiwi, and passion fruit juices and dry-hopped with Citra and Cascade hops before aging in the bottle with Brettanomyces.
Fruittanomyces pours a hazy straw color. Tropical fruit and overripe funk dominate the complex aroma which also includes subtle notes of cinnamon, clove, and banana bread. Tart flavors of ripe pineapple, passion fruit and kumquat lead to subdued hints of lemony citrus. At 5.3% ABV, Fruittanomycesis effervescent and surprisingly refreshing with a lingering sweetness on the finish. As with all unpasteurized brett beers, Fruittanomyces is alive, and the flavor will develop over time. This beer is suitable to enjoy now or to be cellared.
The tart acidity of Fruittanomyces works beautifully with buttery seafood such as lobster, sweet crab, or New England clam chowder. It also pairs well with a tart dessert such as lemon meringue pie. Shipping now to retailers, Fruittanomyces will be available at the brewery beginning on Saturday, August 11.