Buoy Beer Company to Release Love, Lost at Sea 2019 on Valentine's Day
|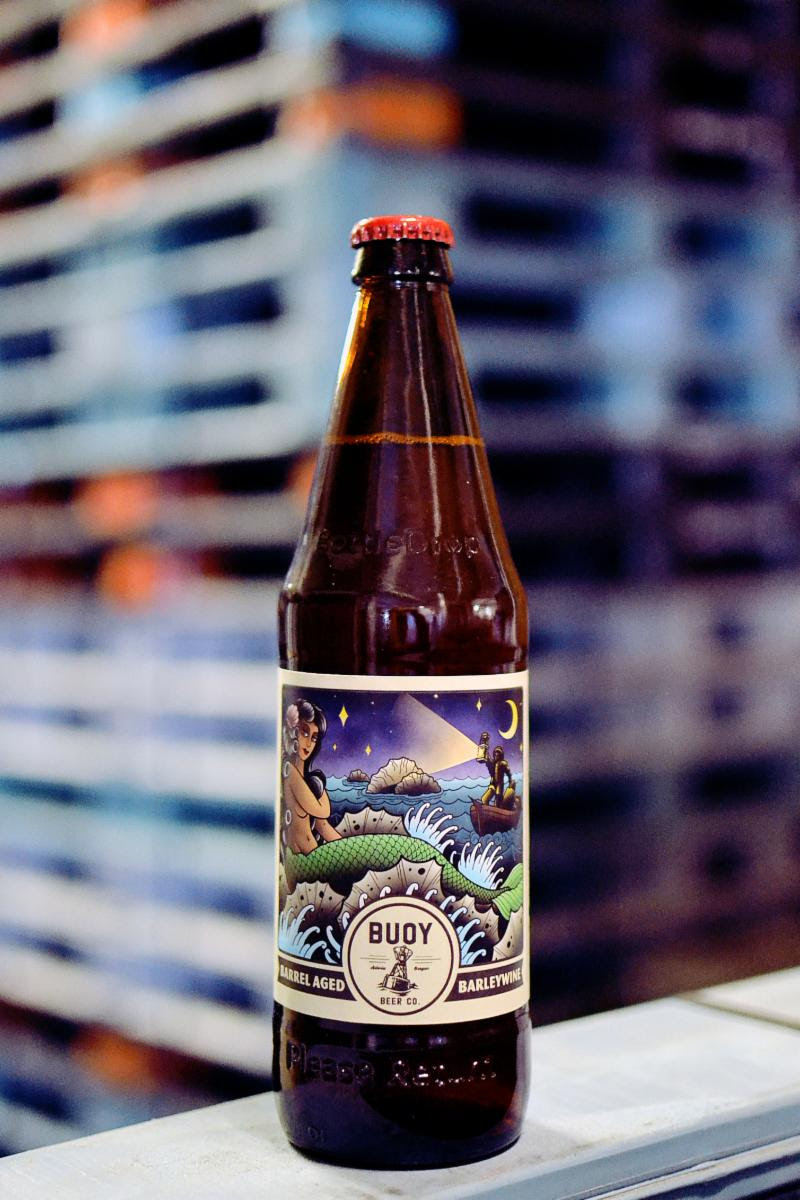 Love is in the air in Astoria as Buoy Beer is set to release Love, Lost at Sea 2019, a barrel-aged Barleywine in 500mlL bottles on Valentine's Day.
This release marks the second edition of the brewery's Small Batch Series in February 2019. Love, Lost at Sea 2019 is an American Barleywine aged in former Bull Run whiskey barrels for a period of 12 months. This forthcoming release marks is the second time Love, Lost at Sea has hit the marketplace.
Chris Lee, a local tattoo artist and 5th generation Oregon native created the beautiful label artwork for Love, Lost at Sea. Lee has lived in Astoria for the past decade and his tattoo studio Shanghaied Tattoo Parlor is going on its 4th year of business. Buoy Beer will continue using tattoo artists on the labels as this series unfolds.
Love, Lost at Sea 2019 Description:
A beer with strength and complexity, Love, Lost at Sea has a piquant and distinctive malt profile achieved with a dense grist of British pale, British Crystal, Chocolate, and special roast malts. Its smooth, warming, toasted sweet flavors are balanced with a healthy dose of Oregon hops. This harmonious mahogany-colored ale shines a light on the tangle of love gone adrift.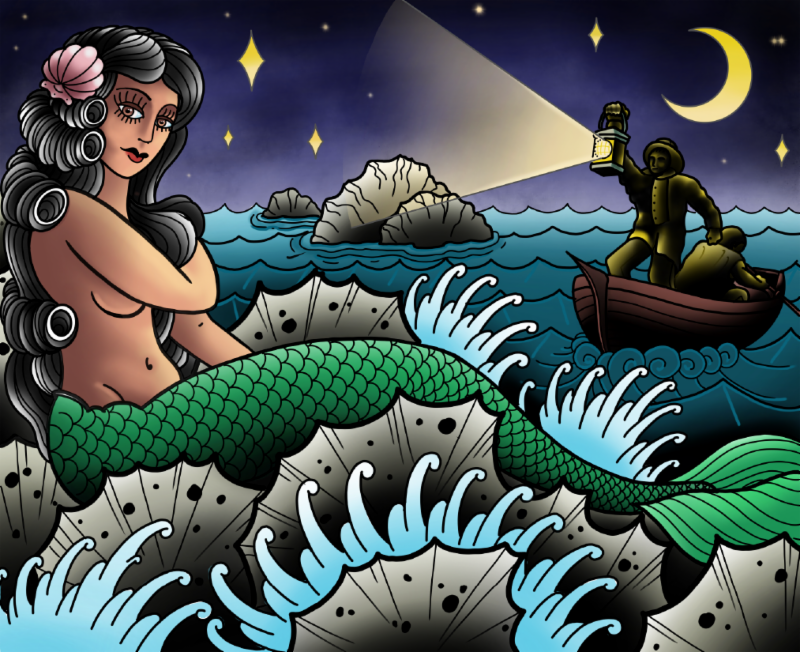 Love, Lost at Sea is the second bottle release from the brewer's River Barrel Project. Many of the beers from this project will be released only on draft. Currently a barrel-aged version of The Decapitator is now on tap. Look for both Enzo, a Belgian Dark Ale and The King, a Brett Belgian to be released this month.
"It always seems like exciting things are happening around here," said Jessyka Dart-Mclean in a statement. "I haven't been to a meeting yet where someone has nothing new to say. Our brewers continue to look for ways to keep their creative juices and the beer flowing."
Love, Lost at Sea will be available in refillable 500mL bottles distributed in Oregon and SW Washington. The beer will be released on Valentine's Day 2019 at Buoy Beer Company in Astoria. The Portland release will occur at The BeerMongers on February 21st and in Bend the release will occur at Market of Choice on March 2nd.