Buoy Beer Releases 2021 Vintage of Decapitator Barrel-aged Doppelbock
|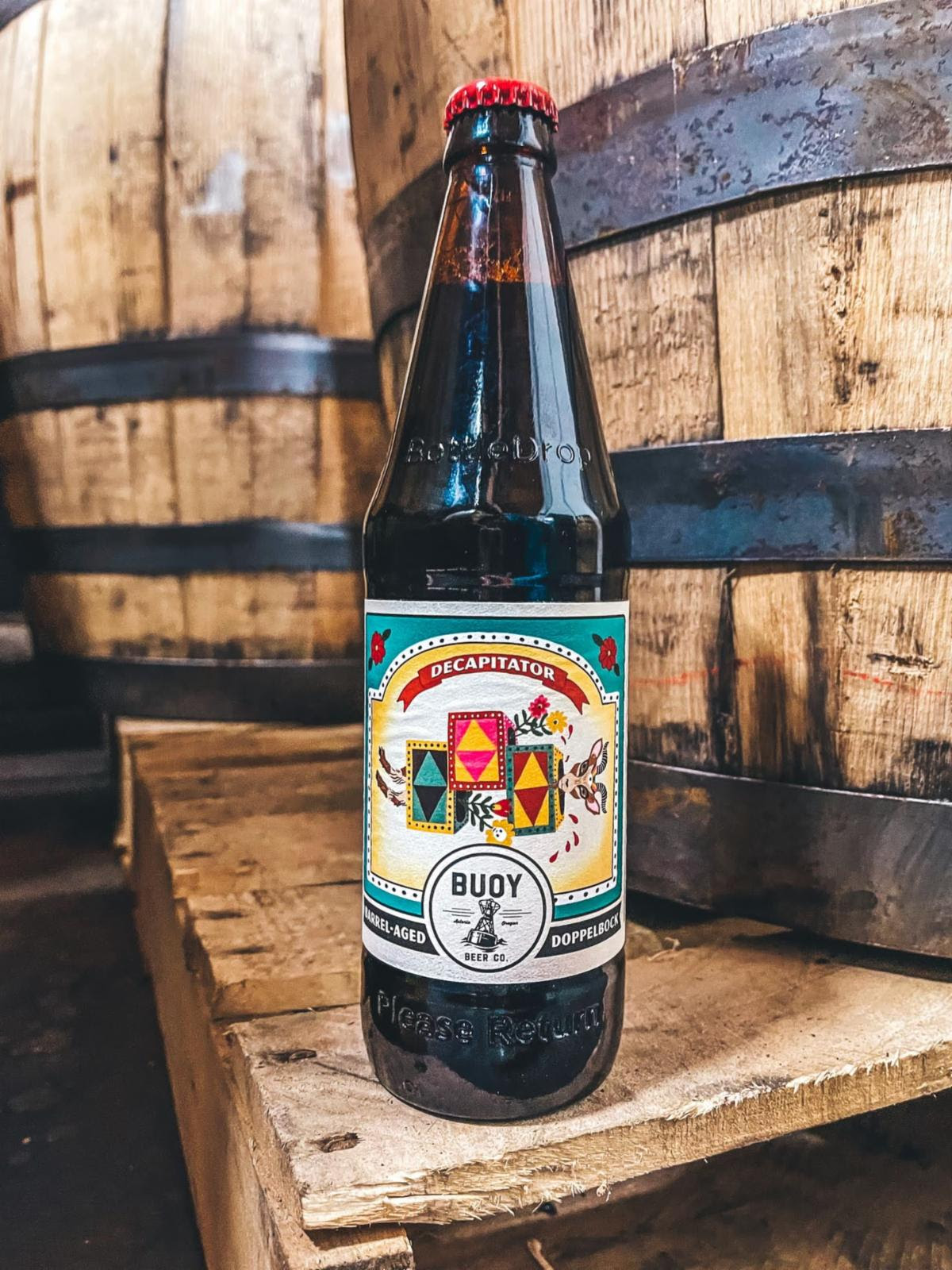 Out on the North Oregon Coast, Buoy Beer Company has released its third vintage of Decapitator Barrel-aged Doppelbock. Released each year as part of the River Barrel Small Batch Series, the 2021 vintage of Decapitator Barrel-Aged Doppelbock was aged for 8 months in a variety of bourbon barrels.
Now what has become an annual release for Buoy Beer, Decapitator Barrel-Aged Doppelbock begins its life each year with the same base Doppelbock recipe. But with the use of different barrels for aging each year, the beer takes on unique flavors and this year's is said to feature toasted vanilla and dried fruit highlighted by dark cherry aromatics with a dry yet smooth lager finish.
"I remember the cold days in early spring when we got these bourbon barrels from Westward Whiskey," says Toby Armstrong, Lead Brewer, in a press release. "I was going through them with another brewer, popping the bungs off and prepping them to be filled, and we both could tell that this was going to be something special. The sweet, piercingly boozy smell of oak and whisky was like the perfect match for the young doppelbock we had been preparing and tasting over the past couple of months."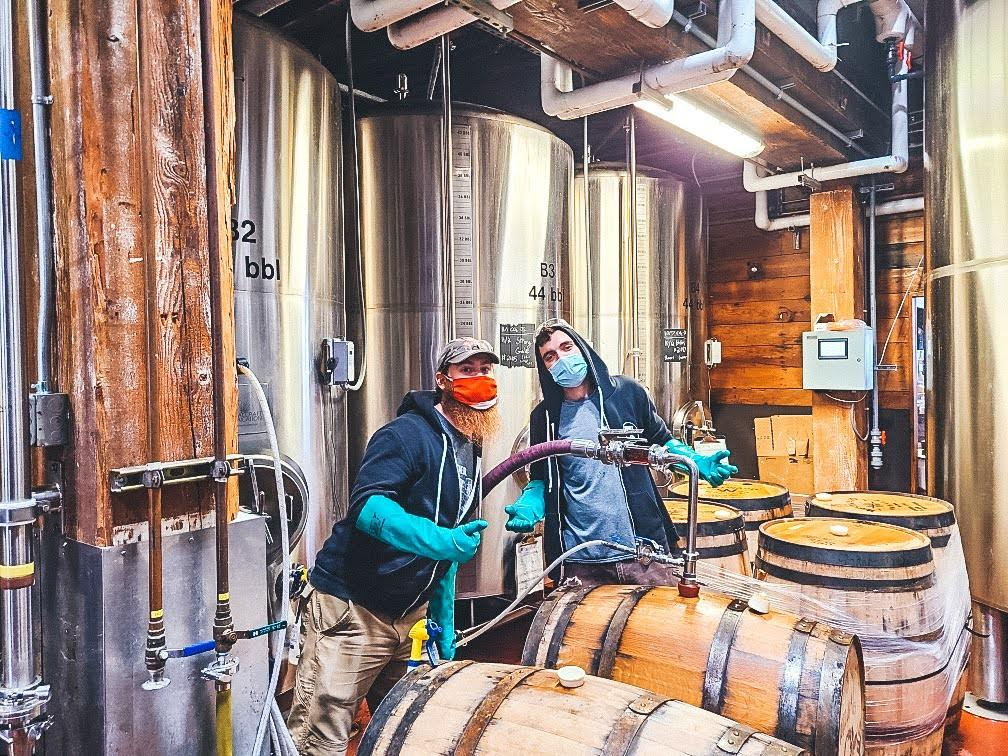 The label artwork that graces the 2021 vintage of Decapitator was created by Corrine Lent, a paper, clay and fiber artist in Portland OR. The graphic is a twist on her whimsical style depicting a goat caught in a "sawed in half" illusion gone wrong.
Decapitator Barrel-aged Doppelbock is available in 500ml refillable bottles throughout Oregon and Washington.