Buoy Beer Releases Helles Lager In 12 ounce Cans
|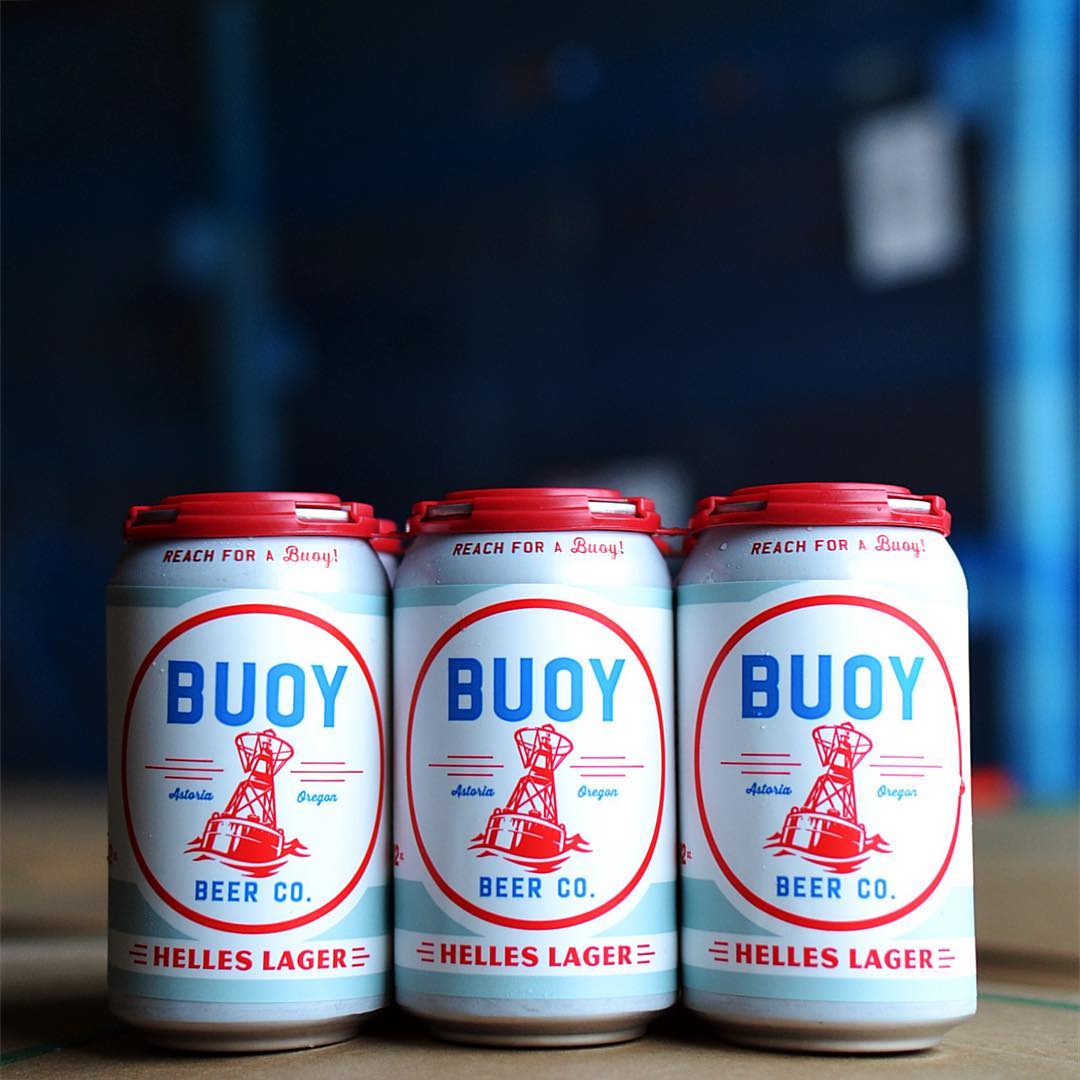 Out in Astoria, Buoy Beer is getting ready to release its Helles Lager as part of its rotating lineup of 12-ounce cans. This is the first of four beers to be released in 2019 as part of this new rotating lineup.
Helles Lager has always been a focal point of its lineup since the brewery opened five years ago along the Columbia River in Astoria. According to the brewery this beer is part of the foundation of Buoy's culture and brand.
Buoy Beer will release this beer in Portland at Bridgetown Beerhouse on Wednesday, February 27th.
Helles Lager Brewery Description:
Uncomplicated. Unforgettable. This fine golden gem is the epitome of a brewer's restraint. Artful touch coaxes subtle body from the palest, softest celebration of German Pils Malt. Delicate, refined, simple: Helles is just so, and just enough. A style born on March 21, 1894 in Munich and reborn over a century later in Astoria, with nothing lost in translation.
Helles Lager will be available in 6-packs of 12oz cans distributed in Oregon and SW Washington. The rotating 12oz can will rotate through four styles with future releases to include a citrus tank sour and a single-hop IPA.