Cascade Brewing Collaborates with Mikkeller Beer on Bean-to-Barrel Triple
|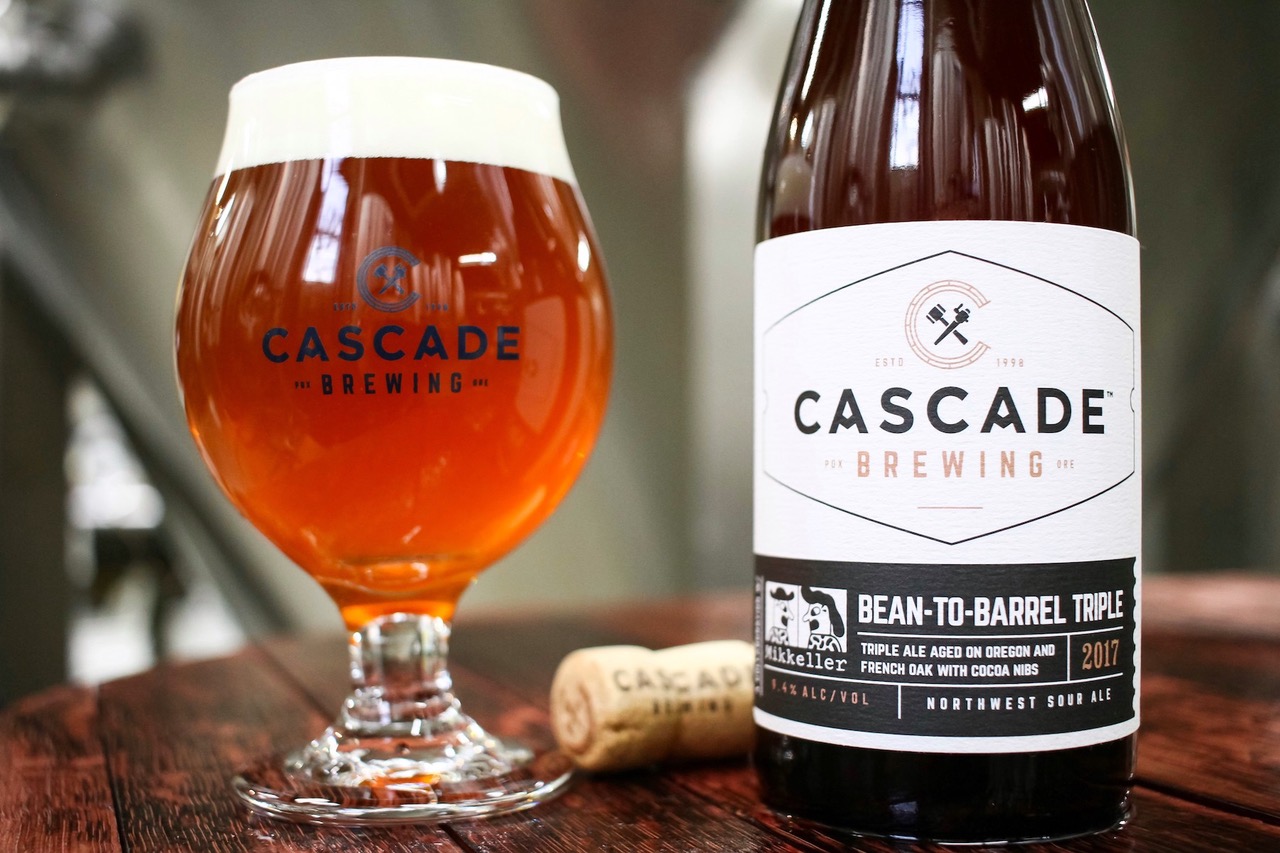 In time for this weekend's Mikkeller Beer Celebration Copenhagen (MBCC) in Denmark, Cascade Brewing has collaborated with the Danish brewery Mikkeller Beer on Bean-to-Barrel Triple. This new beer will be released on Friday, May 10th at this annual festival and in Portland at Cascade Brewing's two pubs – Cascade Brewing Barrel House and The Lodge at Cascade Brewing.
Bean-to-Barrel Triple is a Northwest Sour Ale that features a blend of barrel and foudre aged sour triple ales with toasted Oregon and French oak and a late infusion of cocoa nibs sourced from Bean Geeks Craft Chocolate located in Copenhagen, Denmark. Aromas of dark chocolate, vanilla and toasted oak sugars combined with the light pear and citrus fruit notes come through on Bean-to-Barrel Triple.
"We've had the great privilege to work with many amazing, cutting edge breweries on collaborative efforts in the past. Needless to say we jumped at the opportunity to work with Mikkeller, long considered to be an innovative force that pushes the boundaries of existing beer styles with intense flavor and ingredient combinations," explained Norm Stokes, Cascade Brewing Cellar Manager in a statement. "Bean-to-Barrel Triple was born of this collaboration, and it was a memorable experience to work together to come up with a beer that incorporates the complexity of Oregon oak with the rich flavor of cocoa nibs sourced from Bean Geeks chocolate."
According to Cascade Brewing's press release, the collaboration was conceived during a visit by Mikkeller in September 2018 to Cascade Brewing. There, Stokes and Kevin Martin, Cascade Brewing Director of Operations, met with Keith Shore, Jacob Gram Alsing, and Mikkel Borg Bjergsø of Mikkeller and blended triples aged on oak since 2017. The result is Bean-to-Barrel Triple that comes in at 9.4% ABV.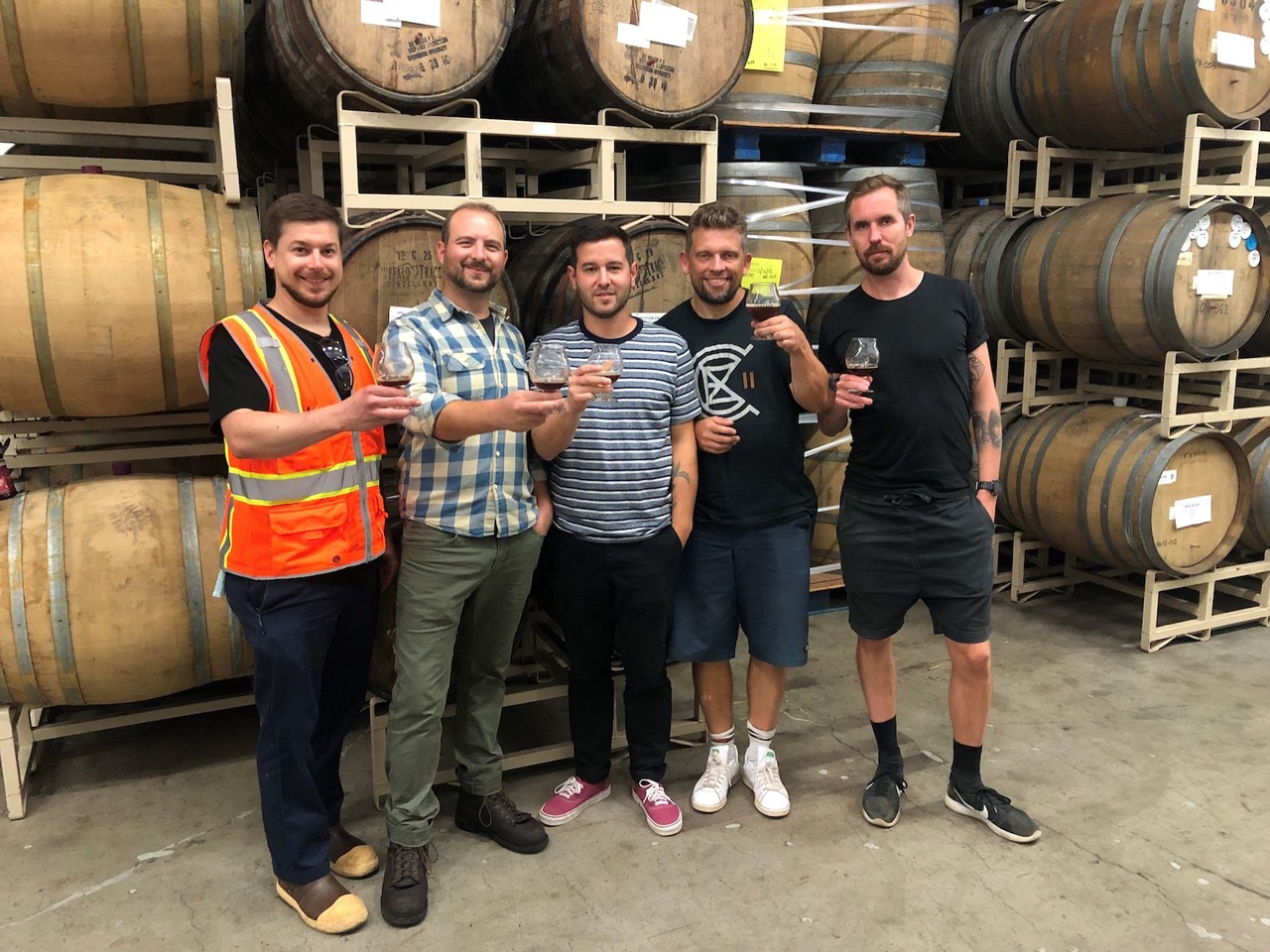 Last week it was announced that Mikkeller Beer is partnering with ChefStable to open a pop-up pub in June at the former Burnside Brewing Co. space on East Burnside. Cascade is excited for this opening as it's a short walk from Cascade Brewing Barrel House. "With their reputation for collaboration and innovation, Mikkeller's presence here in Portland will undoubtedly elevate our ever growing and evolving craft beer scene," said Kevin Marting in a statement.
The release of Bean-to-Barrel Triple joins the previously reported on Mikkeller Beer collaboration with Gigantic Brewing on Fucking Classy Brut IPA. Bean-to-Barrel Triple will be available in 500ml bottles and on draft at Cascade's two Portland pubs on May 10th and through limited distribution in the coming weeks. Bean-to-Barrel will also make its European debut on draft that same day at the Mikkeller Beer Celebration Copenhagen in Denmark.