Cascade Brewing Collaborates with Portland Bitters Project on Contemporary Fashion
|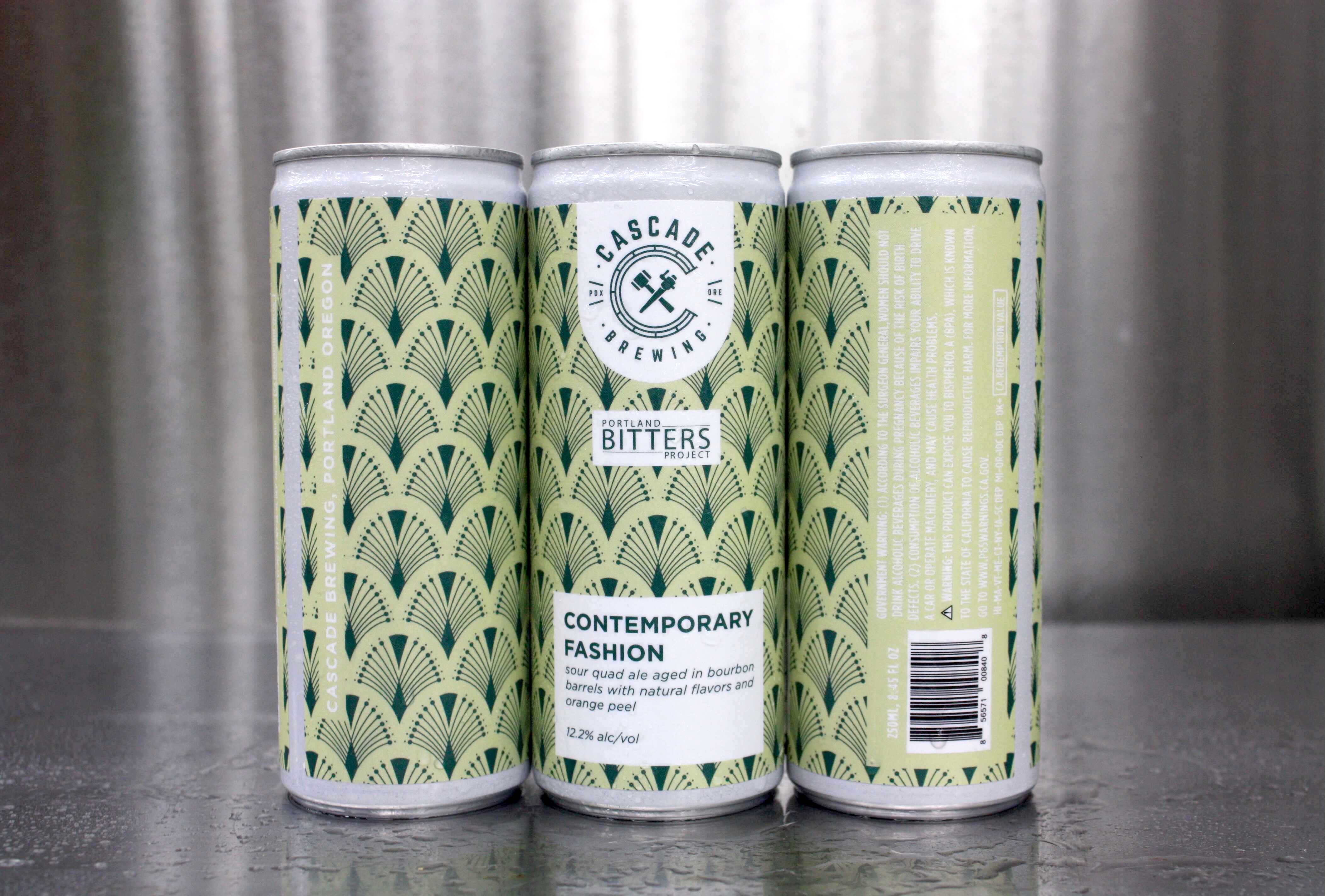 Cascade Brewing has partnered with Portland Bitters Project on its latest creation, Contemporary Fashion. This sour quad ale aged in Bourbon barrels with bitters is an ode to the Old Fashioned cocktail and is available in 250mL slim cans and in draft kegs.
Contemporary Fashion is a sour quad ale that has been aged in Bourbon barrels for up to two years with orange peel, then infused with aromatic bitters made by Portland Bitters Project. A tribute to the Old Fashioned cocktail, this sour beer interpretation is said to capture notes of bourbon and fresh orange peel with a complex botanical bouquet and a soft malt sweetness. The beer sits is 12.2% ABV.
Priced at $24.00 per 4-pack, Contemporary Fashion will be distributed through Cascade Brewing's distribution network in cases of 24 (six four-packs); single cans are available now at the brewery's two Portland-area pubs: Cascade Brewing Barrel House at 939 SE Belmont St. and The Lodge at Cascade Brewing at 7424 SW Beaverton Hillsdale Hwy.