Cascade Brewing Releases Boysenberry Sour Ale in 250mL Cans
|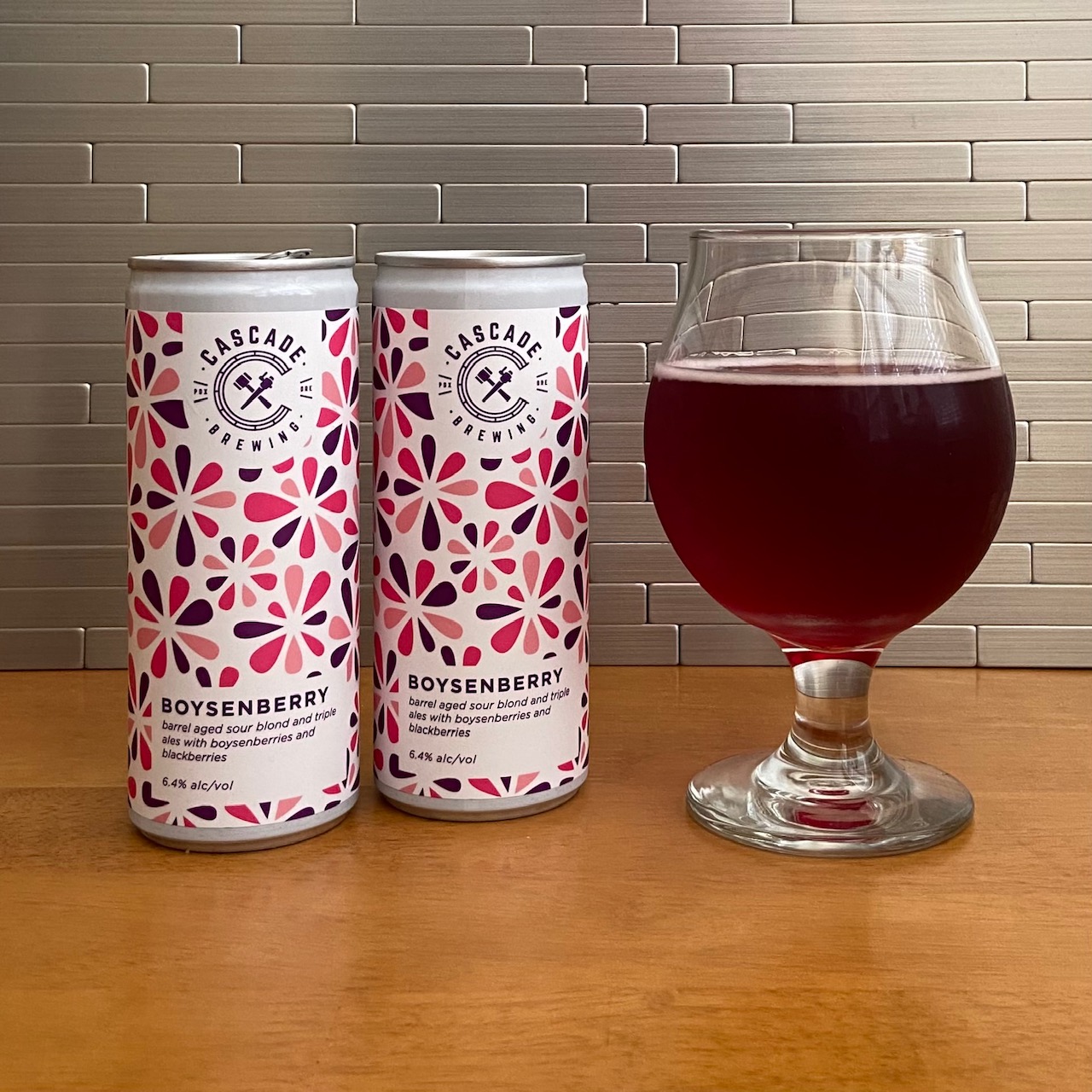 Cascade Brewing has released Boysenberry Sour Ale, its latest Northwest Sour Ale in 250mL cans and on draft. This new fruit forward, yet tart ale is a beer that is brewed to drink fresh and sits at 6.4% ABV.
Boysenberry features a blend of sour blond and triple ales aged in oak wine barrels for up to two years with fresh, Oregon-grown boysenberries and blackberries added. The result is an attractive dark cherry red colored ale that is full of tart fruit forward flavors. Aromas of fruit come forth, especially upfront. Boysenberry then finishes with plenty of tartness for those that want to pucker up. And just when you  thing the tasting experience is complete, the fruit of the boysenberries and blackberries returns to linger on the tongue for a bit!
Oregon is the largest grower of boysenberries in the United States. Though the parentage of this little mystery fruit is still unknown, it is believed to be a cross between a blackberry, raspberry, and a loganberry. And this berry thrives here in the Beaver State.
Boysenberry is available at the Cascade Brewing Barrel House at 939 SE Belmont Street, and online at CascadeBrewing.shop for local pickup only. The price per can is $6.00 each at Cascade Brewing. The beer is also available through the brewery's distribution network.