Cascade Brewing Releases Melonius Blond
|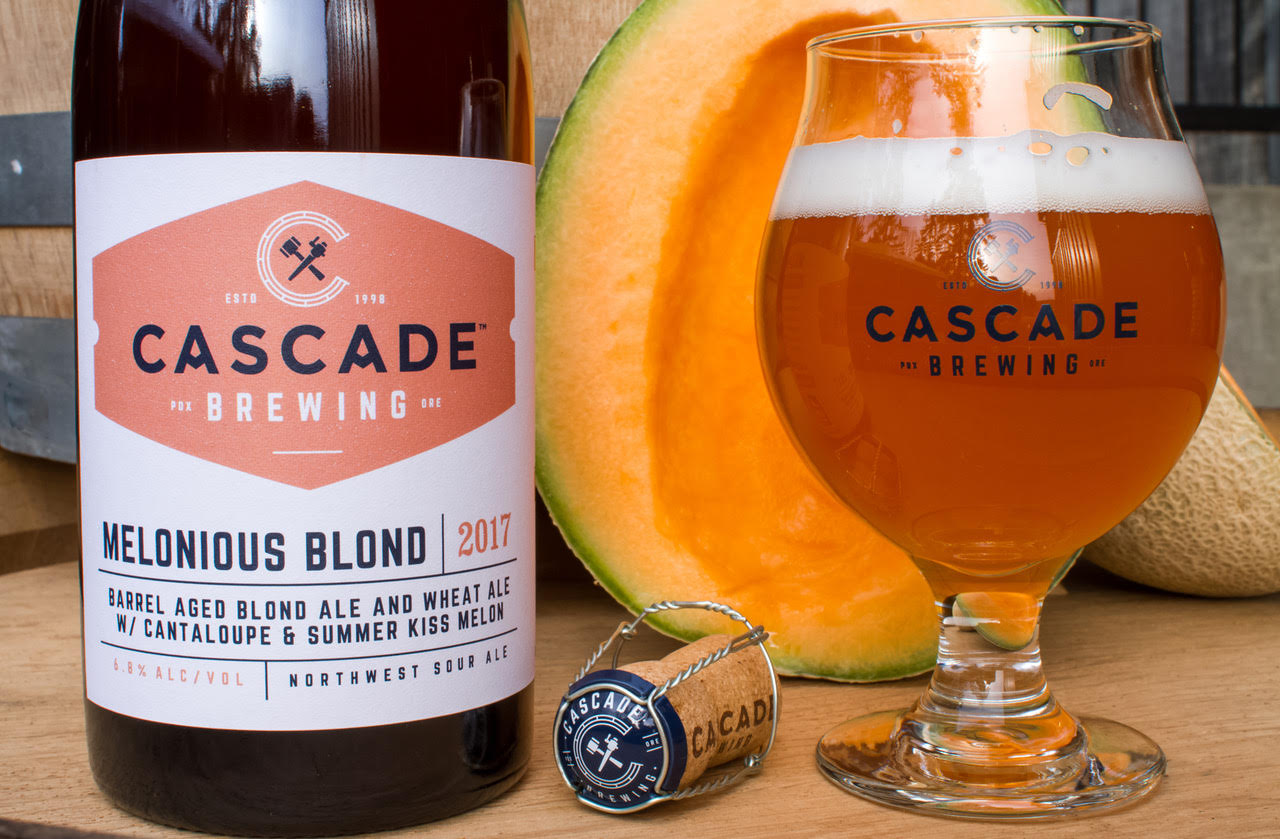 Cascade Brewing has recently released Melonius Blond, the brewer's first bottled melon sour beer.
Melonius Blonde is a Northwest sour ale that consists of a blend of blond and wheat ales aged in oak barrels for up to 14 months. The fruit used in this beer are cantaloupe and Summer Kiss melons; Oregon-grown fruit harvested at peak ripeness, Melonius Blond offers notes of fresh summer melons, orange blossoms and sour candies, with a touch of honeycomb and green peppercorn. The beer is 6.8% ABV.
The brewery produced just 50 barrels of Melonious Blond.This limited offering is available in 750 ml bottles and on draft through Cascade's regular distribution channels, as well as in-house at both its Portland area pubs.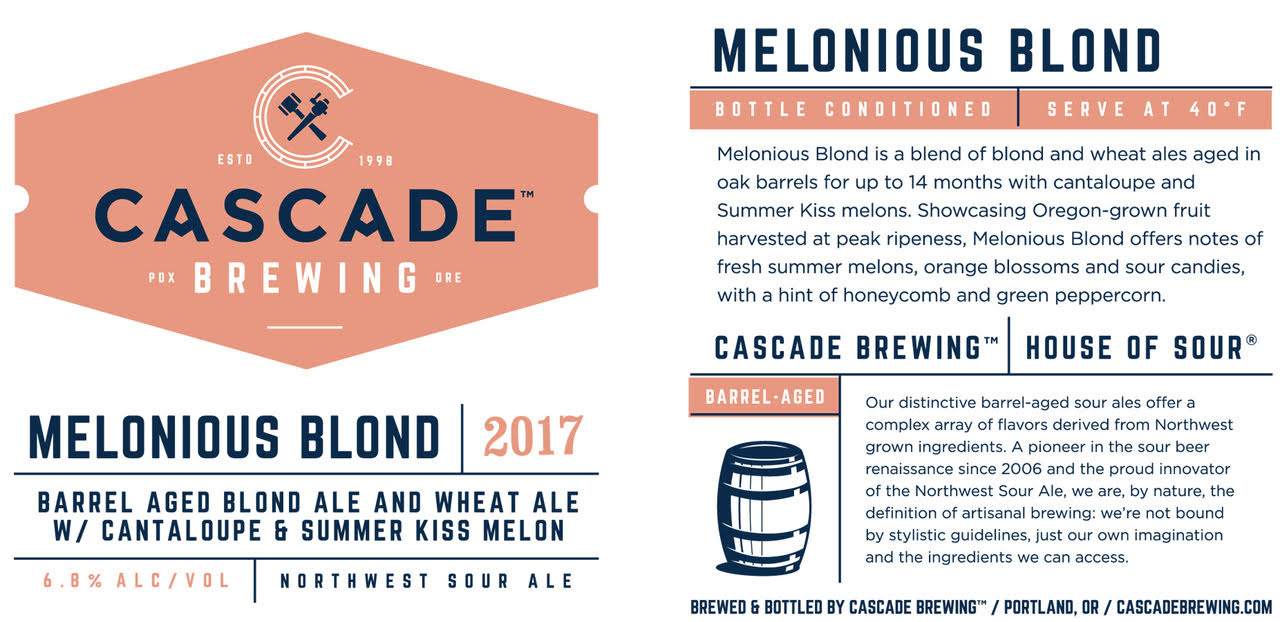 The next Cascade beer to be released is Pearpawsterous, a collaboration project with Upland Brewing from Indiana. Another limited project, Pearpawsterous features regional ingredients sourced from each brewery's home state – Oregon-grown pears and Indiana-grown paw paws – layered over a base of sour wheat ales aged for up to 12 months in oak barrels. Paw paw fruit has a sweet, custard-like flavor somewhat similar to banana, mango, and cantaloupe. Look for this release March 25, 2018.