Cascade Brewing to Release Cocoa Cardamom 2018
|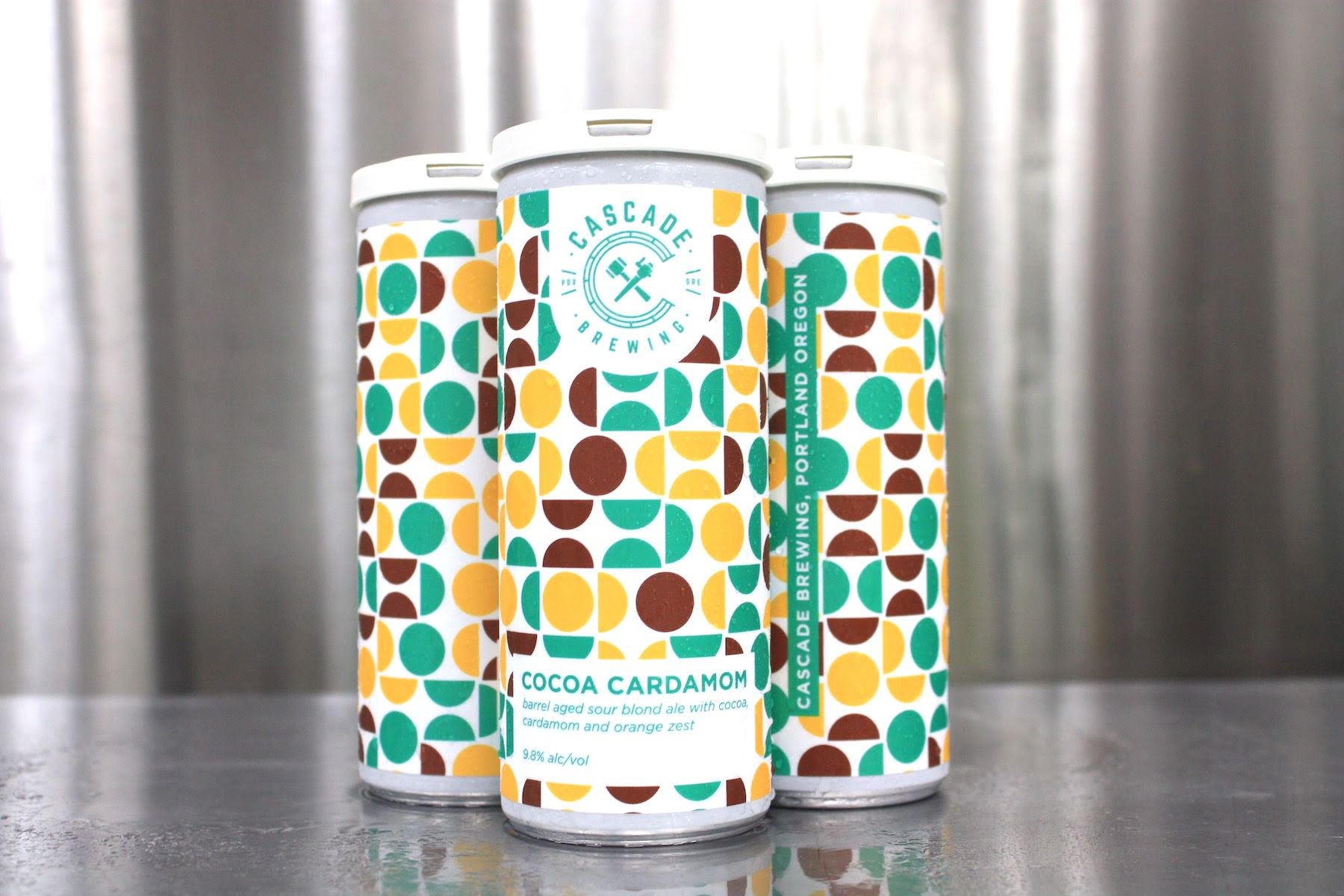 Cocoa Cardamom 2018 is the latest release from Cascade Brewing. This new sour ale project will be released later this week at both Cascade Brewing locations in Portland in 250mL slim cans, 500mL bottles and draft kegs.
To create Cocoa Cardamom, the brew team took a blend of sour blond ales aged in oak wine barrels and foudres for up to two years followed by late infusions of Dutch cocoa powder, cardamom seeds and fresh orange zest. From notes of dark chocolate to bright citrus fruit and fragrant cardamom, this limited release captures a remarkably complex spectrum of flavors that belie the simple golden hue of the ale. Cocoa Cardamom ABV ranges from 8.7% in bottles and kegs to 9.8% in 250mL cans.
Cocoa Cardamom will be released on Friday, December 4th at Cascade Brewing Barrel House at 939 SE Belmont St. and The Lodge at Cascade Brewing at 7424 SW Beaverton Hillsdale Hwy. The beer will also be available via Cascade Brewing's distribution network.