Cascade Lakes Brewing Co. Releases Midnight Stroll Barrel-Aged Imperial Stout
|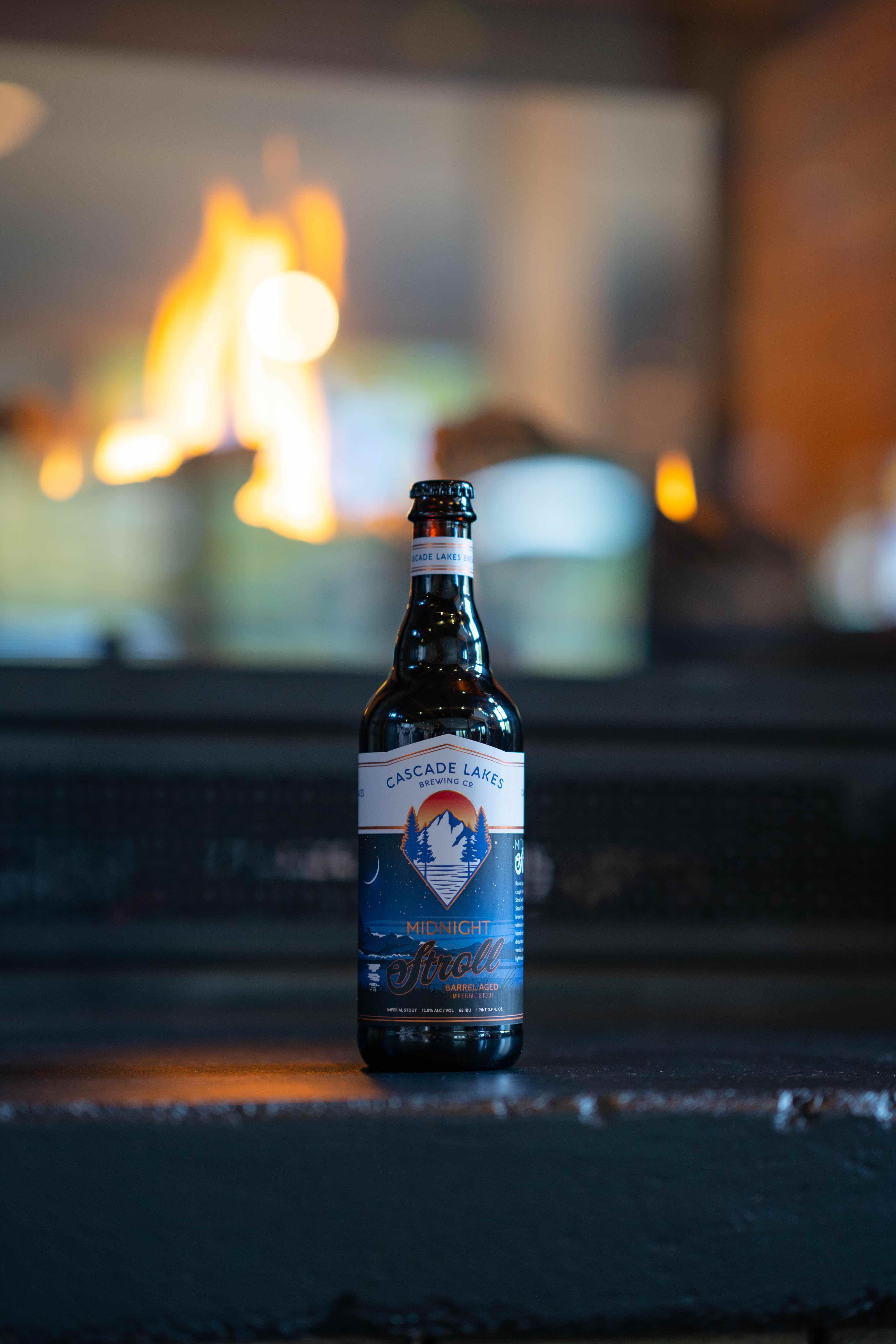 (BEND, Ore.) — With days getting shorter and nights getting longer across the Northwest, now is the perfect time to enjoy a Midnight Stroll, as in the new limited release of Midnight Stroll Barrel-Aged Imperial Stout from Cascade Lakes Brewing Co.
The latest creation from Cascade Lakes' brewmaster Ryan Schmiege, whose Bourbon Murder barrel-aged stout won a gold medal for Deschutes Brewery at the 2011 Great American Beer Festival, Midnight Stroll was aged for nine months in bourbon barrels from Bend's Oregon Spirit Distillers.
"While this beer has been hibernating, it has been soaking up notes of vanilla, honeysuckle, cinnamon, and nutmeg, and the results are even better than I could have hoped for," said Schmiege. "Additional elements of brown sugar, roasted pecans, and cacao give Midnight Stroll a flavor profile that sounds more like a dessert, but drinks like the perfect winter stout."
Now available on tap and in 500ml bottles at Cascade Lakes' Central Oregon pub locations, and in 500ml bottles at grocery stores throughout Oregon, Midnight Stroll also represents Cascade Lakes' return to bottling and is the first brew to be packaged on the brewery's new bottling line.
Midnight Stroll Barrel-Aged Imperial Stout Profile
Grain:  Pale 2-Row, Malted White Wheat, Chocolate, Black Barley, Debittered Black Malt, and Blackstrap Molasses
Hops:  Centennial
Brewmaster:  Ryan Schmiege
IBU:  65
ABV:  12.5%
Availability:  Draft & 500ml bottles
About Cascade Lakes Brewing Co.
Born in 1994 in beautiful Central Oregon, Cascade Lakes Brewing Co. is a bold, genuine, innovative, and community-minded brewing and eatery company. Under the direction of General Manager Andy Rhine and Brewmaster Ryan Schmiege, Cascade Lakes produces more than 7,000 barrels of beer annually, including six year-round brews and a rotating selection of seasonal offerings. Cascade Lakes' beers can be found in five states along the west coast, on select bar and restaurant taps, and at the brewery's brick-and-mortar pubs including the Bend flagship location on the road to Mt. Bachelor, and the original 7th Street Redmond location. A third Cascade Lakes pub is set to debut in Bend in late 2022. For more information visit www.cascadelakes.com.