Cascade Lakes Brewing Releases Sunup Summer Ale + Strawbeery Rhubarb Sour
|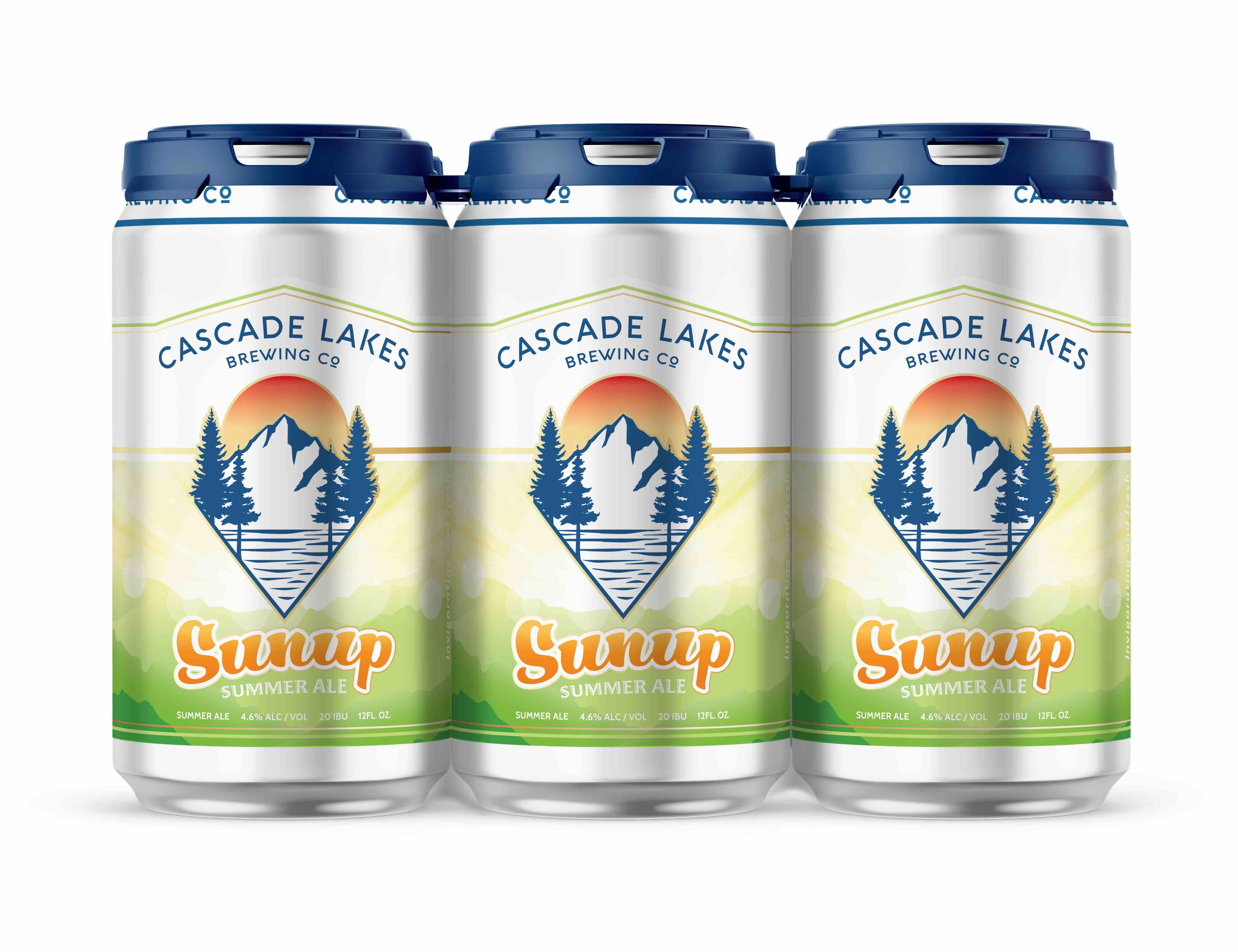 As the days turn longer, Cascade Lakes Brewing has two beer releases that will help celebrate the warmer days that lie ahead. Sunup Summer Ale and Strawbeery Rhubarb Sour will be joining the lineup at Cascade Lakes Brewing.
Sunup Summer Ale is described as being the closest thing to capturing sunrise in a can. This beer is brewed with Cascade and Amarillo hops, and showing a hint of essential light bitterness, Sunup draws its inspiration from beautiful Pacific Northwest sunrises, trekking along mountain trails, and canoeing on alpine lakes.
"Northwest summer days are long, and we all need a beer like Sunup Summer Ale that can tag along for the extended hours of fun without taking us off our game," said Cascade Lakes' director of brewing operations Ryan Schmiege, in a statement. "If you could can the sunrise, this is what it would taste like. Rays of citrus, a palette of floral and tropical notes, and a sense of overwhelming calm and satisfaction that warms you from the inside out."
Sunup Summer Ale Profile:
Grain: 2-Row, Acidulated, DextraPils, Crystal 40
Hops: Cascade & Amarillo
Brewmaster: Ryan Schmiege
IBU: 40
ABV: 4.6%
Format: Cans & draft
Availability: Available throughout OR/WA/ID/MT from May 2 through July 2022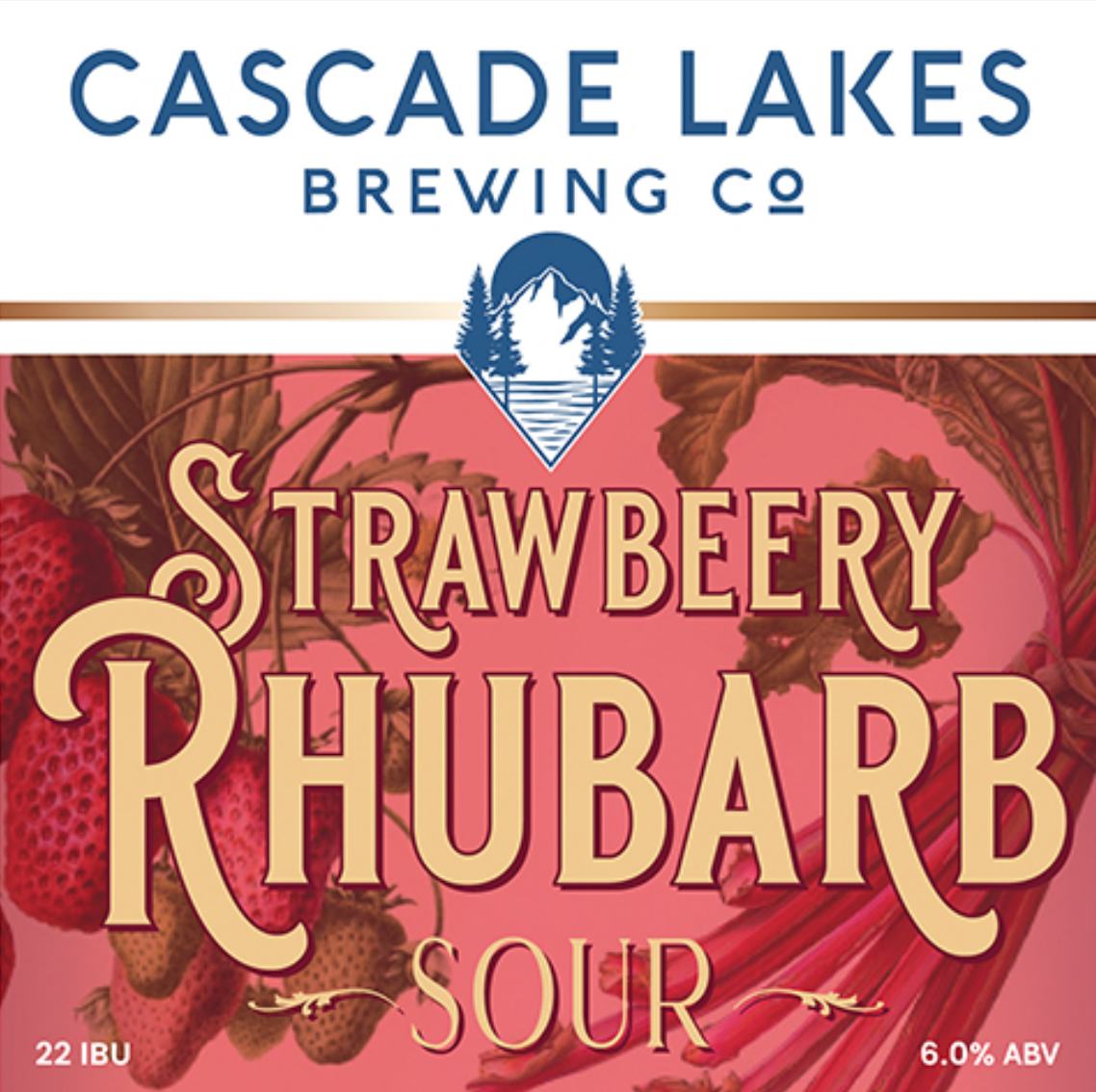 Cascade Lakes Brewing's other new release is Strawbeery Rhubarb Sour, a new kettle sour style ale that combines the sweetness of fresh Mt. Hood strawberry and the tartness of rhubarb into a refreshingly fruited sour ale.
Strawbeery Rhubarb Sour is available in 500mL bottles and on draft at select Oregon retailers, bars, and restaurants beginning May 13, Strawbeery Rhubarb Sour's combination of sweet and tart strikes a perfect balance that is appealing to traditional sour beer lovers yet approachable to those who are unfamiliar with the increasingly popular style.
"There's no question that fruited sour ales are gaining momentum, and generally speaking their characteristics of fruity tartness and acidity make them perfect for warmer spring and summer days," said Schmiege. "It's easy to think of sour beers as being more 'puckery' than other styles. While that's true to a certain degree it's also part of the style's appeal, and in the case of Strawbeery Rhubarb Sour the sweetness and tartness balance each other out to bring beer and pie together with a sumptuous synergy."
Strawberry Rhubarb Sour Profile:
Grain: Pilsner, Pale 2-Row, Malted Wheat, Unmalted Wheat
Hops: Cascade
Brewmaster: Ryan Schmiege
IBU: 22
ABV: 6.0%
Format: Draft and 500mL bottles
Availability: Available in bottles and on draft at CLBC pubs. Bottles available at Oregon retail stores. Draft also available at select Oregon accounts.