Celebrate International Stout Day With Breckenridge Brewery Nitro Orange Chocolate Stout and Nitro Irish Stout
|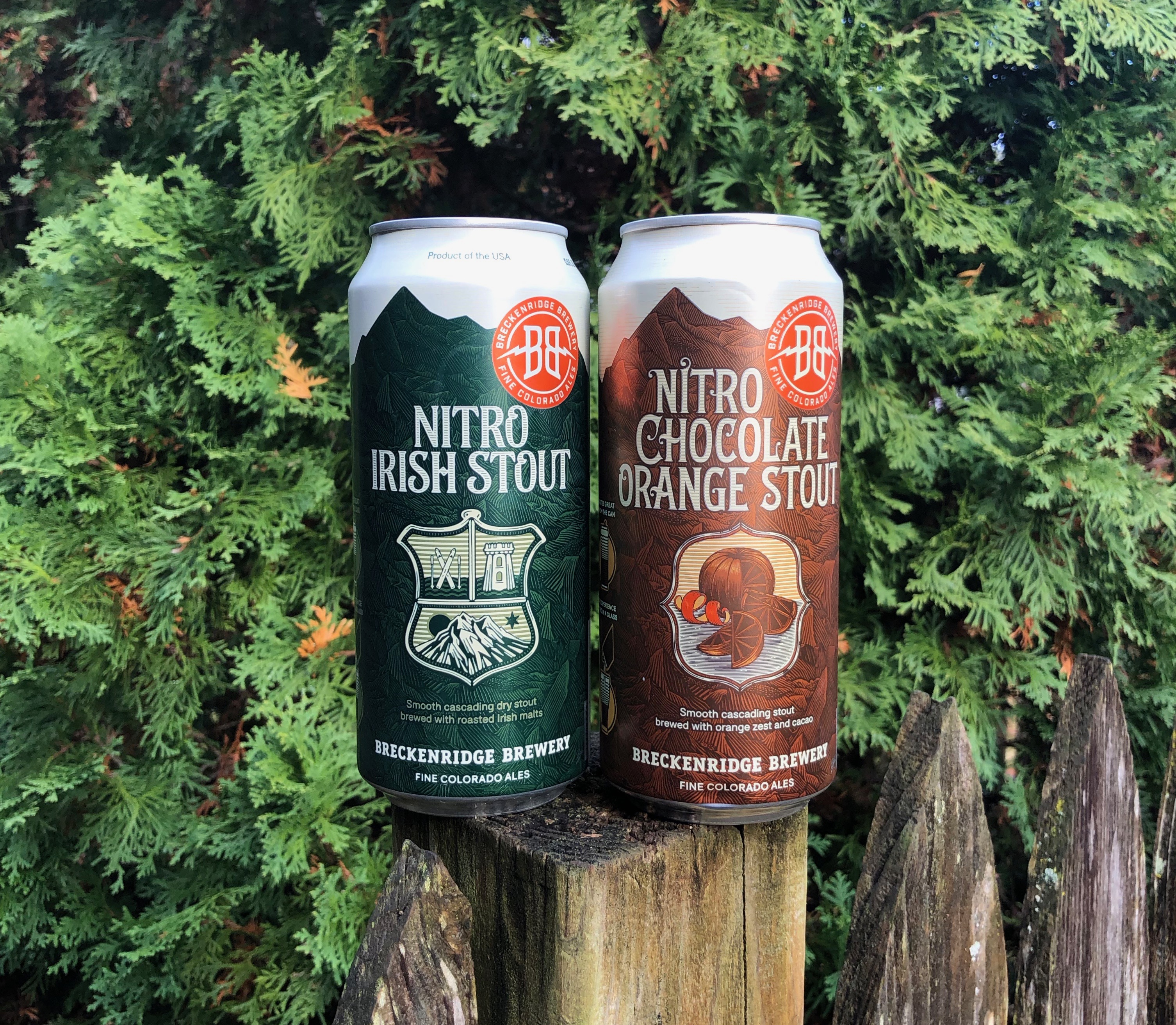 Today, November 1st has been declared International Stout Day and to celebrate this day we re-visited Nitro Irish Stout and the re-launched seasonal Nitro Orange Chocolate Stout from Breckenridge Brewery.
Offered year-round from Breckenridge Brewery is Nitro Irish Stout and joining this beer as its winter seasonal in its Nitro Series is the just re-released is Nitro Orange Chocolate Stout. Both beers are available in 13.6-ounce nitrogen widget filled cans.
Originally released in 2016 as a seasonal beer, Nitro Orange Chocolate Stout makes its return as the brewery's 2018 Winter Seasonal. Brewed to be reminiscent of the popular holiday orange and chocolate candy, this beer uses orange zest and locally sourced cacao to created this flavor profile. Mandarina hops impart subtle aromas of tangerine that enhance the citrus flavors. The velvety texture of the nitrogen head completes this decadent wintertime 6% ABV indulgence.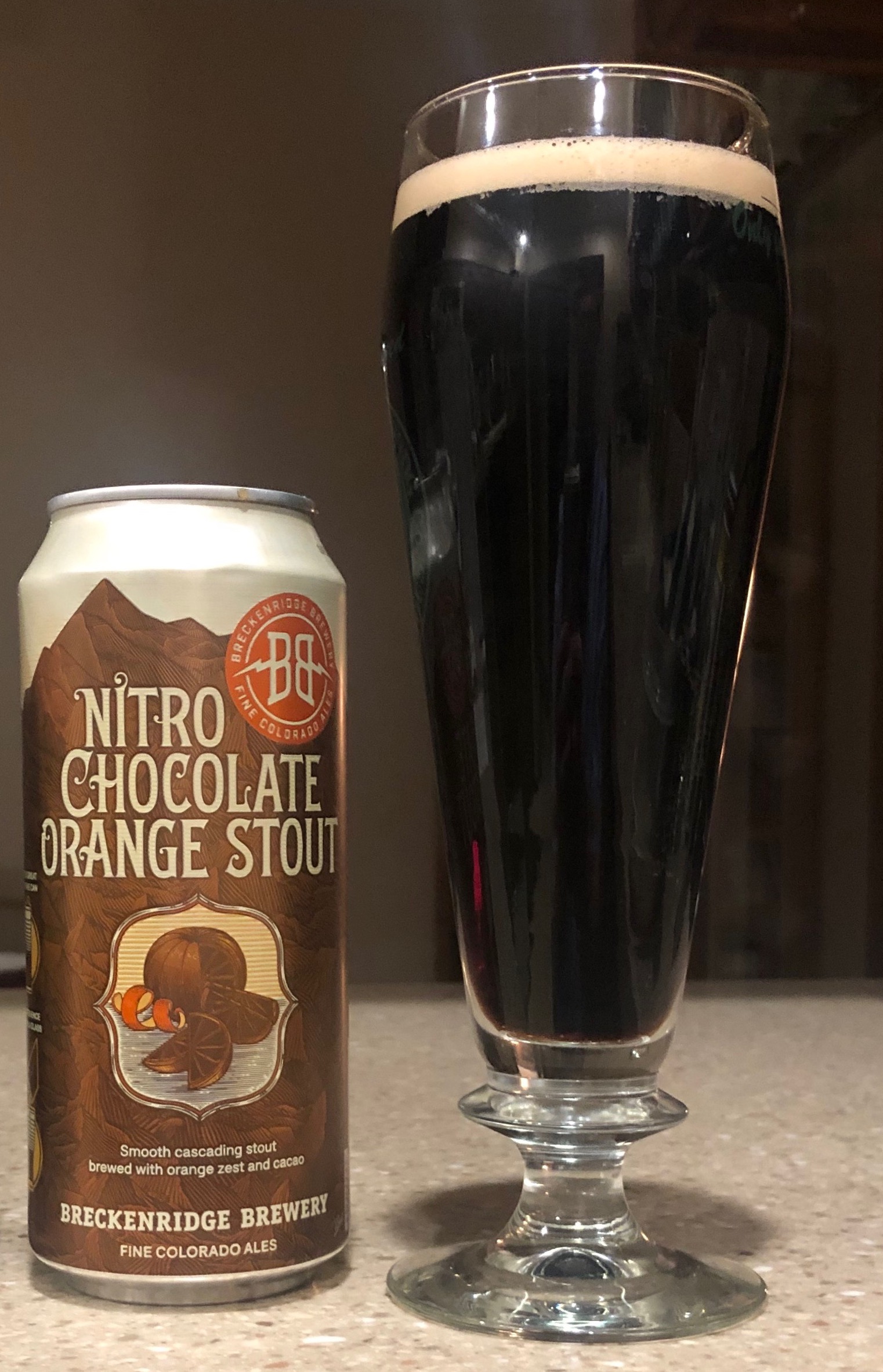 Revisiting Nitro Irish Stout was also a delight. This sessionable Irish style stout is brewed using roasted Irish barley that provides a rich malty flavor. The nitro widget enhanced 13.6-ounce can provides a beautiful cascading appearance and then satisfies with a smooth finish. But it's not all malt as this stout is at 38 IBUs. A great rendition of the classic style and at only 4.8% ABV, this is one that you can keep coming back to during a cooler fall evening.
Locate Nitro Irish Stout and Nitro Orange Chocolate Stout or any of the brewery's other beers by using the brewery's Breckenridge Brewery Beer Locator.