Celebrate National IPA Day with Sierra Nevada Brewing
|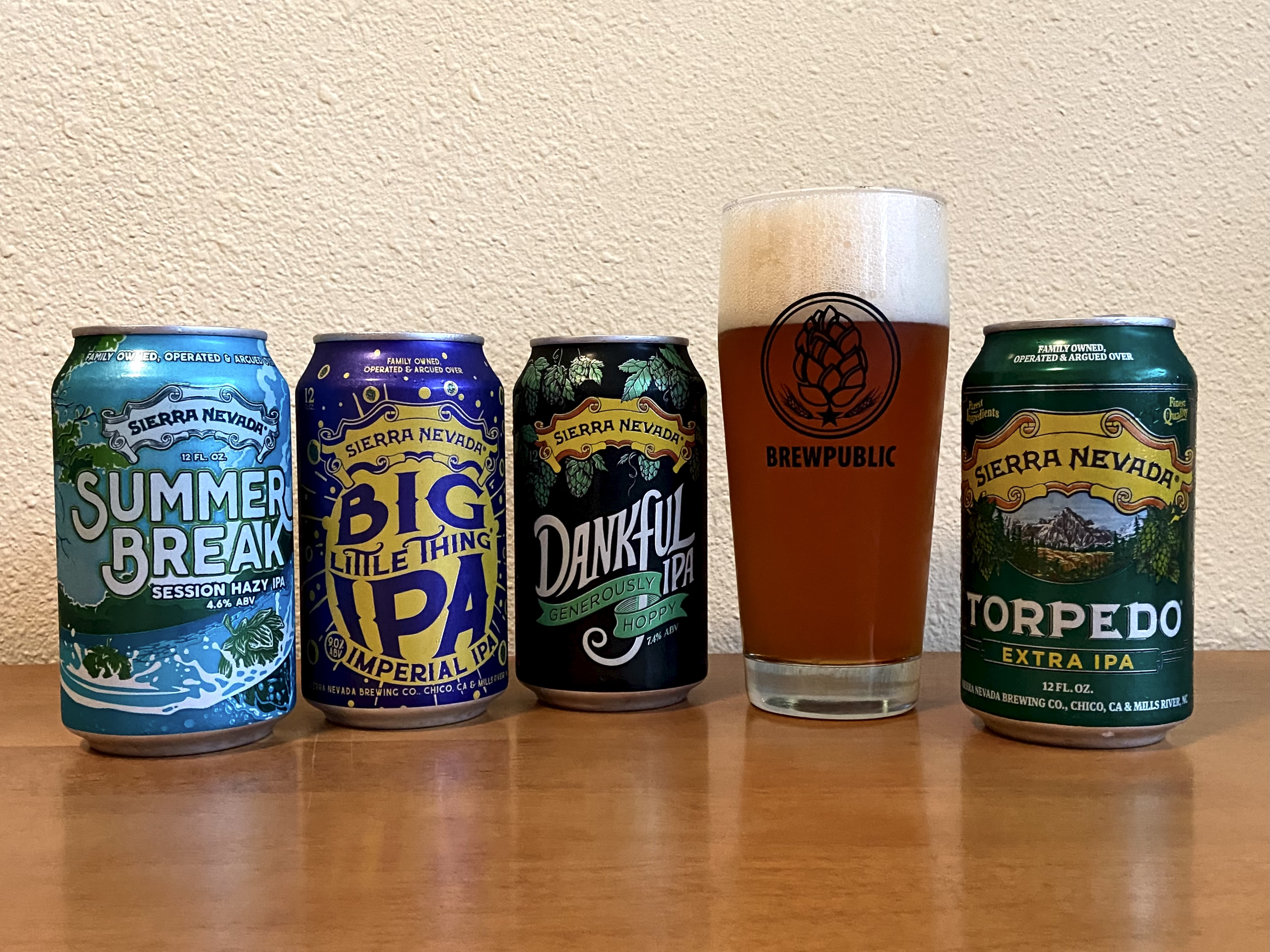 Today is National IPA Day and to celebrate we revisit the IPAs from one of the original craft brewers, Sierra Nevada Brewing. Through its 41 years of brewing, Sierra Nevada is best known for its Pale Ale, but the brewer does brew a variety of impressive IPAs that are available across the nation.
Leading the pack of its IPAs is Torpedo Extra IPA, a hop forward IPA that's balanced yet full of flavors one expects from a well-made West Coast IPA. Expect citrus, pine, and herbal characters in this IPA from the brewery's abundance use of whole-cone hops. Torpedo Extra IPA sits at 7.2% ABV and 65 IBUs
Taking its name from the Hop Torpedo, a device designed by Sierra Nevada for enhancing the dry hopping process, Torpedo Extra IPA maximizes this method. The Hop Torpedo is said to maximize every hop as beer circulates out of a fermenter, flows through the column of hops, and back into the tank. With the ability to adjust the time, temperature and speed of circulation, the brewer can control the aromas and flavors in a finished beer in a much more efficient and effective manner.
Torpedo Extra IPA is one of those IPAs we sometimes forget about but after sampling a can last evening, it is one definitely worth your time revisiting. Its dank, resiny and full of hops with a great malt backbone!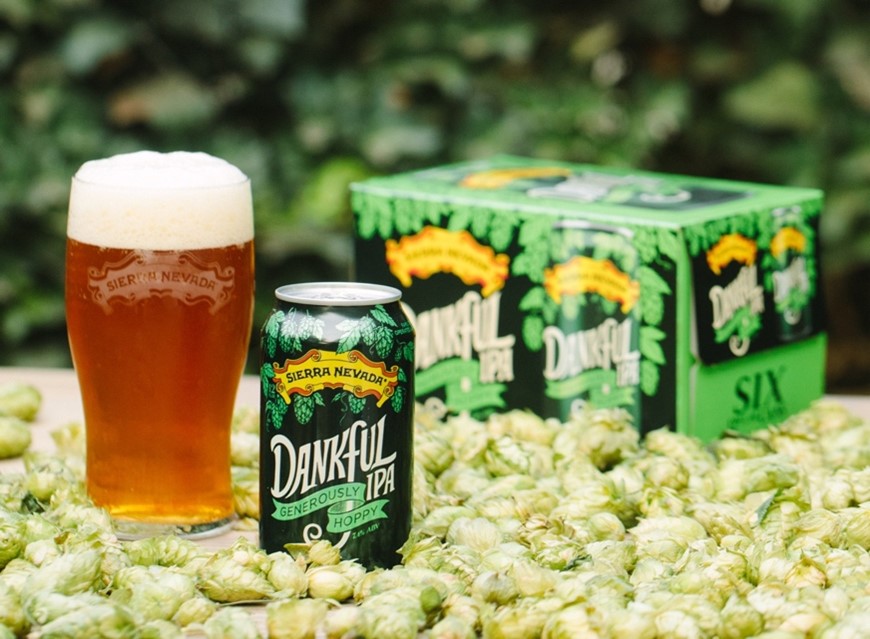 Thinking of the community that its beers touch and are part of, Sierra Nevada is known for its charitable commitment to communities across the country. To show this support and to raise money, Sierra Nevada released Dankful IPA, a West Coast IPA that uses seven different hop varieties as the beer comes in at 7.4% ABV and 55 IBUs.
Dankful IPA is brewed with Caramelized malts, Rye, and Two-Row Pale Malts with Columbus, Chinook, Ekuanot, Idaho 7, Mosaic, Nelson Sauvin, and Zappa Hops. With the abundance of hops, many of the newer variety, we expected less of the described West Coast IPA and one closer to that of a juicy profile. Well Dankful IPA does indeed lean towards the West Coast and its dankness but with a touch of juicy flavors.
Circling back to the community commitment of Dankful IPA as it raises awareness of the Sierra Nevada Foundation. Last year, this foundation committed to $1M in donations to support local nonprofits who make our communities better. More details on these charities can be found here.
Arriving on shelves earlier this year was Big Little Thing Imperial IPA. This bold IPA clocks in at a well disguised 9% ABV and is a great value in its 6-pack format. Big Little Thing uses a malt bill of Pale, Wheat, and Munich and a hop bill of Magnum, Crystal, Chinook, Idaho 7, Columbus, Cascade, and Mosaic. The result is an IPA that offer a full malt body alongside tropical hop flavors of mango, grapefruit and tangerine.
Big Little Thing gained a bit of attention this past March when Sierra Nevada earned a Guinness Book World Records title. This was accomplished by launching a keg of Big Little Thing the farthest distance thrown by a trebuchet with projectile weighing 20kg or greater. The brewery ended up launching the keg an astonishing 438 feet!
Rounding out the IPA lineup from Sierra Nevada is the brewery's summer seasonal, Summer Break Session Hazy IPA. This beer replaced the longstanding and popular Summerfest from the brewer this year.
Pouring a pleasant hazy golden color, Summer Break Hazy IPA is not as turbid as other hazy IPAs as it appears closer to Sierra Nevada's top selling Hazy Little Thing IPA. The Chinook, Simcoe, Comet, Mosaic, Amarillo, and Strisselspalt Hops are well balanced by the malt bill of Two-row Pale, Oats, and Wheat. Overall, Summer Break Hazy IPA is an easy drinking, juicy IPA, one that's going to be great for your summer beer cooler.
To locate Torpedo Extra IPA, Dankful, Big Little Thing Imperial IPA, or Summer Break Session Hazy IPA, use the Sierra Nevada Beer Finder.