Chuckanut Brewery 2019 Spring Beer Releases
|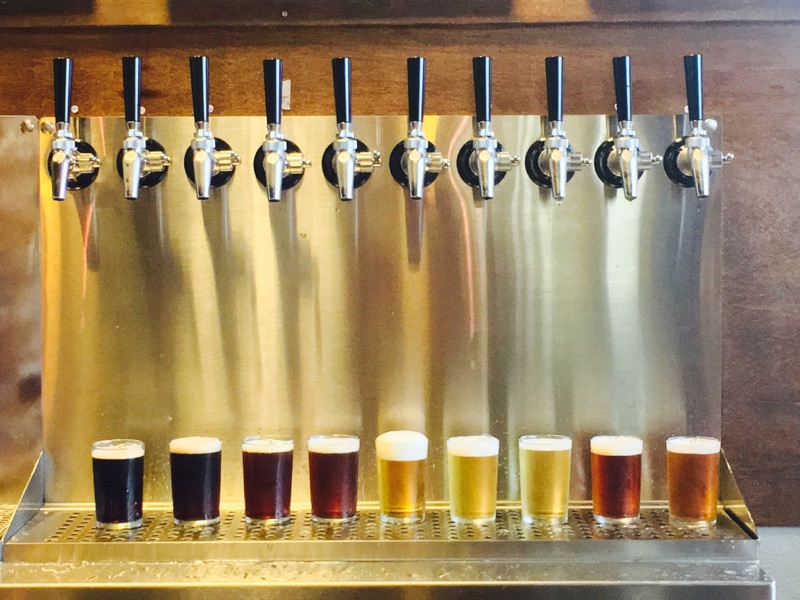 Chuckanut Brewery is excited to announce the release of its 2019 Spring Seasonal Beers. The Bellingham and Burlington breweries in Northwest Washington State have a handful of beers being released to welcome in the Spring season. A few of these beers include Single Hop Lager: Vic Secret, New World Hop Ale, Mexican Style Lager, Maibock, and Skagit Harvest Ale.
Here are descriptions for each beer provided by Chuckanut Brewery.
Single Hop Lager
First up is the new Single Hop Lager: Vic Secret is the single hop that's used in this reoccurring lager exploring hops from around the world! Have you tried it yet. The last Single Hop was with Citra, now's your chance to see what Vic Secret from Australia is like in a clean lager beer. When Brewmaster Will Kemper was in Australia they went to the hop farm that created Vic Secret. That hop farm is located in the state of Victoria and wanted to call the hop they created Victoria Secret. But they double thought that and instead called it Vic Secret!! It's a very aromatic, fruit forward hop with great flavors of pineapple and citrus. Clean and bright with fruit aromas and notes in the taste alot of beer drinkers will love this for spring. It's only in limited quantities and available at the Chuckanut locations and select accounts around the Sound.
New World Hop Ale
The New World Hop Ale is out and it has lots of fruity aromas and tastes from new style German hops with a nice bitterness at the end. If you haven't tried this seasonal ale it's time to get a taste. Only German hops are used including Hull Melon and Hallertau Blanc for the fruity notes of melon and berries while Polaris gives it that nice bitter finish. This is the Seasonal Ale and will only be available til mid May.
Read More: Chuckanut Brewery & Kitchen 2019 Spring Beer Dinner
Mexican Style Lager
Mexican Style Lager is on it's way, just in time for Cinco de Mayo! This Chuckanut Seasonal Lager is ready early this year so you can enjoy it for your Cinco de Mayo celebrations. A true style Mexican lager like Bohemia, there's just enough malt to give it body but light enough to drink for multiple toasts. This is sunshine in a glass!
Skagit Harvest Ale
Skagit Harvest Ale is a bit different this year. Made in honor of Skagit Valley it uses a selection of Skagit Valley malts including Francin Pilsner Malt, inspired by malts made in the Czech Republic. Spicy noble Czech Saaz hops amplify the spicy character of the skagit rye malt used as well. Golden and full of flavor this is an intriguing Czech American Hybrid Pale Ale!
Maibock
And don't forget the last of the big beer series Maibock heads to accounts and Chuckanut locations next week. This fuller bodied deep golden lager has been aged more than 3 months in fermentation tanks. Maibock (May Beer) is lighter in color then the other bocks, has a moderate bitterness balancing rich, bready flavors that are malt forward and strong. Watch out because this bock is dangerously drinkable.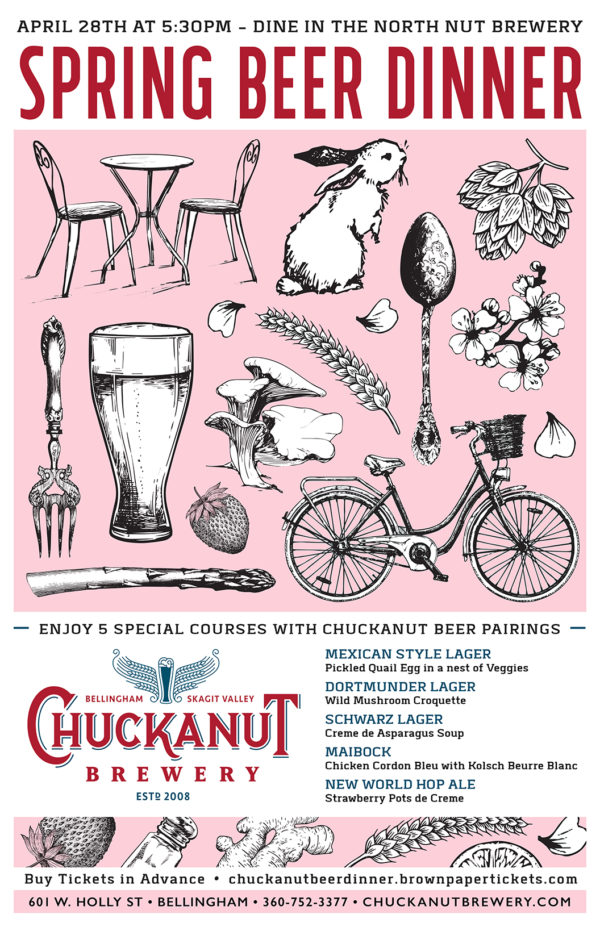 For those that like dark beers you can find Dunkel Lager (the most awarded beer in WA state at the GABF!), Schwarz bier (black lager that even though it's dark finishes really clean with espresso like notes) and Sticke Alt (high alcohol Alt made with more ingredients and aged longer, a bit pricey but well worth it!) around the Sound. Ethan's Table Saison and a few Helles Lager can be found around the Sound too. These are light, sessionable, amazingly delicious beers. Ethan'shas a low ABV 2.7% but has alot of traditional farmhouse flavors while the Helles is a sparkling rendition of the Munich's favorite beer drunk in liter mugs.
If you are looking for amber beers look no further than Alt (German style ale, dark amber in color with a spicy hop finish), Vienna Lager (the perfect malty yet light lager) and for a bit longer Chuckanut's Marzen Lager (this is the traditional style of the Oktoberfest beers, malty and tantalizing).