Chuckanut Brewery Goes Light with Chuck Light Lager
|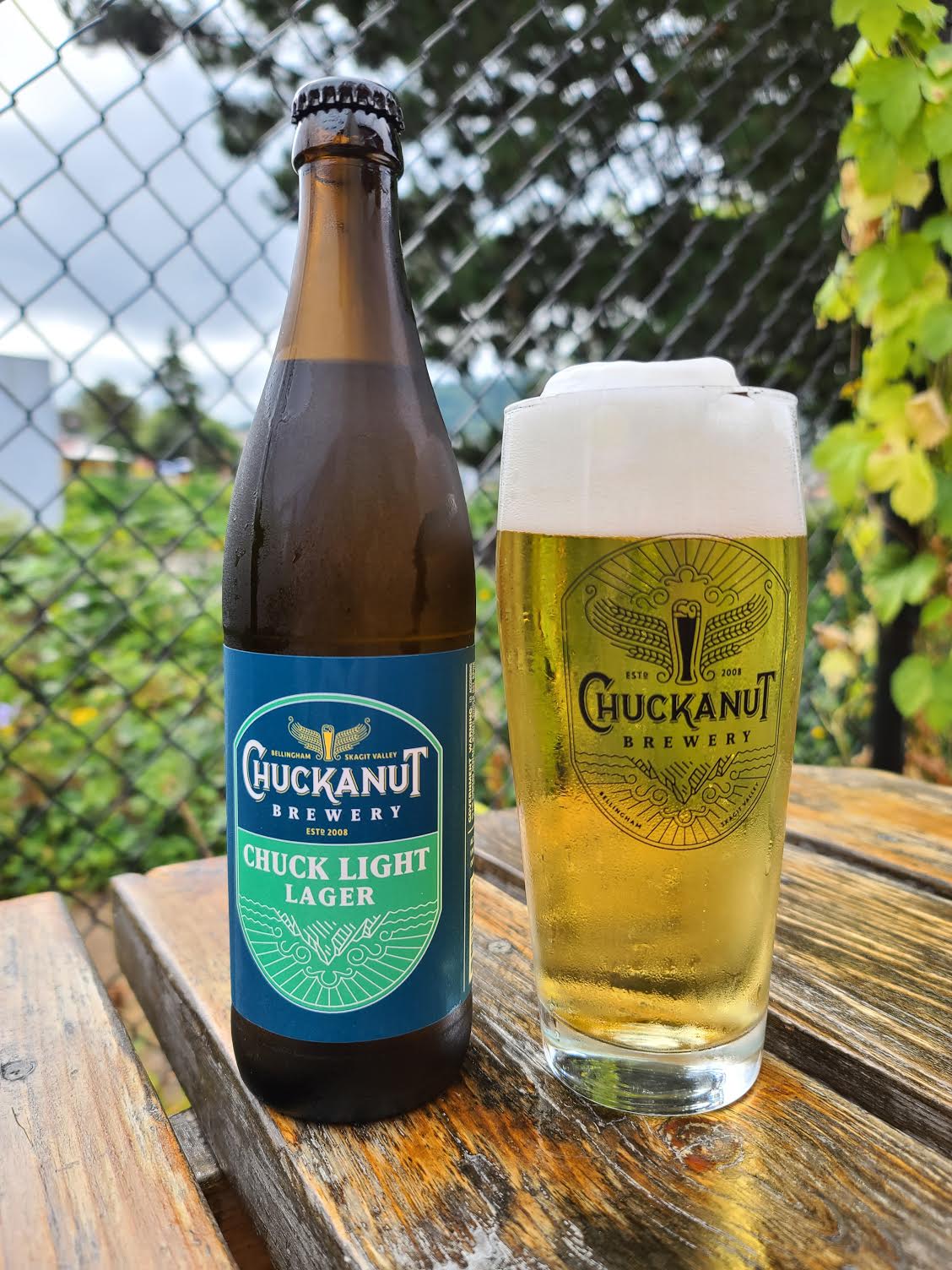 Though the days are not getting any lighter, the beer from the north Puget Sound is. Award winning Chuckanut Brewery releases a light beer with Chuck Light Lager on draft and in 500mL bottles
Said to not be your normal light beer, Chuck Light receives the attention it deserves in the brewhouse known for its German-style beers. Chuckanut uses the finest raw ingredients to craft a beer that when tested is only 103 calories per 12 oz pour. Though Chuck Light is packaged in 500mL or 19.6oz bottles.
In brewing Chuck Light, the brewery uses a combination of light-colored malts and gentle hops to create a dry finish. This balanced easy drinking beer is for those that want to watch their calorie intake.
The Oregon Beer Lab tested Chuck Light and found it contains 103 Calories, 0 Fat, 1g Sugar, 6g Carbohydrates and 1g Protein per 12-ounce serving.