Chuckanut Brewery Releases Barleywine Ale
|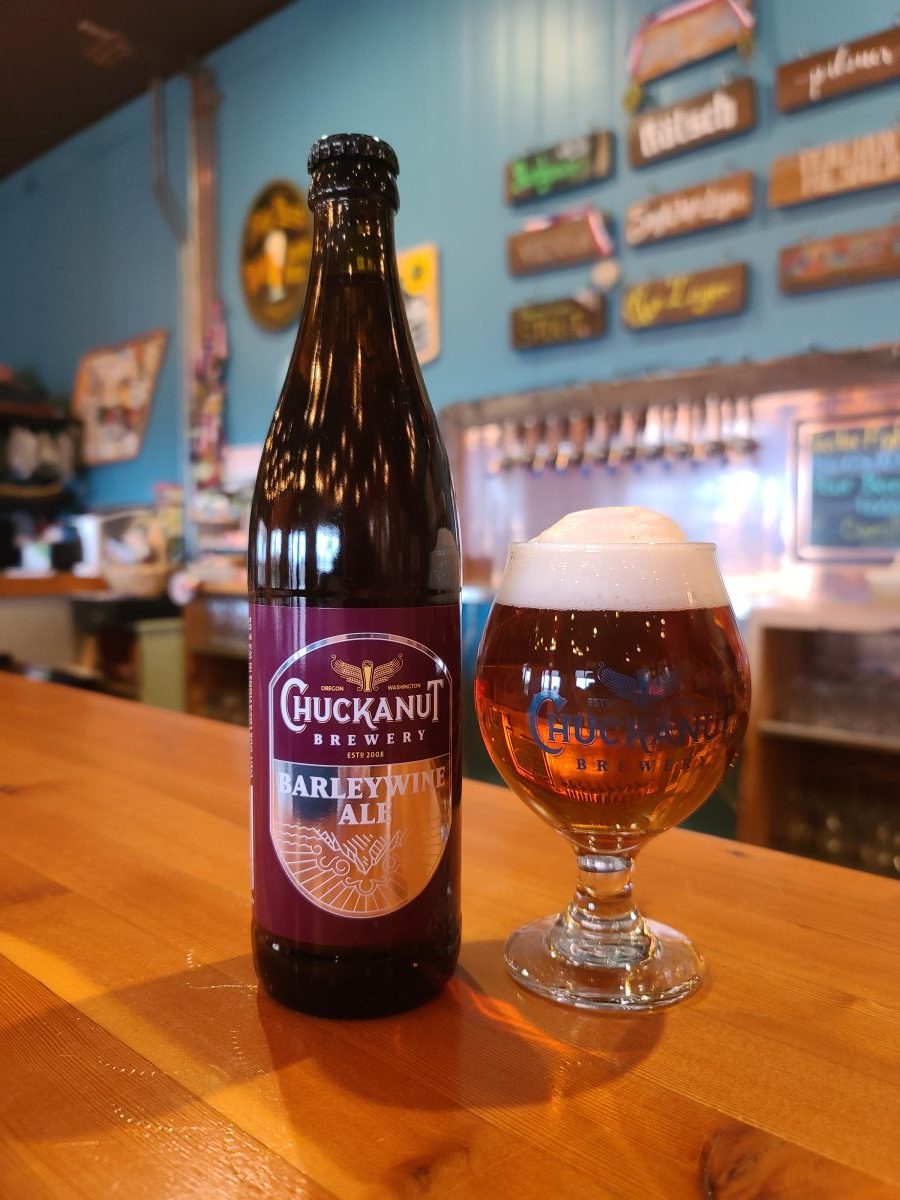 Chuckanut Brewery goes big with the release of its first ever Barleywine Ale and this one will be packaged in a limited amount of 500mL bottles. In brewing this new Barleywine Ale, Chuckanut Brewery reached out to North Fork Brewery in neighboring Whatcom County to collaborate with.
Barleywine Ale has been making the rounds on draft as of late at both Chuckanut locations and limited accounts around Bellingham, Seattle and Portland. Come this Friday, January 13, Barleywine Ale will be available in 500mL bottles at the P. Nut Beer Hall in Portland, Oregon and South Nut Tap Room in Burlington, Washington. A few bottles may make their way to local bottle shops in Seattle and Bellingham, Washington.
Brewed back in 2022 with Vienna Malts, Chuckanut's Barleywine Ale was aged for nearly one year prior to its recent bottling. It is described as a smooth reddish gold Barleywine, a mash up between British and American styles. It offers a whimsical balance of sweetness from the malt and a slight bitterness from noble hops that mingles with a warming palate and dry finish.
The Barleywine Ale Bottle release on Friday, January 13 will begin at Noon at P. Nut and South Nut. In Portland, the P. Nut will also have Pacific Ice Smoked Fish on hand with food for those looking for a bite to eat. Pacific Ice hot smokes salmon, rockfish and other NW seafood in vacuum packed servings. Various spices from spicy to mild are used in the smoking process. And a glass of Chuckanut Barleywine paired with this smoked fish completes the umami experience!