Chuckanut Brewery Releases Fest Bier Lager in 500mL Bottles
|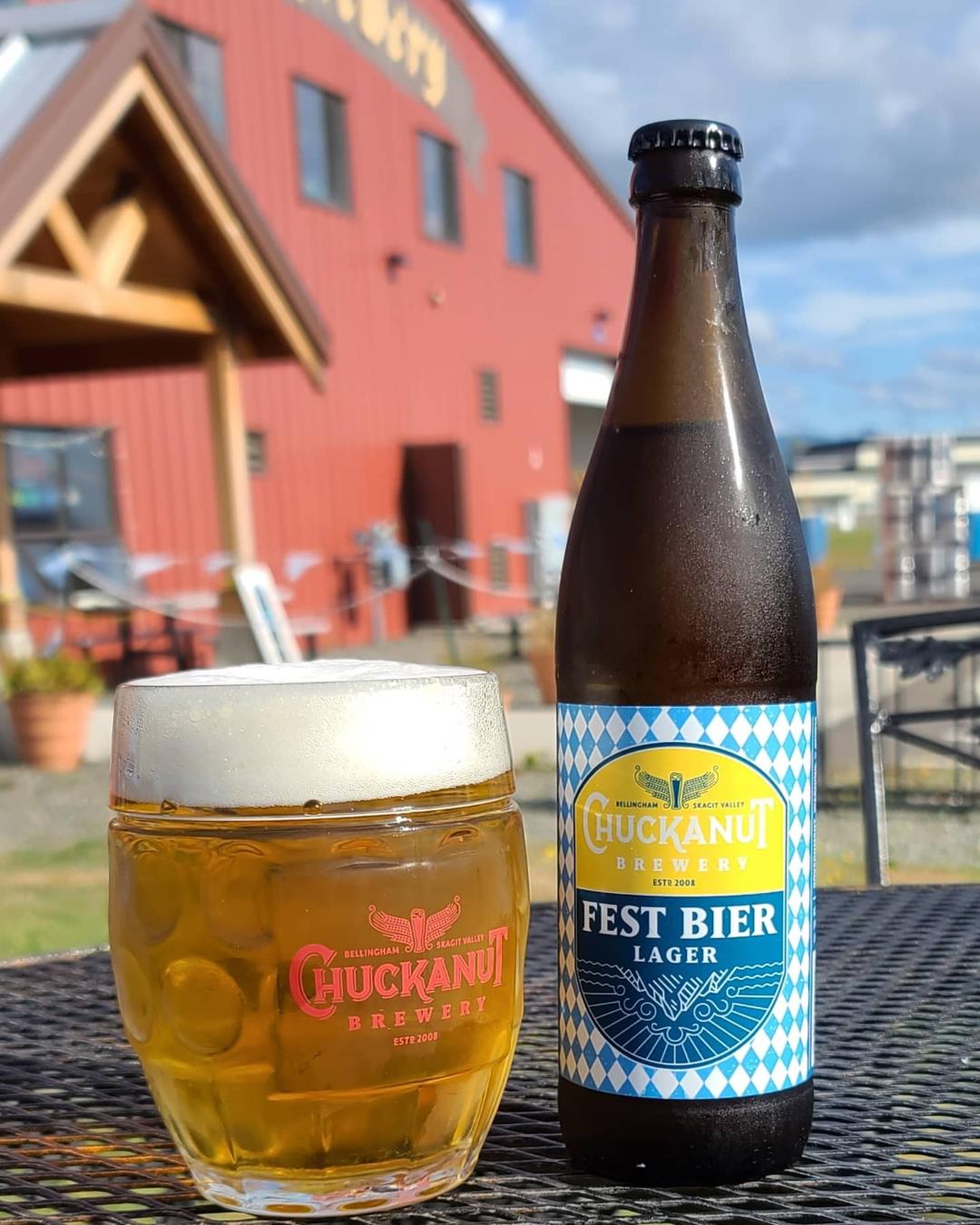 The award-winning Fest Bier Lager from Chuckanut Brewery has arrived in 500mL bottles. Brewed to celebrate Oktoberfest, Fest Bier is the reigning Bronze Medal winner from the 2019 Great American Beer Festival and now can be enjoyed in the comfort of your own home.
Fest Bier is described as golden and super drinkable modern rendition of an Oktoberfest lager. With an emphasis on malts with a biscuit bent for a smooth, quaffable lager, Fest Bier pours a golden color inspired by the style currently brewed for Oktoberfest in Bavaria, Germany. The aroma and flavor is slightly sweet with a hint of Nobel hops. It finishes crisp and smooth for a beer to enjoy in multiple quantities in liter mugs.
Chuckanut Fest Bier is a slightly stronger version of the brewery's popular Helles Lager with a light taste of hops and a strong note of malts. Balanced with a higher ABV than Helles Lager, Chuckanut's Fest Bier pairs nicely with sausages, roast chicken or any roast. This is a beer that goes celebrates the coming of fall and only available this time of year.
Fest Bier will be available in 500mL bottles in select stores around the Northwest and Chuckanut's two locations in the Skagit Valley.