Chuckanut Brewery Releases New World Ale, 10 Degree Pils, Chuckanut Rye Lager, and Rauch Marzen Lager In October 2018
|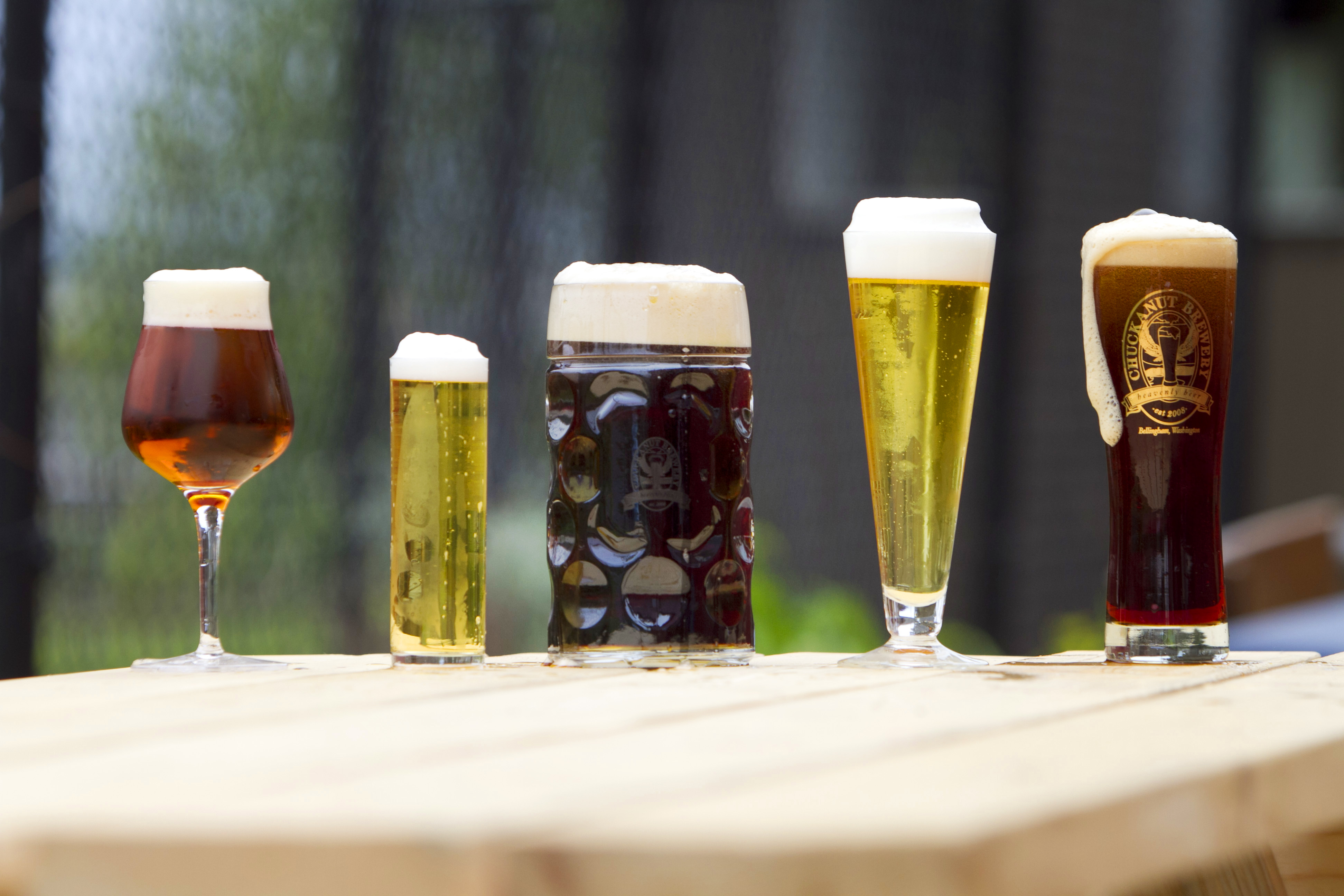 Fresh off two medals at the 2018 Great American Beer Festival, Chuckanut Brewery is set to release four beers during the month of October 2018. Look for New World Ale, 10 Degree Pils, Chuckanut Rye Lager, and Rauch Marzen Lager as the fall seasonals from Chuckanut Brewery.
Here are descriptions from the brewery on each of the four beer releases for October.
New World Ale is the fall seasonal ale from Chuckanut and it's out early in October. This moderate strength Pale Ale is made unique by the use of new varietal German hops Hallertau Blanc, Ariana and Hull Melon. They give this Chuckanut ale notes of white grape, melon and berries. New World German Ale has just the right amount of hop bitterness not to over power the senses but to end your tastebuds on a slight bitter note.
10 Degree Pils collaboration with Wayfinder in Portland! ABV 4%, 37 IBUs. This collaboration with past Chuckanut brewer Kevin Davey (now at Wayfinder) is a Czech style Pilsner, golden, dry, bitter from Saaz hops and refreshing! 10 Degree refers to the original gravity of this lightweight low alcohol lager. Only available in Portland, both Chuckanut outlets and very selected accounts throughout the Puget Sound region will have this beer in early October.
Chuckanut Rye Lager (5% ABV, 35 IBUs) is autumn inspired with a deep golden color and toasty flavor due to generous portions of rye malt and Spalt hops. This unique beer has a spicy rye bitterness rounded out with a creamy finish! Limited amounts will be around the Sound.
Rauch Marzen Lager (5% ABV, 28 IBUs) is a welcome beer to the fall/winter beer scene. Rich malty smoke dominates the palate finishing dry with rich malty notes. Beechwood smoked malts gently added to the malt bill make Rauch assertive, unique, fascinating and delicious. This is a great match for any food! Available in late October, just in time for Halloween!