Chuckanut Brewery Releases Vienna-Style Lager in 500mL Bottles
|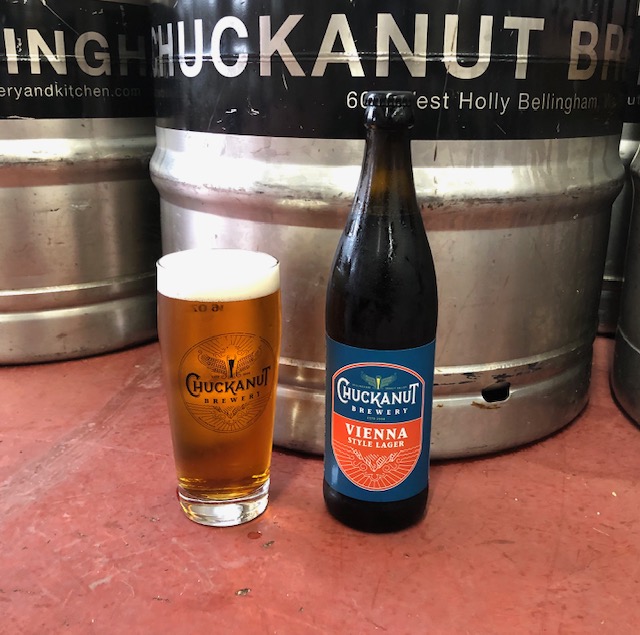 Chuckanut Brewery list of bottled beers continues to grow as Bellingham and Burlington, Washington brewer releases its Vienna-Style Lager in 500mL bottles. Vienna Lager is now making its way into markets in the Northwest.
Through the years, Vienna-Style Lager has been awarded two Gold Medals and two Silver Medals at the Great American Beer Festival. Vienna-Style Lager is copper colored, medium bodied beer with a toasty, malty character that's balanced with a subtle hop presence. Lots of toffee with a bright dry finish makes this highly recognized lager a favorite with judges and beer lovers alike.
Chuckanut Vienna-Style Lager is brewed with half Vienna malts creating a delicate aroma and a clean, crisp finish. Great with grilled veggies, wursts and seafood, especially salmon.
Follow updates of the opening for Phase 2 of the COVID-19 Washington State guidance and check out additional information about Chuckanut at www.chuckanutbrewery.com.