CHUCKY: A Killer Wit Beer From Elysian Brewing
|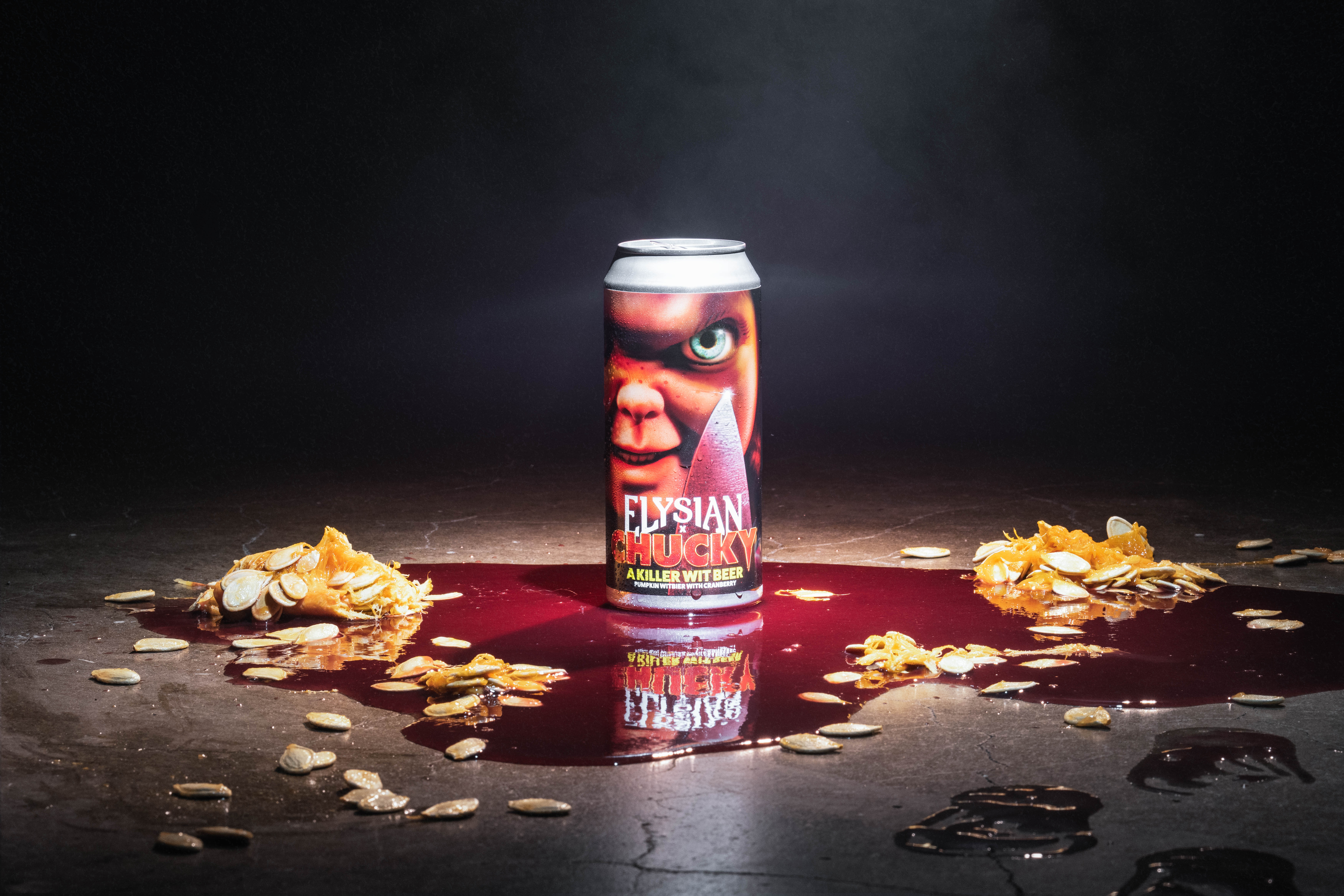 When second season of "Chucky" arrives on October 5th on USA Network and SYFY, a new limited-edition beer will be available to enjoy while watching the notorious killer doll wreck havoc on others around him.
Elysian Brewing, in partnership with USA Network and SYFY, is set to release CHUCKY: A Killer Wit Beer. This witbier is a bit different than others. Since its pumpkin season at Elysian, CHUCKY is a witbier that is brewed with pumpkin, cinnamon, chamomile and cranberry to give the beer a "killer" appearance!

So how did Elysian end up brewing CHUCKY: A Killer Wit Beer? Well the story goes…
The brewery – a typically clean, orderly place – was thrown into chaos one frighteningly memorable brew day. Grain bags slashed open, spilled and spoiled after hitting the floor. Gourd guts and pumpkin seeds coated surfaces in a mushy mess. Someone (or something?) had made its way into a batch of cranberries, splattering the floor in blood-red footprints. 
An Elysian brewer set out in pursuit of this unknown menace only to be confronted by their worst nightmare: Chucky. The infamous killer doll wreaked havoc at the brewery only to narrowly escape the brewer's grasp by jumping into the brew tank. Do we think the beer is now possessed by Chucky? Absolutely.
The result of this scary confrontation at the brewery is CHUCKY: A Killer Wit Beer. Sitting at 5.3% ABV, this new very limited beer is perfect for the Halloween season ahead.
"Just like Chucky is synonymous with Halloween, Elysian's pumpkin beers have become synonymous with the season. Seeing Chucky's iconic, freckled face on our cans feels like a match made in… ah… hell," said Joe Bisacca, Elysian Brewing's Co-Founder. "This release is exactly what makes brewing pumpkin beers interesting. You can iterate with so many styles using the same common gourd ingredient, like we do with the beers in Elysian's Pumpkin Variety Pack. CHUCKY: A Killer Wit Beer is super drinkable and light, we think that it'll be enjoyed by a wide variety of palates. From the blood-red cranberry to the cinnamon notes, this limited-edition wit encapsulates many of the fall flavors our drinkers love."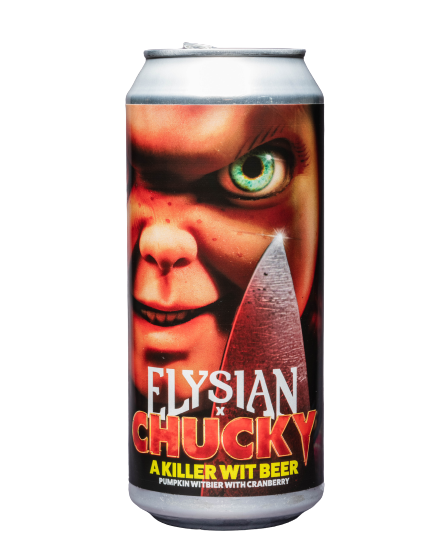 CHUCKY: A Killer Wit Beer is a limited release and collaborative beer brewed in celebration of all things Halloween, horror and Season 2 of "Chucky," a continuation of the iconic film franchise chronicling the murderous escapades of the notorious killer doll. In the TV series, Chucky crosses paths with archenemies, old allies and new prey, as he seeks to inspire fear and mayhem wherever he goes.
"Chucky is one of Halloween's most iconic, beloved characters and we have found the perfect partner in Elysian Brewing to capture his spirit this season," said Ellen Stone, Executive Vice President, Entertainment Consumer Engagement and Brand Strategy, NBCUniversal Television and Streaming. "This custom pumpkin beer provides a fresh, unique way for fans and beer fanatics alike to quench their thirst with a taste of Chucky ahead of the season two premiere."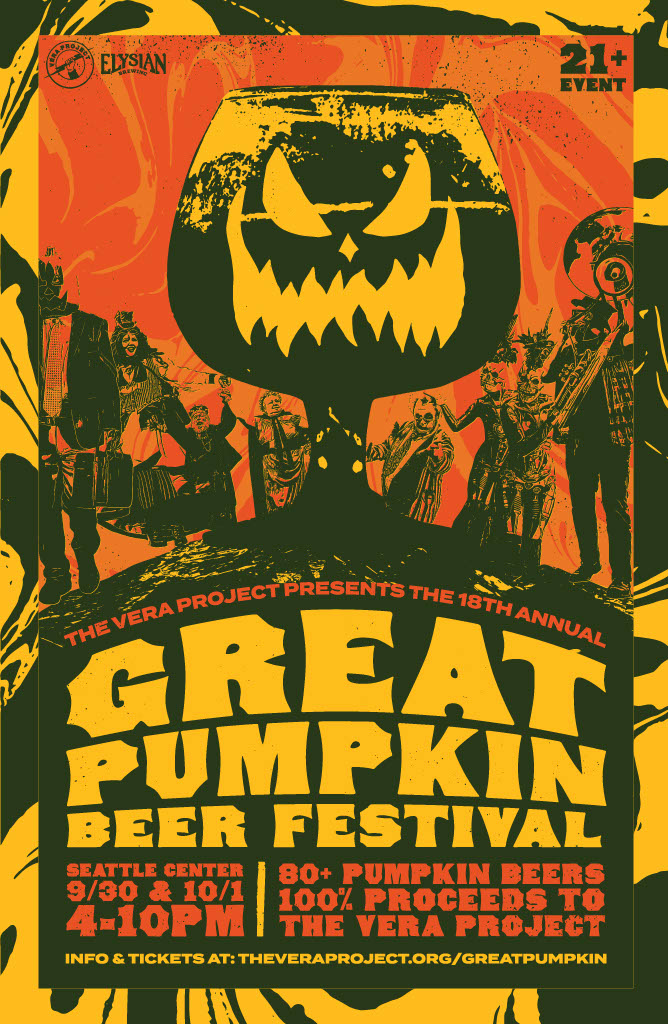 And if you're in the mood for other pumpkin beers, Elysian has you covered with the Elysian's Pumpkin Variety Pack. The fun variety pack includes Night Owl, Punkuccino, The Great Pumpkin, and Dark O' The Moon.
Then for those that truly enjoy pumpkin beers, Elysian Brewing returns with The Great Pumpkin Beer Fest on September 30 and October 1 from 4:00-10:00pm each day at the Seattle Center. Once again, this pumpkin-centric beer festival with 80+ pumpkin beers from all over the country will benefit The Vera Project.
CHUCKY: A Killer Wit Beer is available now at select bars and retailers throughout the country. Check the Beer Finder on www.elysianbrewing.com to locate the beer nearest you and tune in to the premiere of "Chucky" season 2 on Wednesday, October 5th at 9:00 PM ET on USA Network & SYFY. ​​