ColdFire Brewing Launches New Barrel-Aged Program with The Cellar Muse
|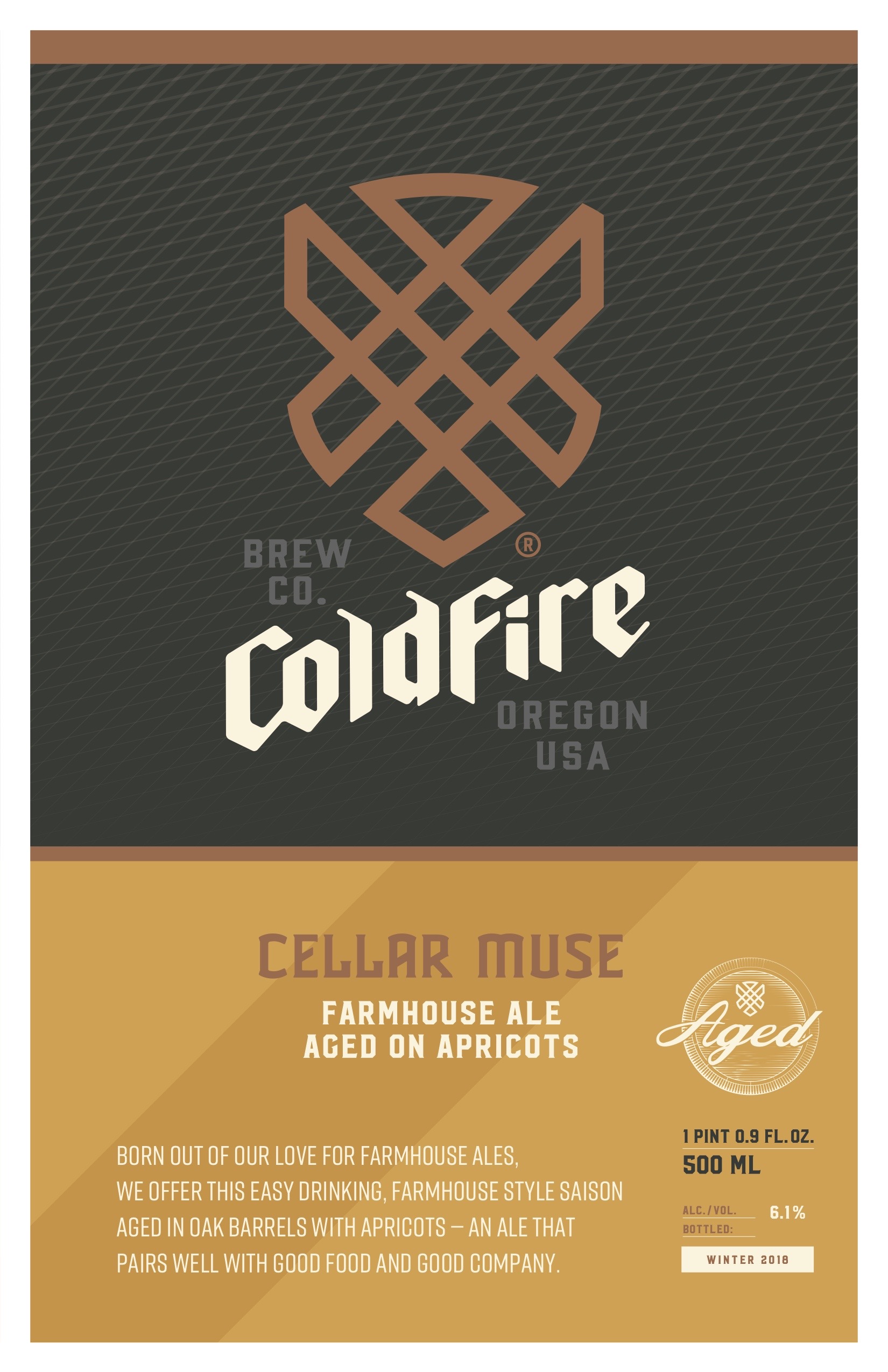 Three years in, ColdFire Brewing from Eugene is excited to release beers from its barrel-aged program. It's first release in 500mL bottles is The Cellar Muse, described as a highly drinkable, Belgian-style farmhouse ale that incorporates apricots.
The Cellar Muse was released yesterday at the brewery in Eugene. This marks the second barrel-aged beer seeing the light of day this month from ColdFire Brewing. A week ago the brewer releases a limited amount of Seeds of Infinity, a dry, slightly tropical saison that is scheduled for a larger release in June.
ColdFire aged a saison in oak wine barrels for a year and then blended it with a sour base, dry hopped it, and aged it again with some apricots for good measure. The result is The Cellar Muse, a dry and delightfully refreshing, light-colored ale that tastes mildly tart and subtly fruity with hints of soft oak and red wine.
"Stephen [Hughes] and I opened a brewery with the intent to create a barrel program that we could be proud of," said Dan Hughes, ColdFire's co-founder and GM, in a statement. "The fact that our first bottle release took us close to three years was intentional. Good beer takes time and shouldn't be rushed, so we let the barrels 'sleep' — some for over two years. Now, they're ready to share with the people who have supported us in our endeavor."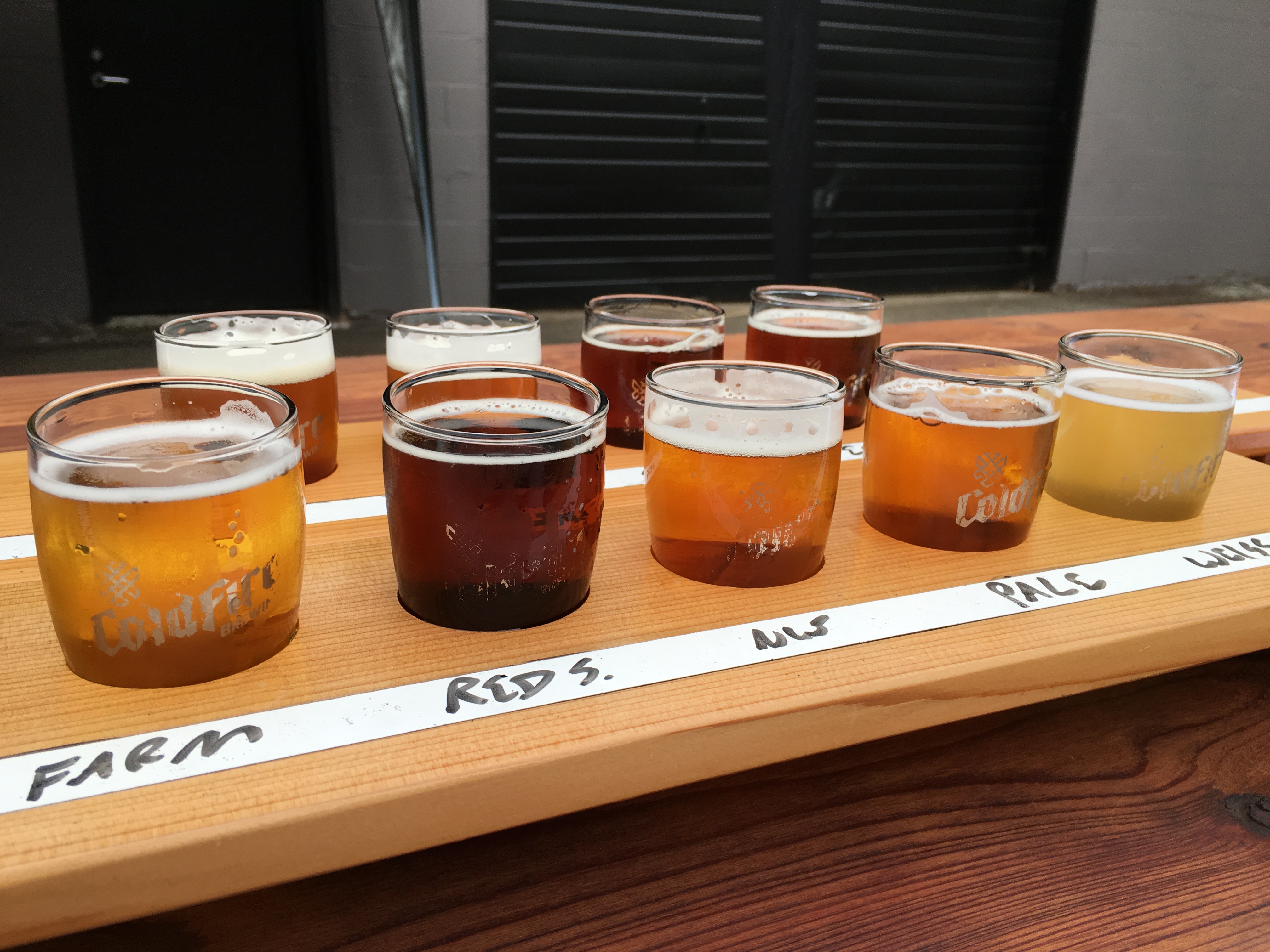 Here are full details on the The Cellar Muse from ColdFire Brewing…
Brewer's Notes —
The Cellar Muse
Born out of our love for farmhouse ales and fermentation. Consciously created to be the centerpiece of good company.
How: We blended saison aged for up to a year in oak wine barrels with a sour base, dry-hopped it, and aged it on a small quantity of apricots to create this highly drinkable, Belgian-style farmhouse ale. Flavor/Aroma: Soft oak and hints of red wine marry seamlessly with the mildly tart, dry hopped, conservatively fruited sour base. A light-colored ale that's soft, yet dry and refreshing. ABV: 5.8
IBU: 16
Grist: Pilsner, Vienna, Wheat, oats
Hops: Saaz, Amarillo
Players: Saccharomyces, Lactobacillus Buchneri, Brettanomyces
Seeds of Infinity
Created to highlight the unique flavors produced through the oak aging process in concert with our favorite yeast varieties. Our goal was to produce a dry, refreshing Brett-forward ale colored by the expression of some of our favorite hops.
How: Stainless fermented with a blend of yeast. Conditioned with Brettanomyces in our oak foeder, "Ella," and dry-hopped with Galaxy, Azacca, and Amarillo hops, then re-fermented in the bottle.
Flavor/Aroma: A dry saison with a light tropical aroma and smooth malt character. Mild earthy notes give way to flavors of papaya, goose berry, pear, and spice.
ABV: 6.3
Grist: Pilsner, malted wheat, flaked oats, acidulated malt Hops: Galaxy, Azacca, and Amarillo
Players: House blend of yeast, Brettanomyces