Cosmic Collaboration Summer IPA from Ecliptic and Georgetown Arrives This Month
|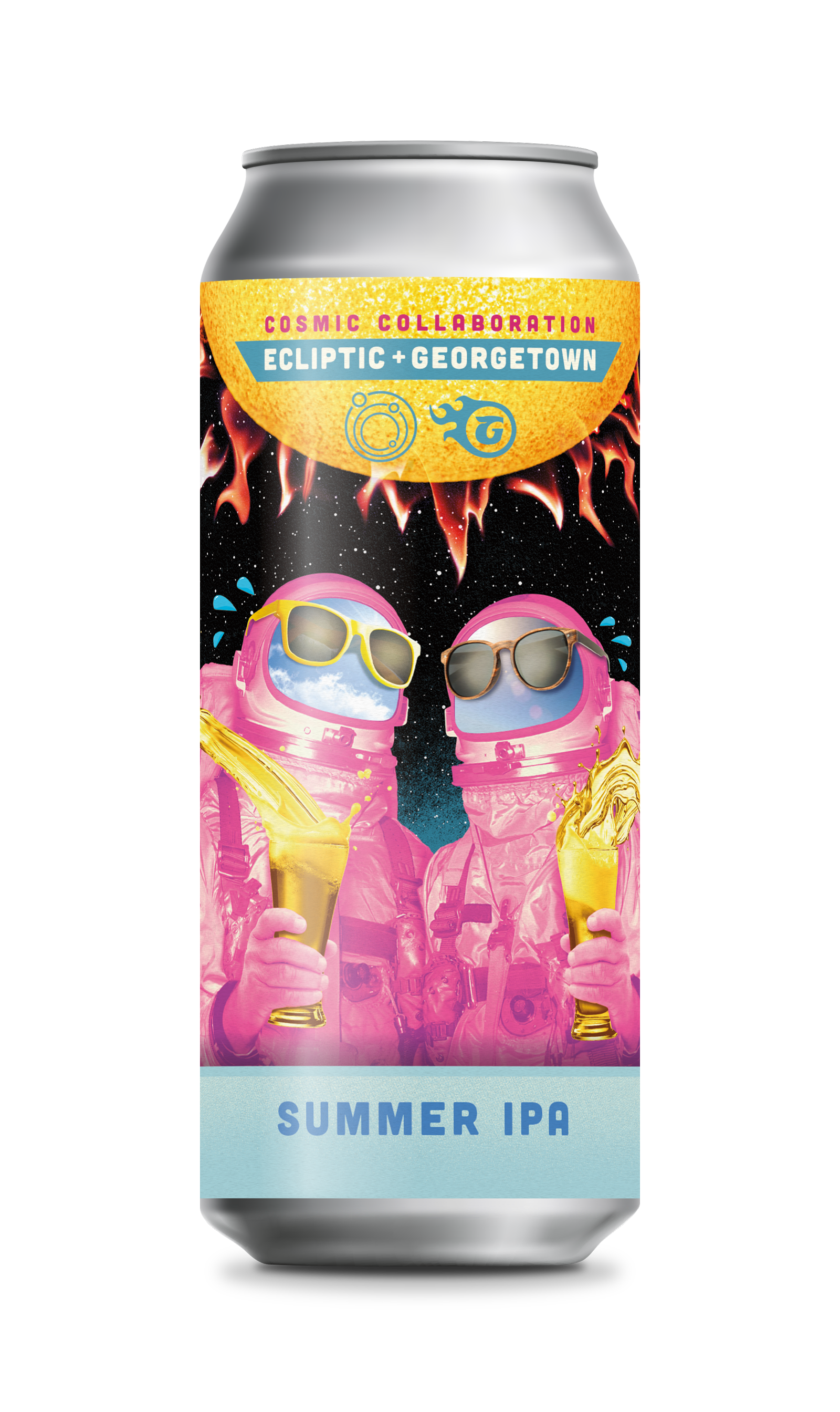 Two legendary brewers have come together to create a new Summer IPA that is part of the Cosmic Collaboration Series. On this release, Ecliptic Brewing is pairing up with Seattle's Georgetown Brewing to release a Cosmic Collaboration Summer IPA. This new Summer IPA will launch on June 15th that features a great label with colors that scream out summertime!
Ecliptic + Georgetown Summer IPA is crafted to be an unfiltered IPA, one that is not full on hazy, but with a subtle bit of cloudiness. Its malt bill features Pale Malt, wheat and oats. Strata hops bring a strawberry punch and citrusy undertones while Idaho 7 hops impart juicy, tropical flavors. A huge dry hop and approachable 5.5% ABV makes this brew crushable for the summer heat that has yet to arrive her in the Pacific Northwest.
"Georgetown was an easy choice for us to partner with," said Ecliptic's Owner and Brewmaster, John Harris, in a statement. "Manny's been brewing great beer with his team for years, including nabbing the Gold Medal in the IPA category at the GABF [Great American Beer Festival]. It's an honor to work with them on an IPA."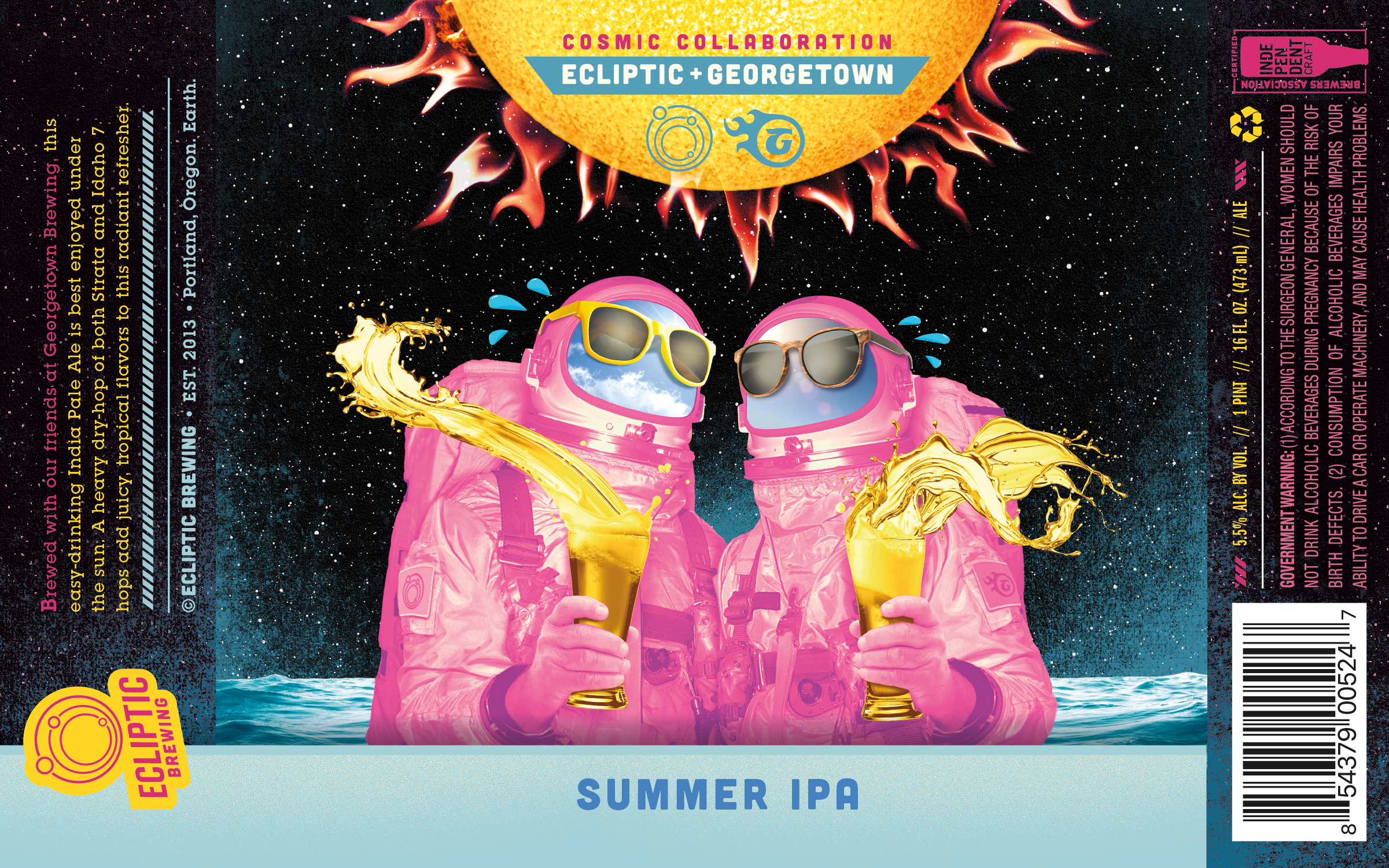 Georgetown Brewing's Founder, Manny Chao, expresses similar sentiment towards Harris, saying, "I grew up in Beaverton (Oregon), and I drank many pints of Hammerhead and Wassail before starting a career in craft beer. It's a huge honor for me to work with brewing legend, John Harris, in crafting a collaboration beer… and he's a good dude! Thank you, Ecliptic Brewing, for working with us. Let's drink!"
Ecliptic + Georgetown Summer IPA will be released in 16oz cans and draft throughout Ecliptic Brewing's distribution network on Wednesday, June 15th. Visit Ecliptic's website for up-to-date details on this release and virtual launch party.