Crux & Backwoods Collaborate on Cheap Entertainment IPA
|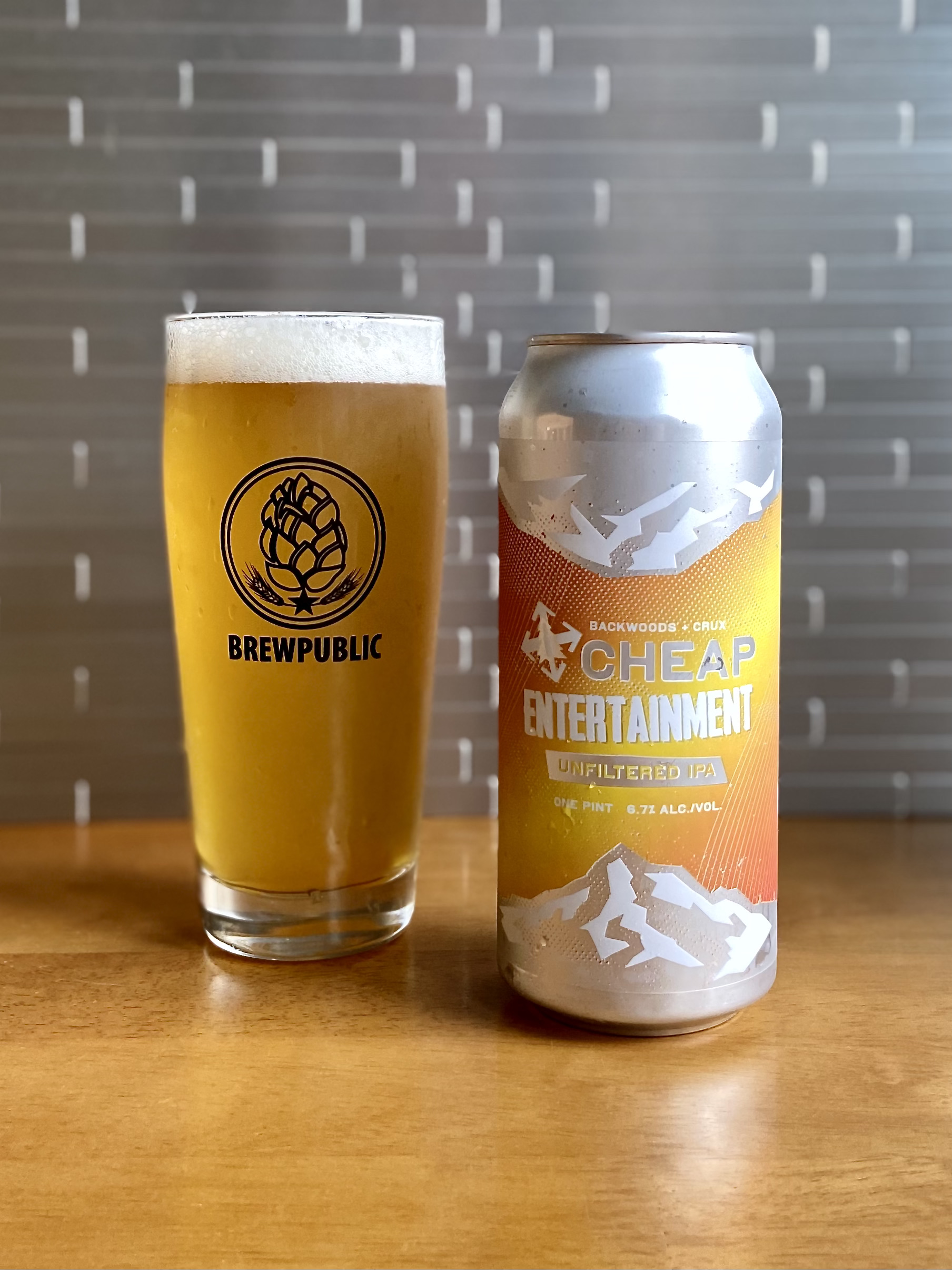 For its latest collaboration, Crux Fermentation Project reached out to their friends three hours north at Backwoods Brewing. After some initial back and forth, the two breweries came up with the idea of brewing an IPA…an actual IPA that reminds one of yore! Brewed at Crux and part of Backwood's Breweries United Collab, the result is a wonderful IPA aptly named Cheap Entertainment Unfiltered IPA.
This collaboration took some time as it was about 12 months in the making. Yes, due to the pandemic it took a bit more time for the two breweries to come together to brew Cheap Entertainment Unfiltered IPA. Thankfully the wait was well worth it as the resulting beer is an exceptional, straight forward IPA.
When Crux and Backwoods converge in Bend to brewing Cheap Entertainment Unfiltered IPA, the two breweries goal was to brew a beer that is all about having fun together. The IPA is unfiltered, just like so many craft IPAs have been since its infancy. Definitely not hazy, just an approachable IPA that is full of tropical flavors that are offset by the classic notes of pine and citrus from the use of Bravo, Mosaic, Amarillo, Simcoe, and Citra Hops. At 6.7% ABV and 55 IBUs, Cheap Entertainment is just that, a no-frills, straightforward, almost classic IPA and worthwhile to seek out!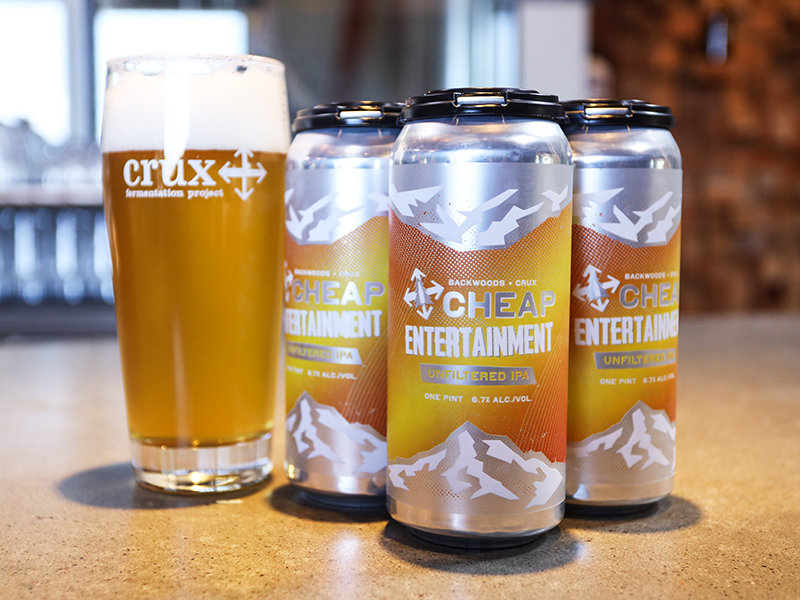 Cheap Entertainment Unfiltered IPA is now available in 4-pack, 16oz cans at Crux Fermentation Project in Bend, OR and Backwoods Brewing in Carson, WA and Portland, OR. The beer will also be distributed in Oregon and Washington.