Crux Fermentation Project Releases 2020 Tough Love Barrel-Aged Imperial Stout
|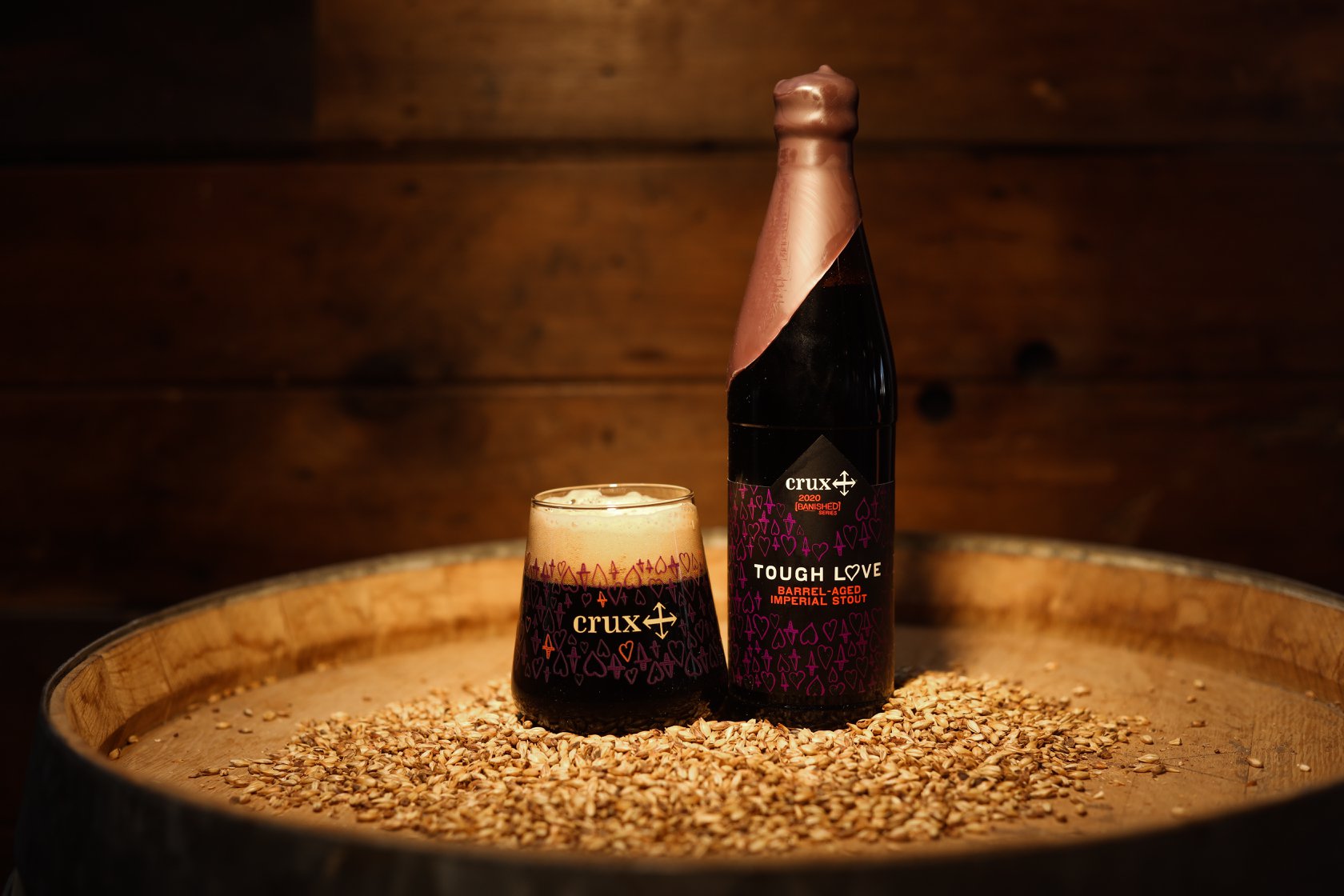 The annual release of Tough Love Barrel-Aged Imperial Stout from Crux Fermentation Project will be a bit different this year. Normally the Bend brewer will pull into Portland for a release party but due to the pandemic at hand, the brewer will host a low-key release this week at its Bend Tasting Room. Bottles of Tough Love should arrive in Portland within a week or so.
Part of the 2020 [BANISHED] Series, Tough Love is now in its eighth year and for this year it will be available in 500mL bottles. The base beer of Tough Love is a traditional Russian Imperial Stout with dark roasted malts, malted rye, and oak-smoked wheat, and then matured in Kentucky Bourbon barrels for nearly one year. The aging process smooths out the edges with hints of dried cherries, vanilla, and chocolate. 2020 Tough Love sits at a whopping 14% ABV and 70 IBUs.
For those of you in the Bend area, Crux Fermentation Project will host the release of Tough Love Barrel-Aged Imperial Stout on Thursday, November 12th beginning at 11:30am. Crux will feature a 4-year vertical of Tough Love along with a special small bite to pair with it. A limited-edition Tough Love glass and a poster will be for sale, as well. Head Brewer, Cam O'Connor will be pouring samples and talking to folks behind the plexiglass from 5-6pm. Plus, Crux's chef has created a pomegranate and vanilla, black forest bacon, and cider cheddar fondue to pair with it all.