Crux Fermentation Project Releases 2022 Tough Love
|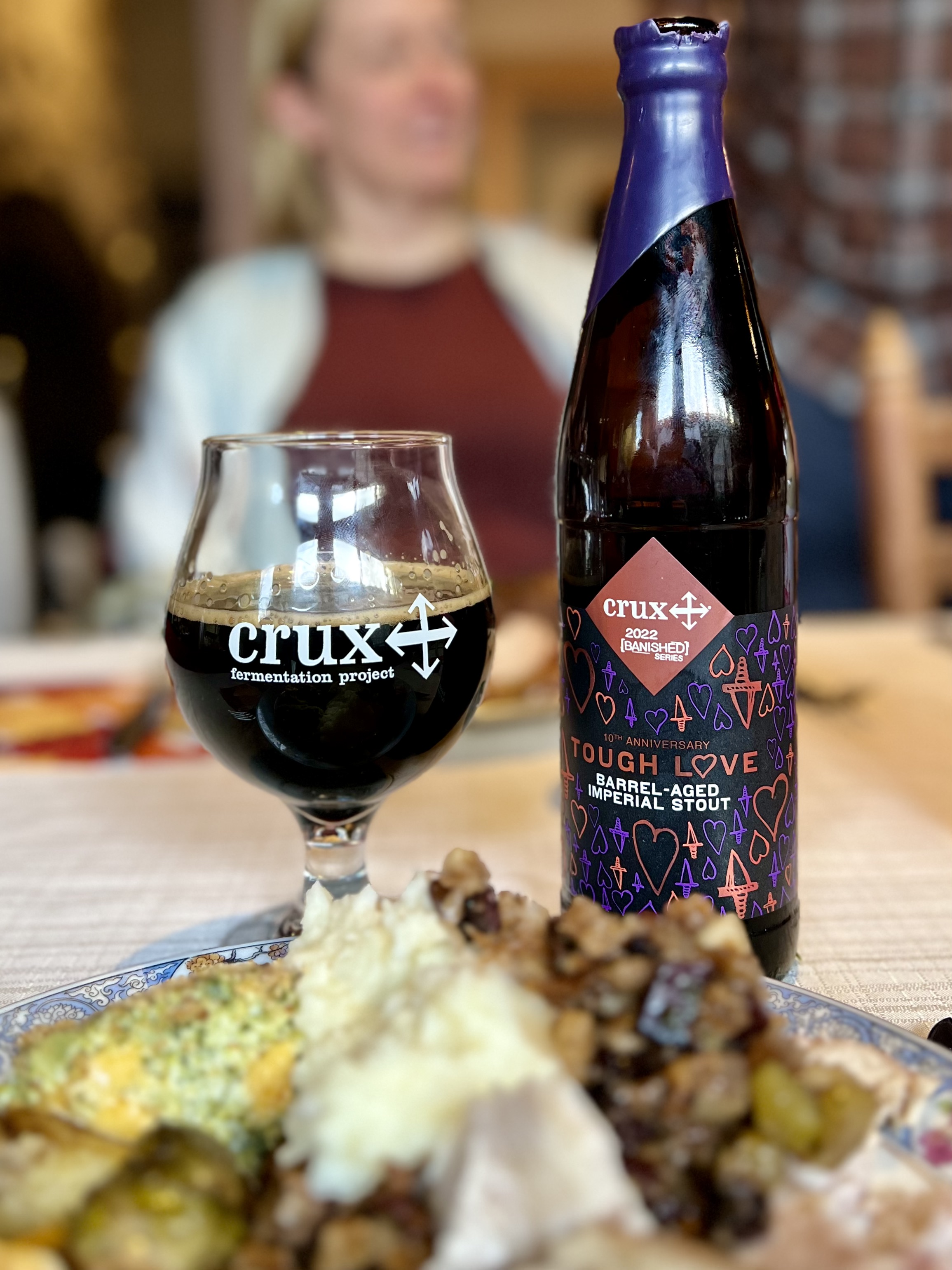 It's the time of year when many breweries release big, bold barrel-aged stouts and Crux Fermentation Project is one of them. The Bend based brewer recently released the 2022 vintage of Tough Love Barrel-Aged Imperial Stout.
This year marks the 10th anniversary of Tough Love that features a new festive label with the same decadent barrel-aged beer you'd expect. Just like other vintages, this year's Tough Love is brewed with Blackstrap Molasses and Brewer's Licorice before being "banished" to select Bourbon Barrels, we then "dry hop" the final blend with Madagascar Vanilla Beans and Wild Cherry Bark. Aged in barrels under controlled conditions for nearly a year, rich overtones of dark roasted malt, oak-smoked wheat and malted rye give way to delicate notes of velvety chocolate, vanilla, and dried cherries.
Reminiscing about the first time he brewed Tough Love, Crux Co-Founder, Larry Sidor, encourages everyone to "Follow their passion and the reward will be worth the effort! Enjoy 10 years of passion."
2022 Tough Love is now available in wax-dipped 500mL bottles and can be found throughout Oregon and Washington.