Crux Fermentation Project Releases Bubble Wrap Hazy IPA, Battlestar IPA and Gypsy Coolship No.2
|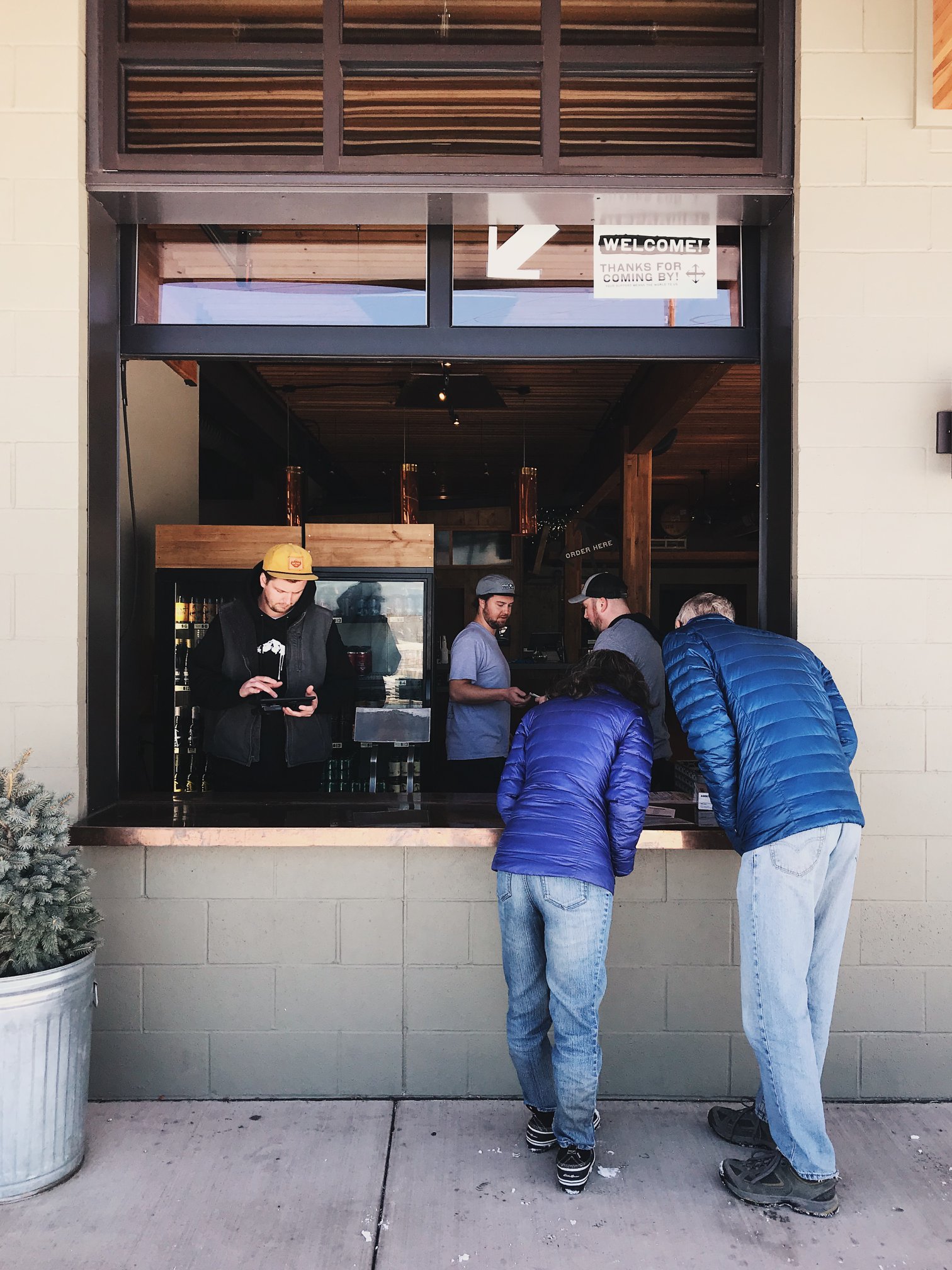 Just as many other breweries have adjusted its business model during the current Novel Coronavirus/COVID-19 pandemic, Crux Fermentation Project in Bend, Oregon has as well. This brewer continues to release packaged beer that will make its way into distribution and this includes two new beer releases that will see its way to market and one that will be a brewery only release in the coming weeks. Look for Bubble Wrap Hazy IPA and Battlestar IPA currently in cans throughout Oregon and Washington and Gypsy Coolship No.2 available only at the brewery beginning on April 3rd.
Since all restaurants and breweries had to shut down for onsite consumption over one week ago, Crux has adjusted its on-premise business model to fully offer its beer and food menu on a to-go carryout model. Crux is now open daily from 11:00am – 7:00pm with both food and beer orders to go. You can also order online and have both your beer and food ready for pickup when you arrive.
Crux is offering discounted growler fills, keg sales and more. Its best to check the brewery's social media channels to see what the brewery is currently offering at its new and hopefully temporary pick up window.
We're thankful for everyone's support as we continue to forge ahead with the release of a few new beers. Here's to some liquid enjoyment during these uncertain times. Stay Strong, Stay Safe! – Crux Fermentation Project
Here are additional details on the Bubble Wrap Hazy IPA, Battlestar IPA, and Gypsy Coolship No. 2 releases.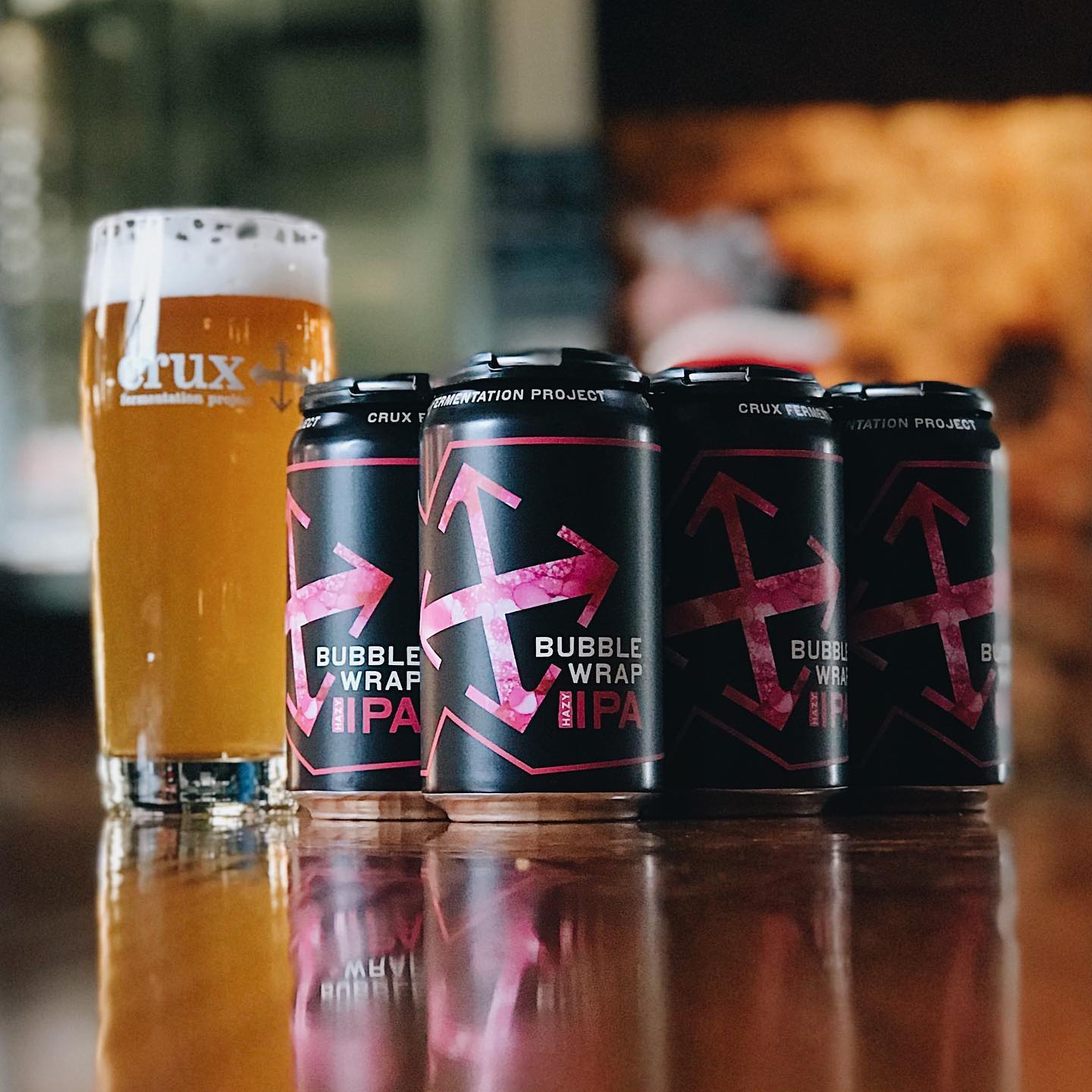 Bubble Wrap Hazy IPA
The best selling beer at our tasting room for the past 12+ months is finally available all year long in six-pack cans for your everyday enjoyment. And in case you haven't had the pleasure of drinking Bubble Wrap yet, know that it's dangerously delicious with a balanced body of flaked oats and wheat accompanied by a whole lot of Citra, Mosaic, and Galaxy hops popping with juicy, tropical flavors. (6.2% ABV / 30 IBUs)
Six-packs have already hit the shelves at grocery stores throughout Oregon & Washington.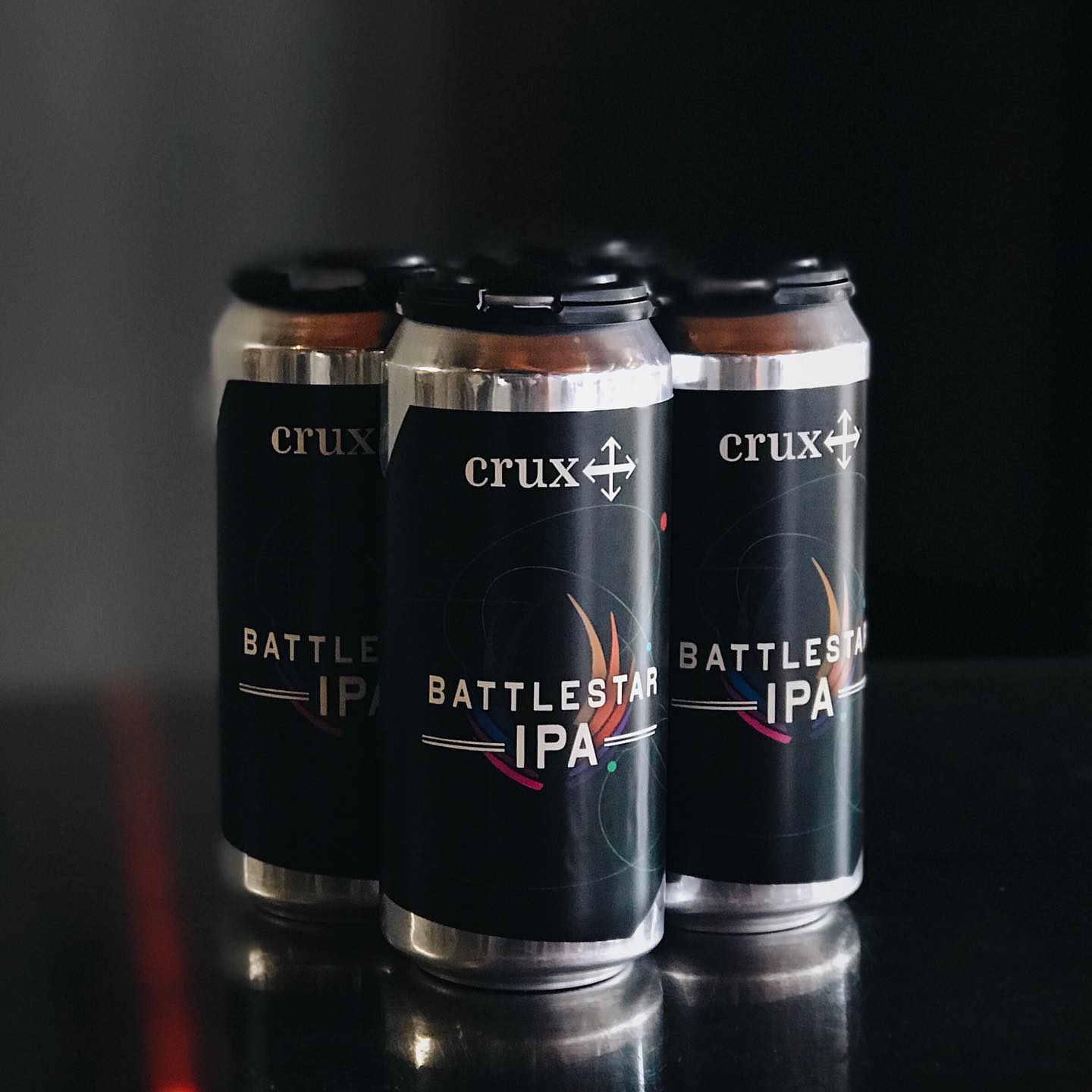 Battlestar IPA
Our boundless pursuit of the perfect IPA took us halfway around the globe before sending us straight out of the solar system in search of a supreme balance of hops, malt, and inspiration. Dry-hopped with Galaxy and Mosaic hops, this galactic india pale ale delivers intense tropical and citrusy flavors suitable for faster-than-light travel, casual projection, or just kicking back with friends here on Earth. (7.8% ABV / 65 IBUs)
The first release in this year's seasonal 16oz can series is currently available at our tasting room and hits Oregon & Washington stores in full force next week!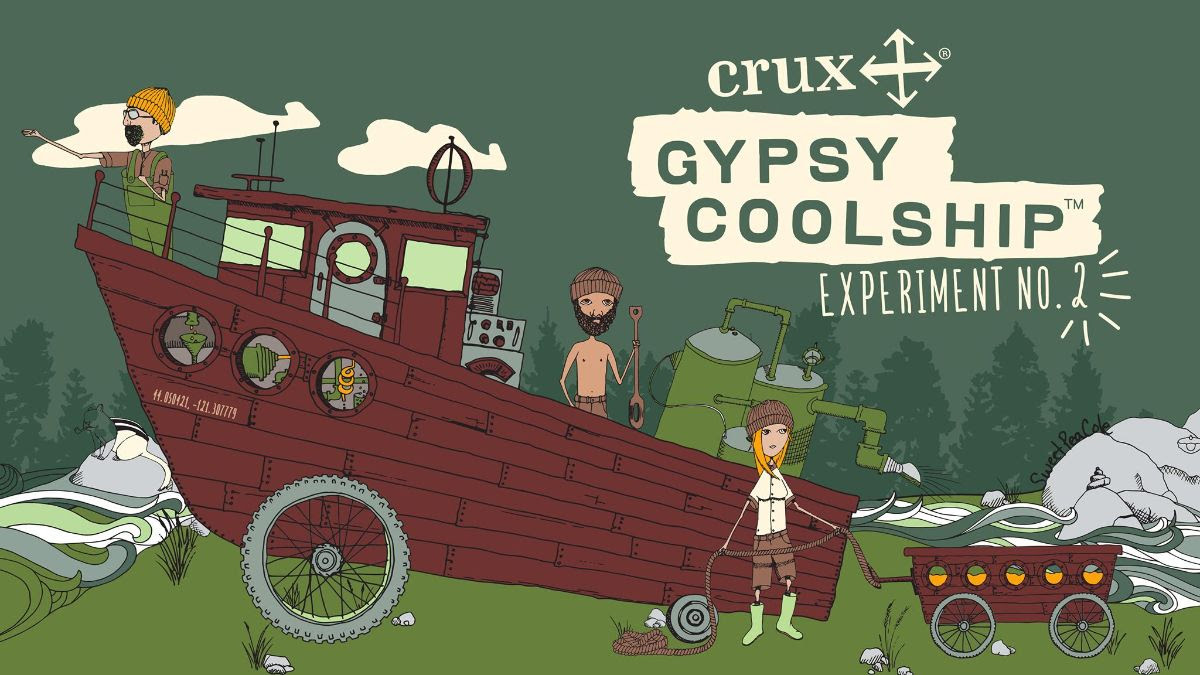 Gypsy Coolship No. 2
We're setting sail for wherever the wind takes us with this nomadic series of spontaneous fermentation beers – brewed on the road and in the open air, embracing all the funk Mother Nature has to offer.
Brewed in partnership with the Deschutes Land Trust, this second coolship experiment is dry, floral, and slightly funky thanks to a night spent beneath the pines of the Metolius Preserve, "dry-hopped" with fir tips, flowers, and other fun forest flavors.  (7.5% ABV / 10 IBUs)
For every bottle sold, we'll donate one dollar to the Deschutes Land Trust to help them in their mission to conserve land for wildlife, scenic views, and our local communities. To see the coolship out in the wild, click here.
Just 40 cases of 750ml bottles were produced and will only be available at our tasting room (and online) starting April 3rd.