Crux Fermentation Project Releases NØ MØ Non-Alcoholic IPA
|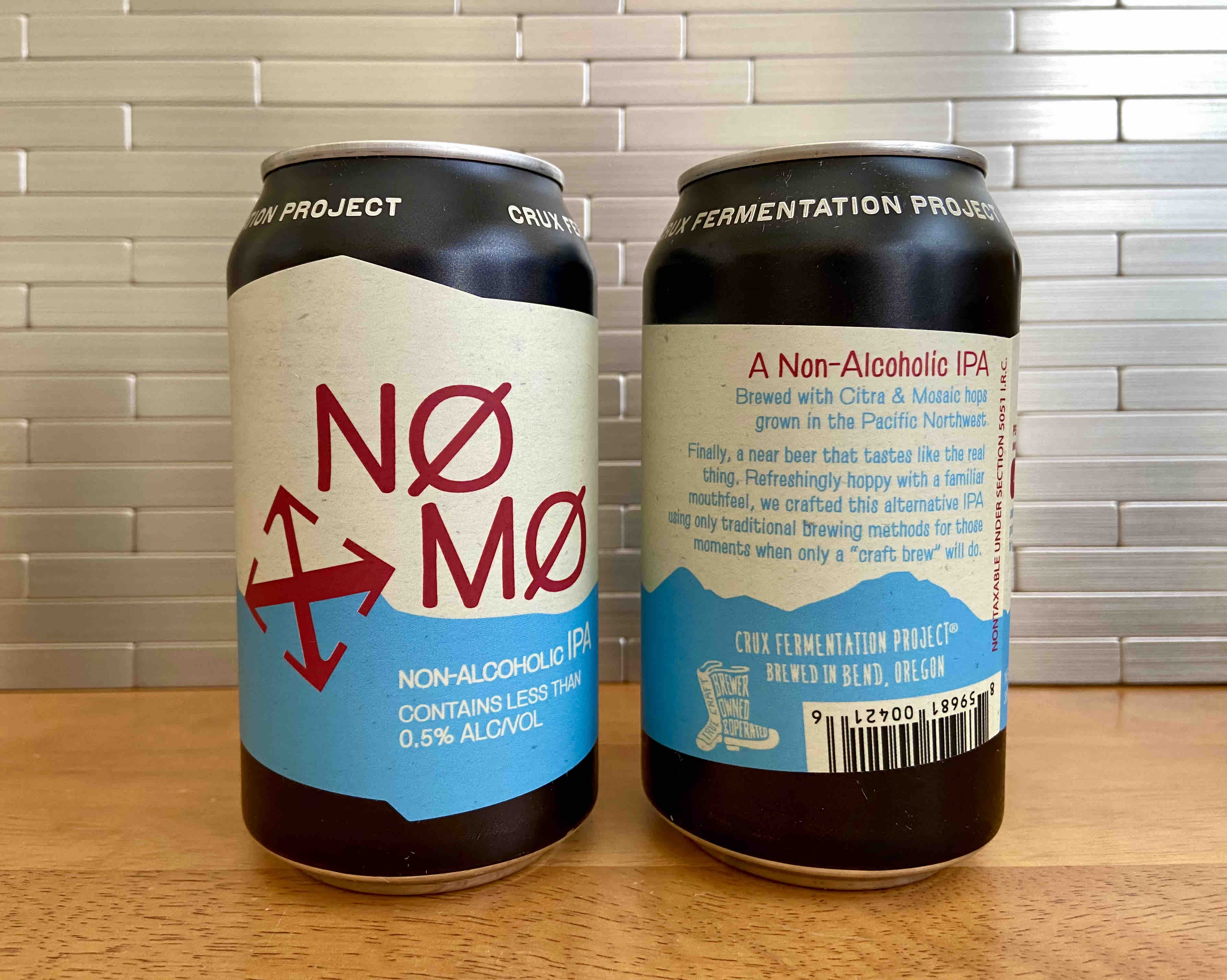 With so many Non-Alcoholic beer choices out in the market place it can be a bit confusing on which ones are the better made versions. We have been meandering our way through many offerings this year and the latest to hit the local market is rather impressive!
After a few trial runs, Crux Fermentation Project has officially released NØ MØ Non-Alcoholic IPA in 12oz cans and on draft. This is the perfect option for those looking at cutting back their alcohol intake, reducing their calories consumed or pairs nicely with a lunch during the work day.
NØ MØ Non-Alcoholic IPA is brewed like a regular IPA using Citra and Mosaic hops and does contain 0.5% ABV, 35 IBUs, 40 calories (but will be lowered to 30 calories in the future), and 11g of carbs. It's hop forward with a fair amount of body and mouthfeel, especially for a NA beer, so it feels extremely close to drinking the real thing.
The packaging for NØ MØ Non-Alcoholic IPA is on point. The name is a take on Crux's popular Gimmie Mo IPA. Very clever! Plus, it has a slight nod to NA beers from a few decades ago with the mention of "Near Beer" on the label.
Developing a NA beer is not an easy task. Then to make one that's as refreshing as NØ MØ Non-Alcoholic IPA is even that much more impressive.
"It was developed from the ground up," wrote Larry Sidor, Founder and Brewmaster at Crux Fermentation Project, in an email to BREWPUBLIC. "Meaning it was a formulation that was specifically built to be an NA. In the past, I made NA from an existing beer stream. This has never worked for me, so I took a complete 180."
Sidor worked with Cam O'Connor, Crux's Head Brewer, on this NA beer. "Cam and I did a lot of brainstorming to develop it. Alcohol is a significant ingredient in beer and it adds a lot of flavor via fermentation and acting as a solvent. Without it, brewing an NA beer has to consider these contributions. Most of the NA beer on the market has simply had the alcohol removed. This is not our approach."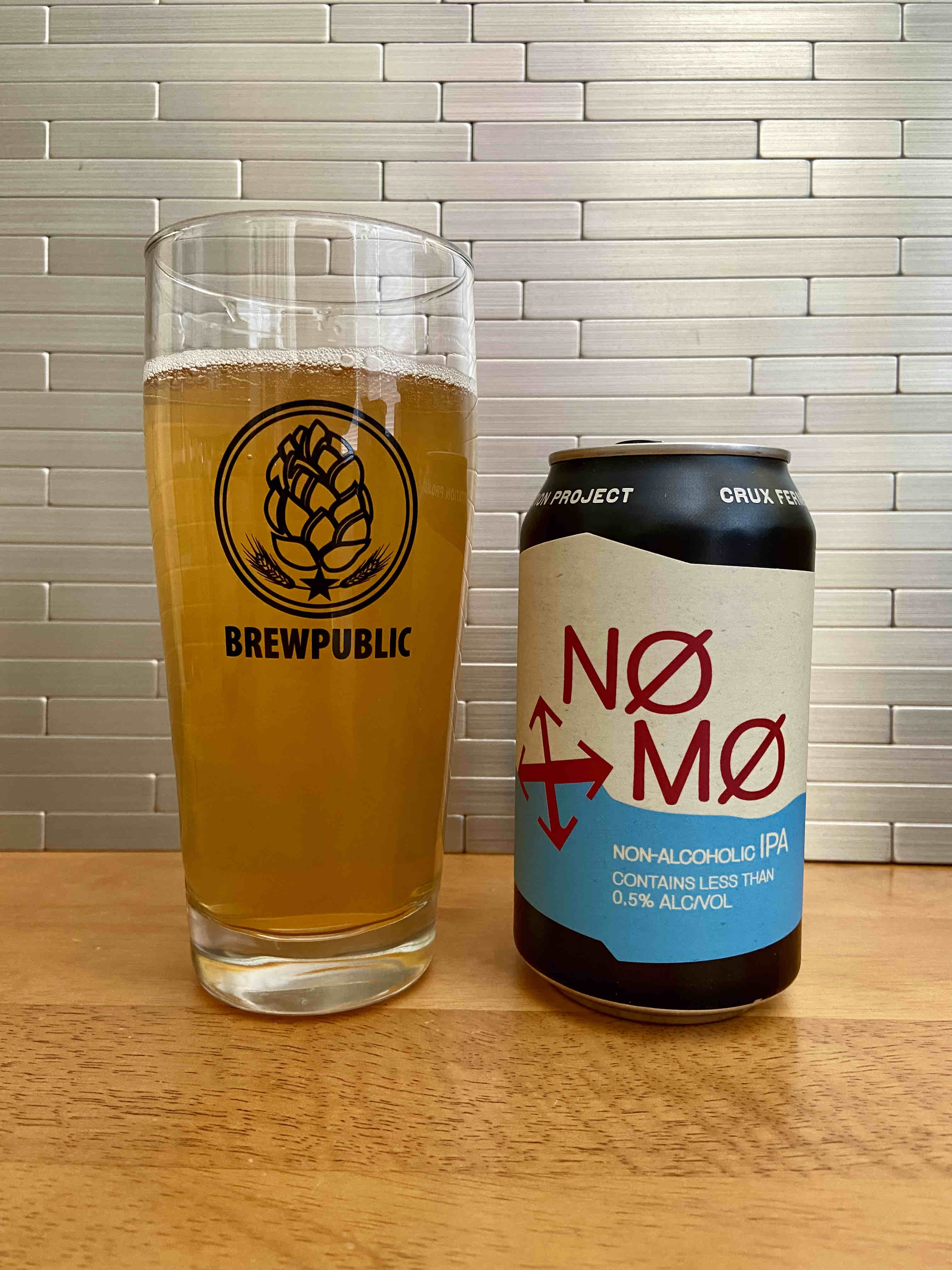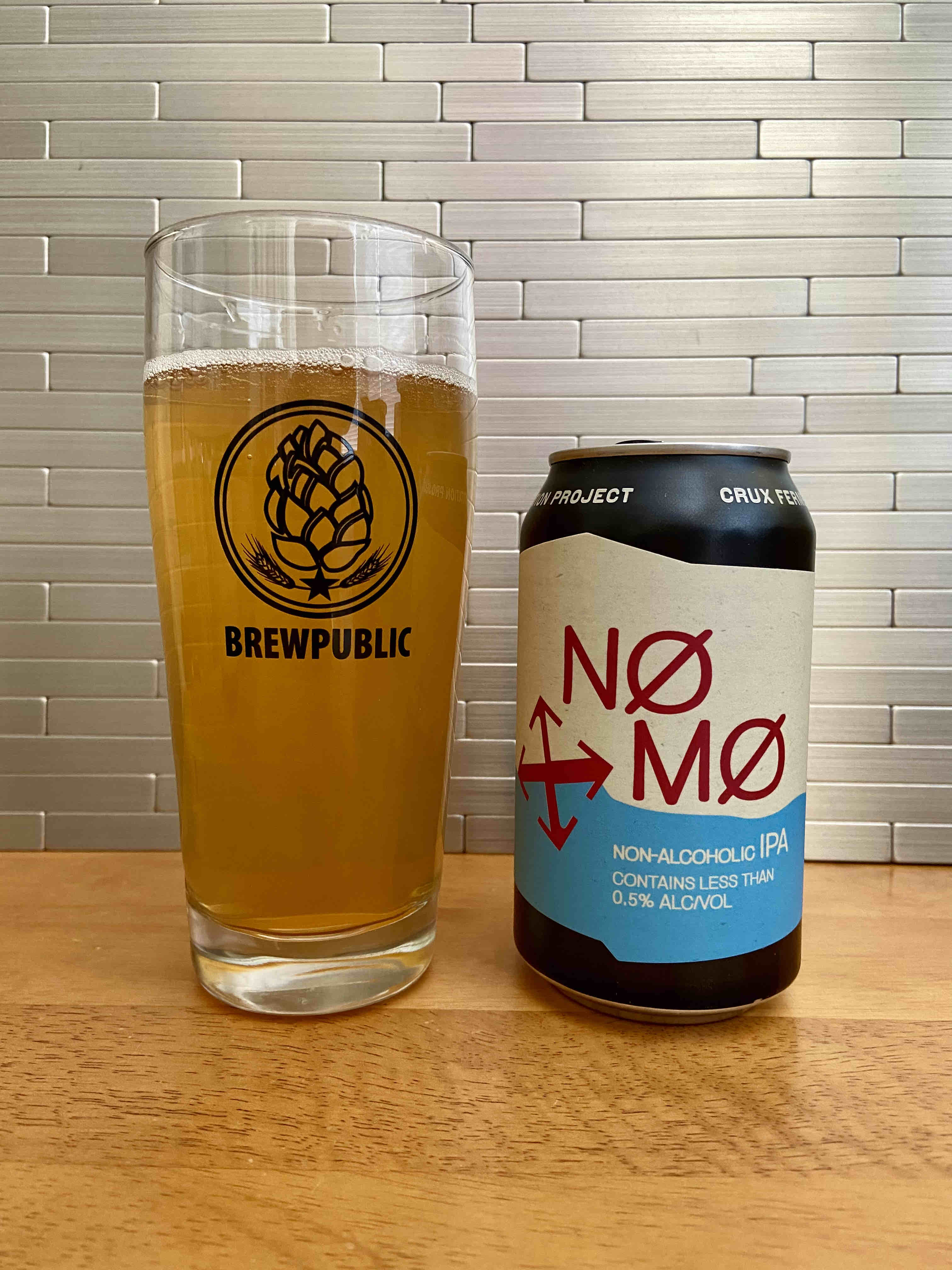 Prior to brewing in Bend, Oregon for Deschutes Brewery and now at his own spot at Crux Fermentation Project, Sidor spent over two decades honing his brewing skills at Olympia Brewing in Tumwater, WA. During his time there he brewed his share of NA beer, but we learn that he is not very proud of the NA beer that he did brew there.
"Yes, and forgive me for that," wrote Sidor. "I made millions of gallons of NA that I'm ashamed of. Most were what I would call "scorched tomato juice" or "worty". The knowledge that I had from my formative years of NA beer brewing was key to making NO MO. Meaning, all of the production and trials I did at Oly with vacuum distillation, membrane separation, arrested fermentation, spinning cone distillation and such were all non-starters for brewing NO MO."
To correct his mistakes from his early days of brewing NA beer in Tumwater, Sidor and O'Connor brewed a few various batches of NA beer before coming up with the one that is now packaged in cans. 
"It was our third batch," stated Sidor. "The first two were very close to our target. The issues have been brewhouse operations plus malt and hop presentation in the final product."
Both Sidor and O'Connor, along with their brew team succeeded in brewing a NA beer that is both full of flavor and one that you may just want to crack a second one open. Plus, it's low in calories that will allow for throwing back a few in one session. Especially for those counting their calorie intake. When the next batch comes out in June, the calorie count will be lowered to 30 calories, which is on the low side for NA beer.
"The goal was to produce a NA beer that you want to drink, not one you felt you needed to drink," stated Sidor.
Six-packs of NØ MØ Non-Alcoholic IPA will be available to purchase at Crux's tasting room and online for residents of OR, WA, CA, AZ, and NV only. NØ MØ is also available on draft at the TopWire Hop Project in Woodburn, OR and will be rolling out to other places soon. Then cans and draft will hit distribution in Oregon and Washington in June.
Crux has also released Lawn Party, its 2021 Summer Seasonal. This beer was originally released and canned a few years back and it now makes its return for the summer of 2021.
Lawn Party is a hoppy Golden Ale that's crisp and refreshing with hints of pine, citrus, and melon from Strata and Centennial hops, perfect for a warm, summer day. At an easy drinking 5% ABV and 30 IBUs, Lawn Party will be around through August 2021.