Crux Fermentation Project Releases Raspberry Fingers and Pre-Pro Lager in 16oz Cans
|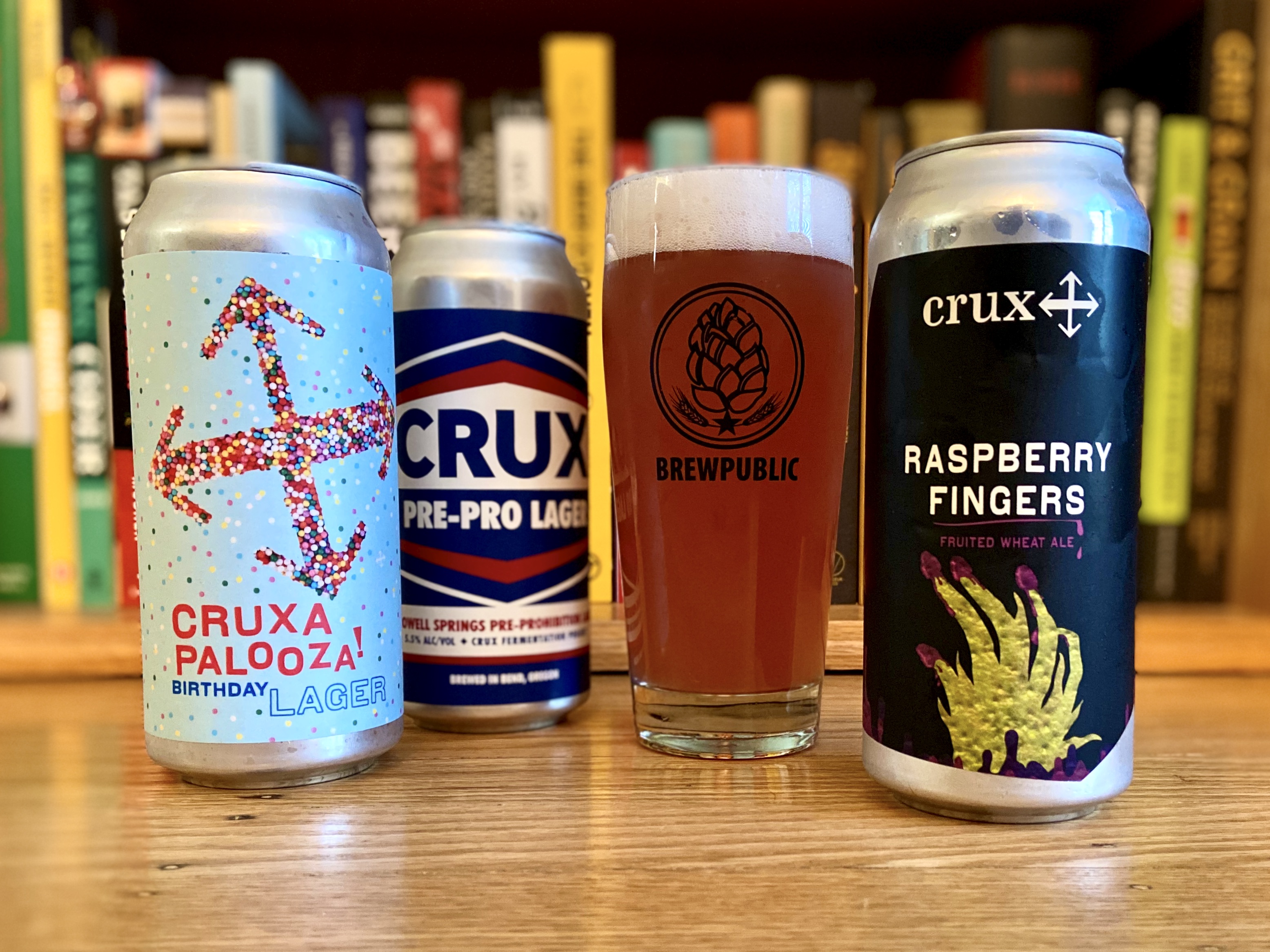 Bend, Oregon's Crux Fermentation Project has a couple additions hitting the marketplace in 4-pack 16oz cans with the newly released Raspberry Fingers alongside the popular draft offering, Pre-Pro Lager.
What began as a draft offering at Crux in Bend, Raspberry Fingers has recently been canned in a limited run of only 230 cases. With a base beer of a sessionable, traditional American Wheat Ale, the brewers added raspberries and something unique, Buddha's Hand. This citrus fruit that has finger looking appendages is found in Southeast Asia and is mainly used for zesting that provides citrus like qualities.
We believe that this Raspberry Fingers is the first beer that we've had that has incorporated the use of Buddha's Hand and this fruit shines through with flavors that complement the use of raspberries. Raspberry Fingers is lighter in alcohol at only 4.1% but holds up well in its body by using flaked oats. The beer is full of flavor with a bit of tartness that is a perfect summer beer when you're looking to throw back a few.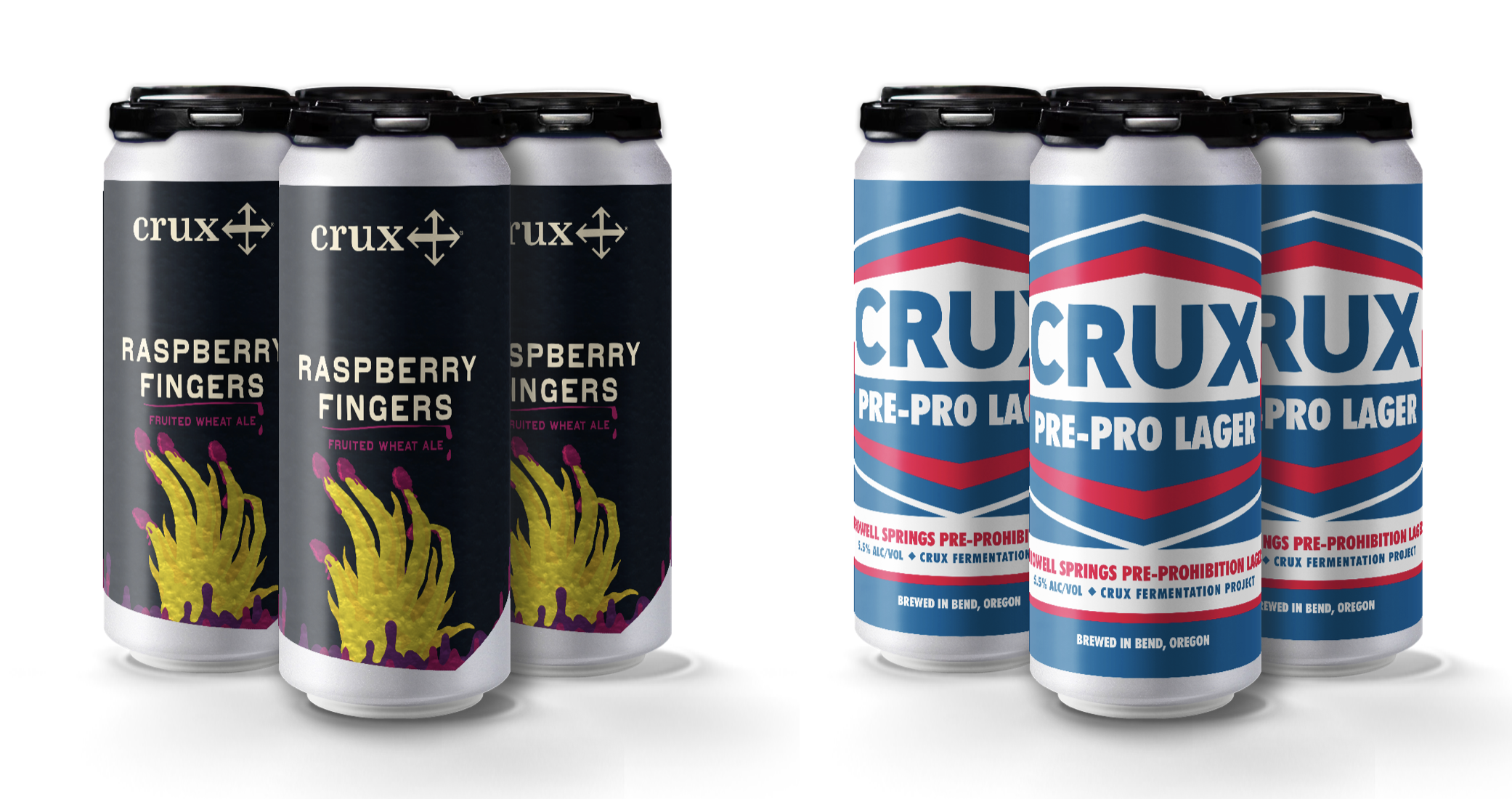 One of our favorite lagers to seek out while visiting Bend is Pre-Pro Lager from Crux. Normally this beer is only available on draft. However, the brewery recently did a canning of this fan favorite. Larry Sidor, Co-Founder/Brewmaster, at Crux may know a thing or two about brewing a beer that is steeped in American heritage as he cut his teeth in this beer style while brewing at Olympia Brewing in Tumwater, Washington.
Pre-Pro Lager brings back an old recipe that would have been brewed nearly one century ago. With its use of 15% corn, 35% 6 row barley, and 50% 2 row barley, it brings an easy drinking, smooth American Lager to your palate with no rough edges. We suggest pairing this 5.5% ABV lager with your cookout or next to your favorite whiskey.
Look for both Raspberry Fingers and Pre-Pro Lager in 16oz cans in limited supply in Central Oregon and the Portland metro area.