Crux Fresh Fermentation Project Releases Sabro Hazy Fresh Hop IPA
|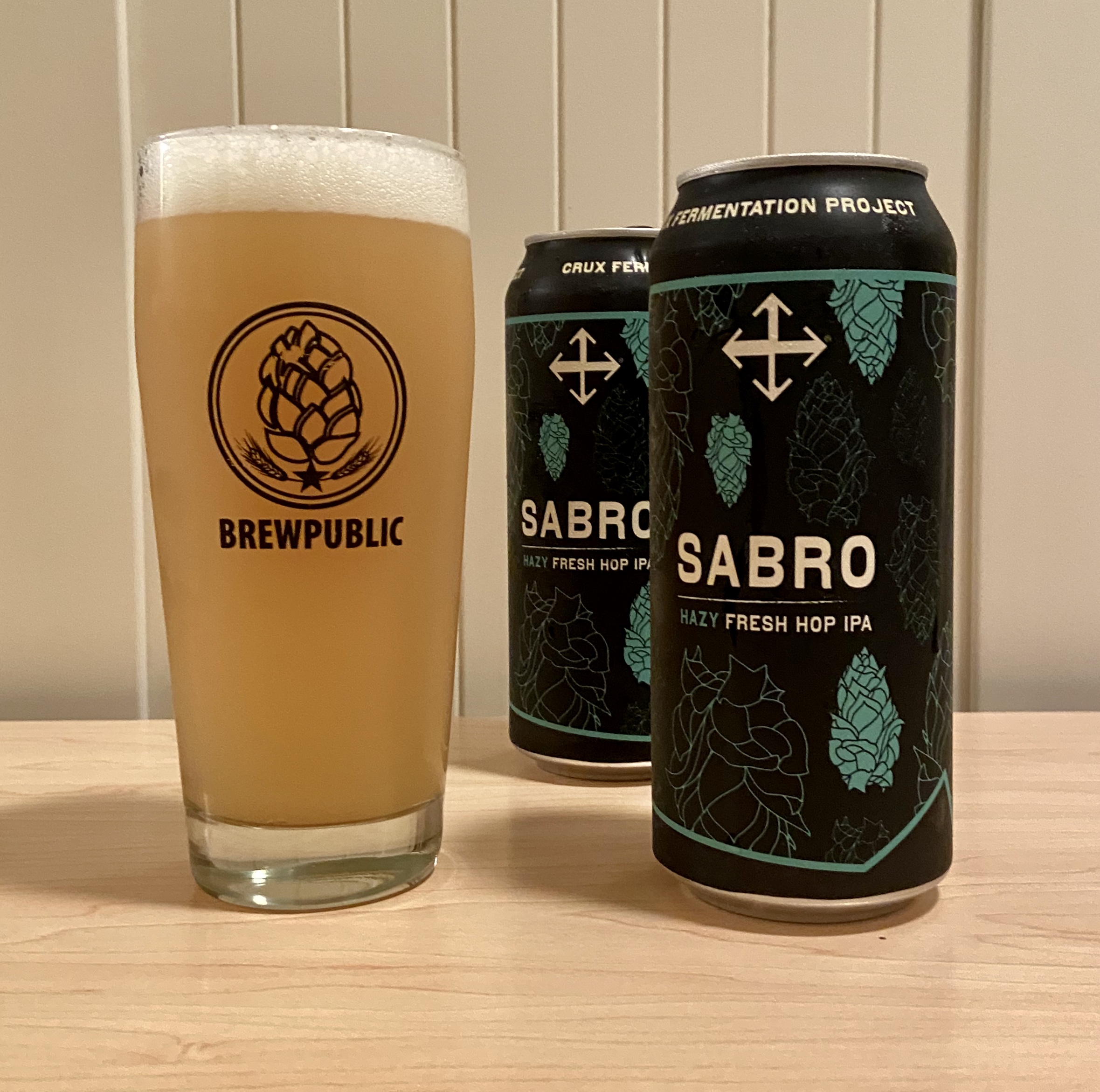 On the heels of Pert Near Fresh Hop IPA, Crux Fermentation Project has released its second canned fresh hop beer from the 2020 hop harvest. In developing the recipe for Sabro Hazy Fresh Hop IPA, the Bend brewer traveled across the Cascades to Woodburn to pick up freshly harvested Sabro hops from Coleman Agriculture to use in this new Hazy IPA.
Sabro Hazy Fresh Hop IPA pours a full turbid haze. The freewheeling use of fresh Sabro hops, ones that are native to the mountains of New Mexico, brings forth plentiful juicy, tropical flavors that include subtle notes of coconut. The brewers also snuck in some Strata hops as both were used in the hop back during the brewing process. This freshie will certainly impress fans of New England inspired IPAs! Sabro Hazy Fresh Hop IPA sits at 6.5% ABV and 45 IBUs.
Look for Sabro Hazy Fresh Hop IPA throughout Oregon, Washington, and Southern Idaho in 16oz cans. Don't delay as this fresh hop beer is very limited.