Culmination Brewing & Modern Times Beer Get Patriotic on Freedom Lager
|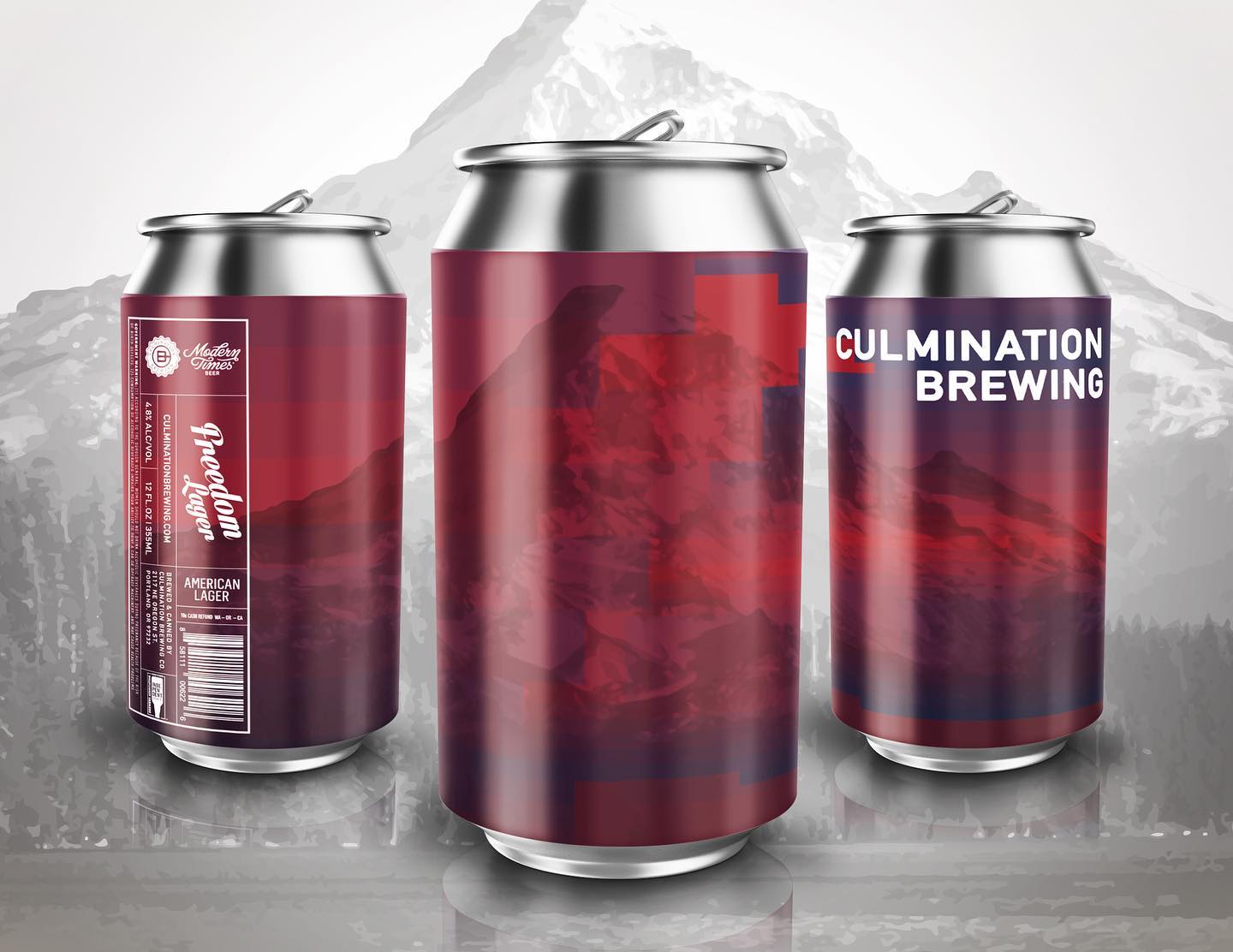 We've had Freedom Fries and Freedom Toast, now Culmination Brewing is getting all patriotic with its latest beer release, Freedom Lager. Brewed in collaboration with Modern Times Beer, Freedom Lager will make its debut today, Friday, June 28th at Culmination Brewing just in time for the upcoming birthday of 'Merica!
Freedom Lager debuted last September as Culmination Brewing's first collaboration with Modern Times Beer in Portland. That version used a grist of 33% corn. For the latest version of Freedom Lager, this American Light Adjunct Lager was brewed using 15% rice at a high gravity. Then during post fermentation the brewery blended the beer with deaerated sterile water to dilute the ABV down to 4.8%. This is a similar technique that the larger breweries such as MillerCoors or Anheuser-Busch use when it brews its Lagers. And to brew this style of beer, the two breweries wanted to emulate this process as much as possible in brewing Freedom Lager.
The result is a hay colored beer that's highlighted by its sweet rice character featuring notes of hay, lemongrass, and soft citrus. According to Culmination, Freedom Lager is incredibly refreshing and crisp as it is the perfect beer to kick-start the summer.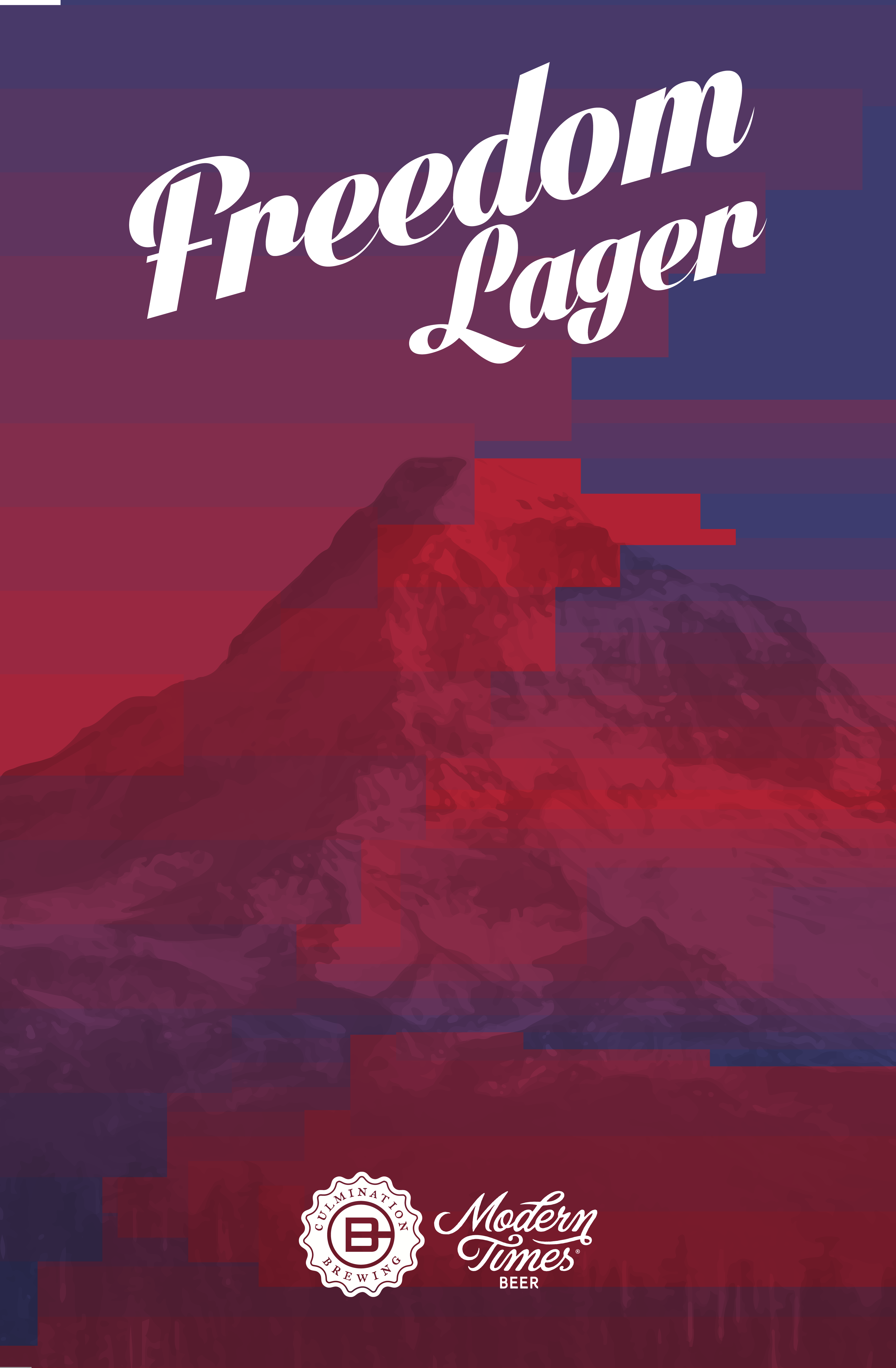 Freedom Lager will be available beginning today in 6-packs ($10) and 18-packs ($24), perfect for any of your 4th of July activities!