Deschutes Brewery and Bee Local Collaborate On Honey Nut Beerio
|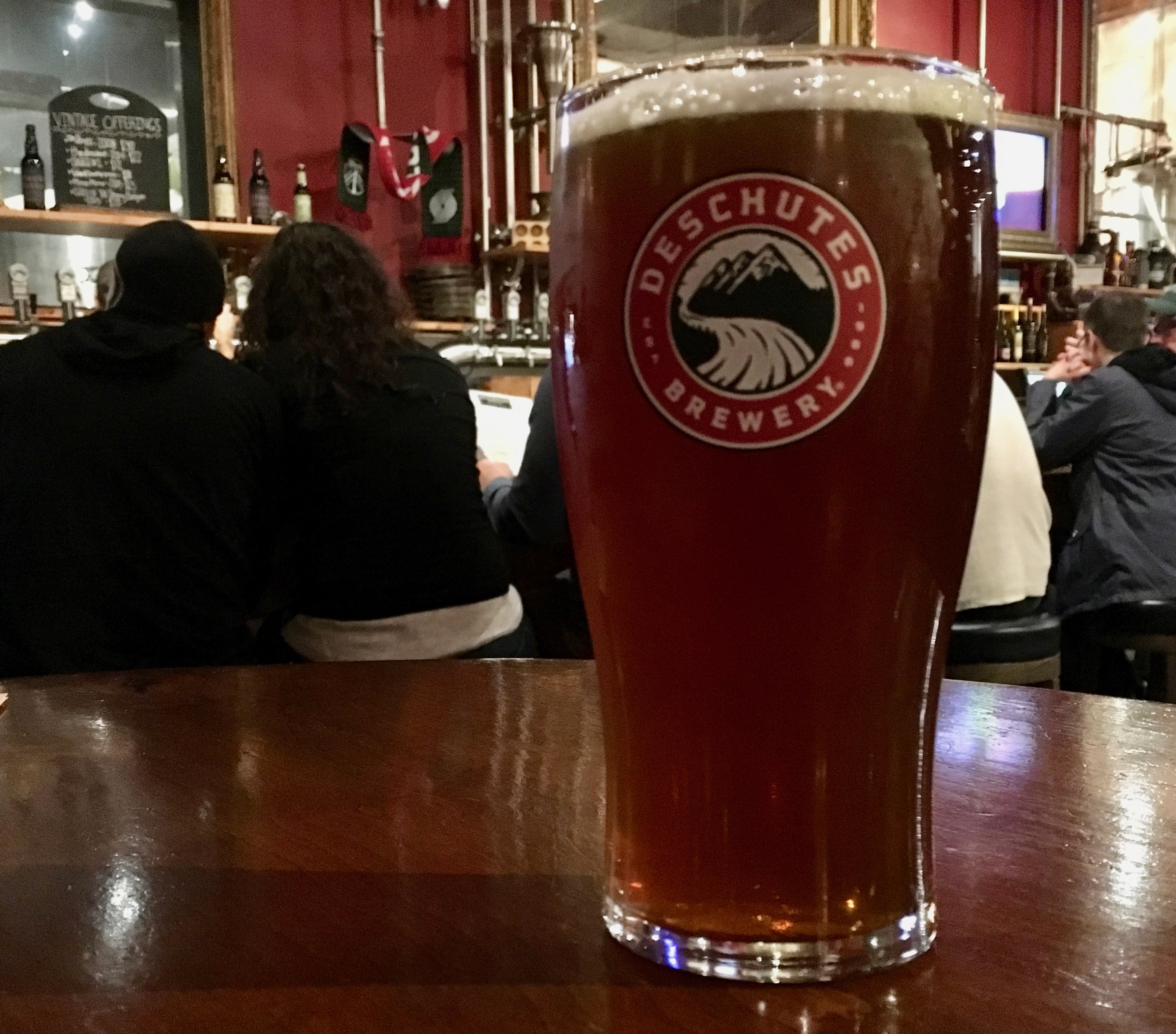 When thinking about a nut brown ale, the first two that come to mind is Samuel Smith's Nut Brown Ale and Newcastle Brown Ale. By today's standards not an exciting beer style for the evolving craft beer market. However there are times that revisiting a style is worth your time and effort. Deschutes Brewery has partnered with Portland based Bee Local and collaborated on a new nut brown ale, Honey Nut Beerio, yes a clever name honoring a well known cereal.
Bee Local traveled to Central Oregon to help Deschutes Brewery establish some beehives. The hives found a great location to flourish that also happens to be the home of Deschutes Brewery brewmaster Veronica Vega. Once enough honey was collected Deschutes brewed a nut brown ale that incorporated this honey at its brewing in its Bend Public House.
The concept of fermenting a beverage with honey has been well documented as being one of the first ways that alcohol was produced. From teaming up with Bee Local, Deschutes Brewery was able to learn from Bee Local on continuing both companies vision on sustainability. Bee Local strongly supports sustainable beekeeping via education and outreach, and it harvests and sources sustainably produced honey from across the United States. Prior to this beer collaboration, Deschutes Brewery's Public Houses used Bee Local honey in its dishes and now in a beer.
Honey Nut Beerio is a nut brown ale brewed with honey raised in Central Oregon. The beer offers a light amber appearance that with a rich malt mouthfeel that is balanced by the hops and locally sourced honey. Honey Nut Beerio is a perfect beer for the fall months and will pair well with some hearty dishes as the weather turns dark and damp. At 5.4% ABV and 38 IBUs, Honey Nut Beerio is a beer that will appeal to beer drinkers both old and new.
Honey Nut Beerio is available on draft at the Bend and Portland Public Houses, Lardo and Irving Street Kitchen for a limited time.