Deschutes Brewery Launches Tropical Fresh IPA
|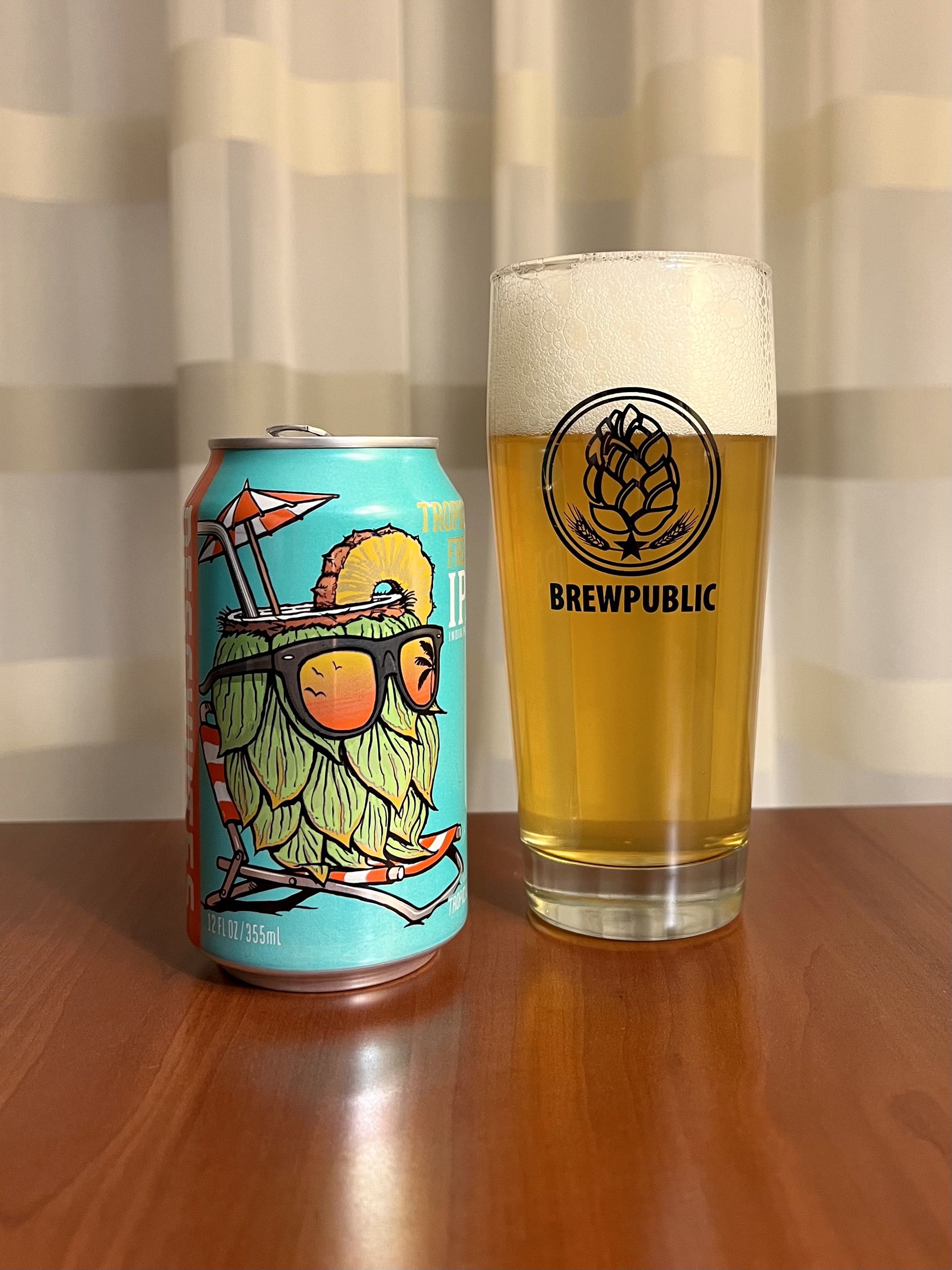 Bend, Oregon's Deschutes Brewery has expanded its Fresh Family with the recent addition of Tropical Fresh IPA. This new IPA is rolling out in the Pacific Northwest with the rest of the brewery's distribution footprint in March 2023.
The Fresh Family product line debuted in 2013 with the launch of Fresh Squeezed IPA as part of Deschutes' Bond Series. Since then, the Fresh Family has expanded to include Fresh Haze IPA, Squeezy Rider West Coast IPA, Lil' Squeezy Juicy Pale, Royal Fresh Imperial IPA, Hazetron Imperial Hazy IPA, and Farmstand Fresh Mango IPA, in addition to the previously mentioned Fresh Squeezed IPA.
Now Tropical Fresh IPA joins the Fresh Family in a gradual rollout across America. This new IPA is brewed with a malt bill of 2-Row Pale and Unmaltted Wheat and a hop bill of Mosaic, Simcoe, Strata, and Experimental 586 Hops. It sits at 6.5% ABV and 50 IBUs.
Tropical Fresh IPA pours a slight haze deep straw color with a frothy white head. It's much more filtered than we expected which made for a more positive drinking experience. The nose is full of tropical fruits such as citrus and pineapple with a tad bit of mango. These aromas carry over into the beer's flavor profile. The use of these tropical hops proved to be a delight on this beer!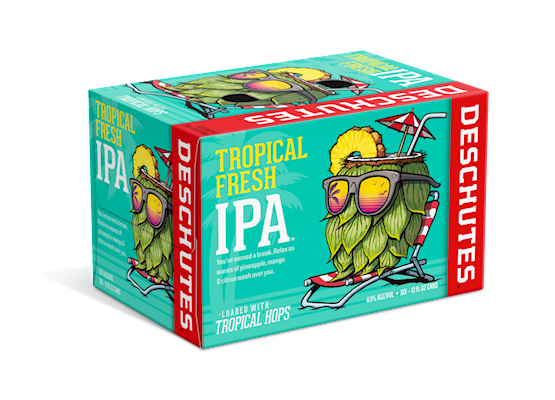 Tropical Fresh IPA is available year-round in 6-pack, 12oz cans and on draft. It is currently available in Kroger stores in Oregon, Washington, and Idaho along with Safeway stores in the Portland area. It'll hit all other markets that Deschutes Brewery is sold in beginning in March 2023. To locate Tropical Fresh IPA, use the Deschutes Brewery Beer Finder.