Deschutes Brewery Releases Fresh Squeezed Old Fashioned, Planète Plum, Home at Port, and The Ages 2020
|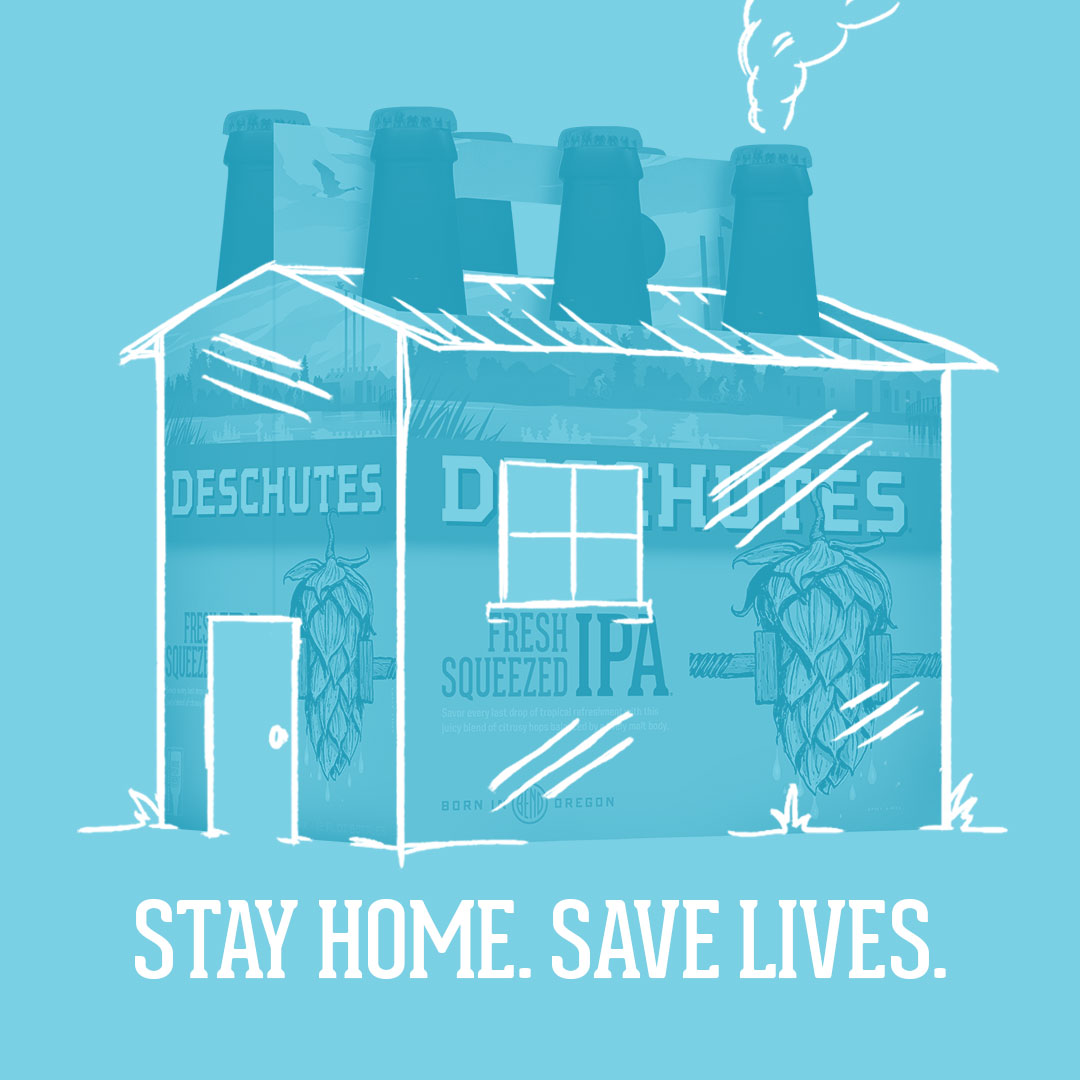 Even during its multiple pubs' temporary closures due to the COVID-19 pandemic, Deschutes Brewery continues to release new beers. The Bend, Oregon based brewer is set to release Fresh Squeezed Old Fashioned, Planète Plum, Home at Port, and The Ages 2020.
Deschutes Brewery beers are now available through its online store to customers based in Oregon. Deschutes' legacy brews along with new and vintage Reserve beers are available to ship directly to Oregon homes.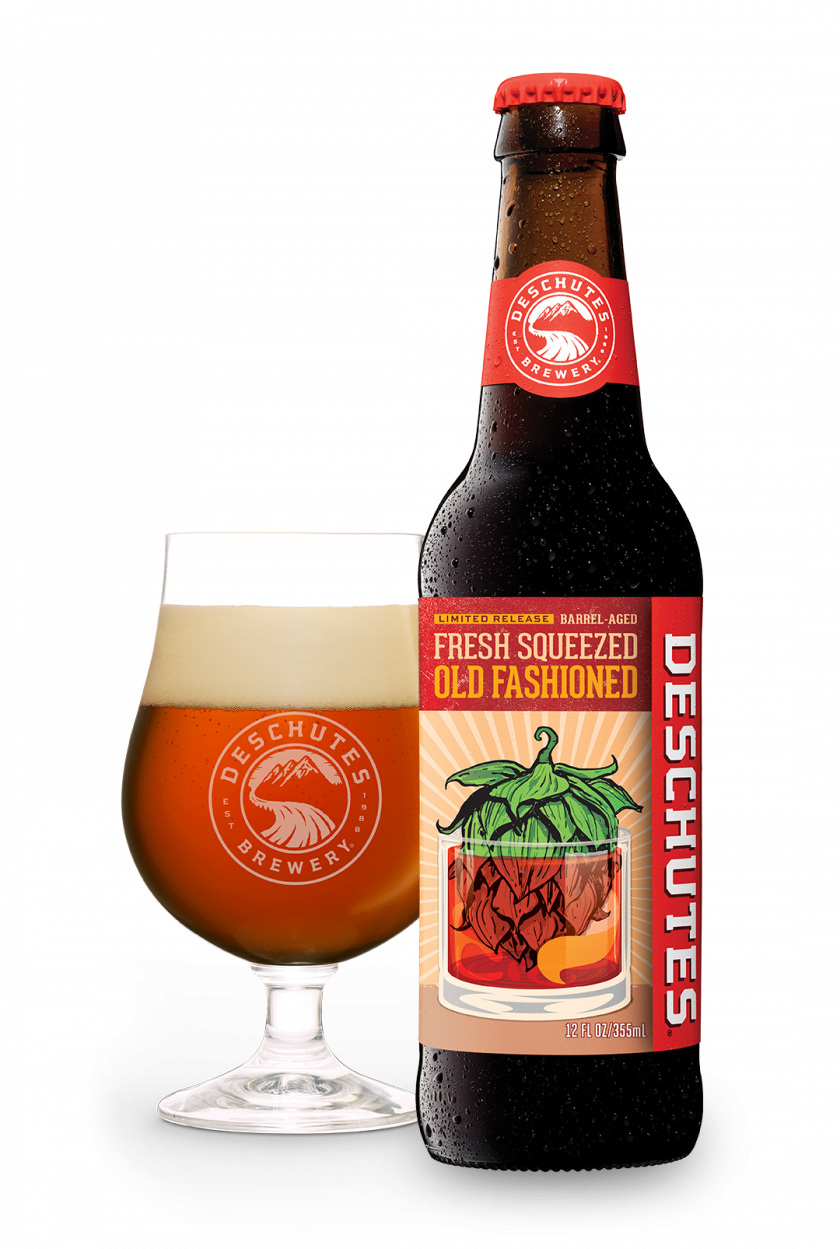 Its new, larger release brings Deschutes to expand its very popular Fresh Squeezed lineup with the new Fresh Squeezed Old Fashioned. This barrel-aged Strong Ale brings its Fresh Squeezed IPA and combines it with an Old Fashioned cocktail. Inspired by the big citrus flavor of the brewery's most popular IPA, Fresh Squeezed, this hop-forward IPA gets an Old Fashioned twist where brewers have married citrusy hops with whiskey and oak from bourbon barrels and sweet orange peel. Fresh Squeezed Old Fashioned sits at 8% ABV and 36 IBUs.
This limited release made its debut in 4 pack, 12-ounce bottles. Fresh Squeezed Old Fashioned is currently shipping to distributors in the brewery's full distribution footprint and will be available in package and draft in the coming weeks.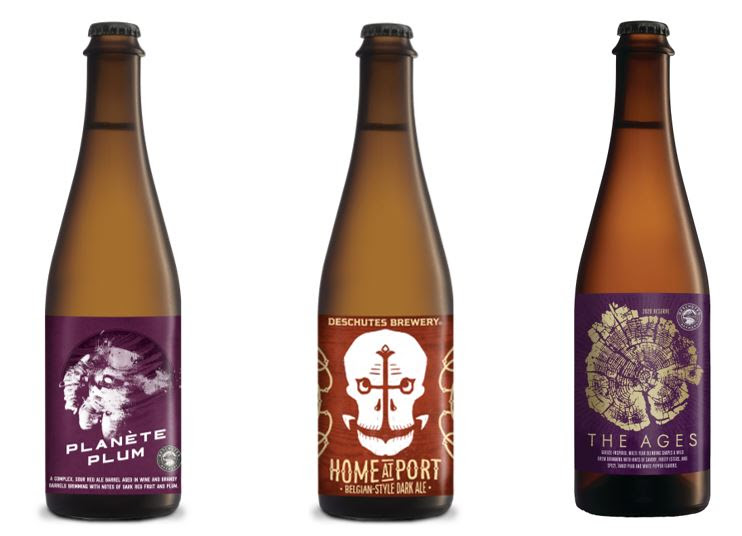 When it comes to the new Small Batch Experimental Barrel-Age Beer releases, here are descriptions for each of the three beers from Deschutes Brewery.
Planète Plum has joined recent brewery releases Planète Bruin and Planète Rouge on the journey across barrel ecosystems. Planate Plum is a complex American Sour Red Ale brewed with Oregon plums. Partially aged in brandy barrels, Planète Plum has notes of cherries and dried fruits that combine with farmhouse aromas balanced by the plums. At 11.6% ABV Planète Plum is available in 500mL bottles.
Home at Port, Deschutes' next small batch release available this month is a barrel-aged Belgian dark strong ale 100% aged in bourbon and port barrels. At 12.5% ABV, this complex warming ale has a big, tawny port character and recently brought home a gold medal at the Oregon Beers Awards. Home at Port will release in 500mL bottles.
The Ages 2020, releasing in April, is a gueze-inspired American Sour Ale. Multi-year blending shapes this wild brew packed with fruity, spicy esters and savory, tangy pear and white pepper flavors. At 7.4% ABV, The Ages will be available in 500mL bottles in select markets where Deschutes is sold.
"We're thrilled to present this diverse lineup of beers to our fans," said Deschutes' Assistant Brewmaster, Ben Kehs, in a statement. "Each of these offerings takes a different path through maturation and we appreciate the challenge. Winning gold at the Oregon Beer Awards for Home at Port is a huge honor for us!"
These three small batch reserves will be releasing online at Deschutes' Online Store and again at Deschutes Brewery pubs in Bend and Portland, Oregon and tasting rooms in Bend and Roanoke, VA when they reopen after this COVID-19 pandemic dissipates.