Deschutes Brewery Releases Passion Fruit IPA and Twilight Summer Ale
|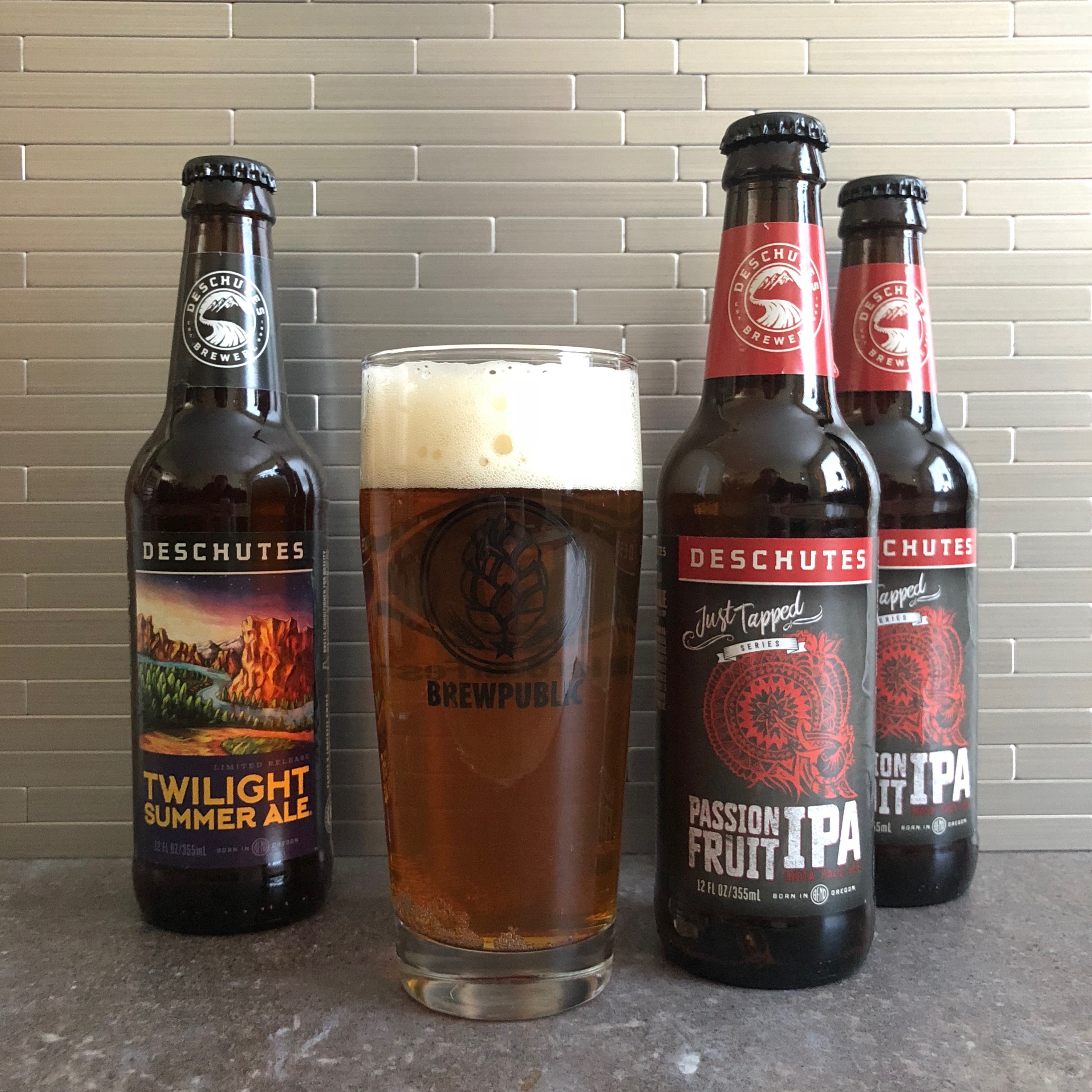 Last year Deschutes Brewery released a draft only version of Passionfruit IPA, a tropical fruit forward IPA. For the summer of 2018, Deschutes will re-launch this beer in 12 ounce bottles with a tweaked recipe and a slight name change to Passion Fruit IPA. Deschutes will also bring back Twilight Summer Ale after a short hiatus the past two summers.
The updated Passion Fruit IPA will continue from the beer that was a draft only release in 2017 with a slightly tweaked recipe. Passion Fruit IPA continues to use a quartet of juicy tropical hops of Cascade, Azacca, Galaxy and Vic's Secret. At 6.8% ABV and 46 IBUs, down from last year's 65 IBUs, Passion Fruit IPA is a pleasant fruity IPA.
Passion Fruit IPA is part of Deschutes' new Just Tapped Series and features artwork from its Portland Pub's chalk artist, Ben Woodcock.
A couple of years back Deschutes decided to retire its popular warm weather seasonal, Twilight Summer Ale. For 2018, the Bend brewer decided to bring back the sessionable beer that dates back to 2004 in both 12 ounce bottles and on draft.
Twilight Summer Ale offers a crisp, clean citrus flavor from its use of Amarillo hops. But its use of Pale, Crystal, Carapils and Munich Malt balances this beer out quite fine for the warmer months ahead. Twilight Summer Ale sits at 5.0% ABV and 38 IBUs.