Deschutes Brewery Releases The Abyss 2020
|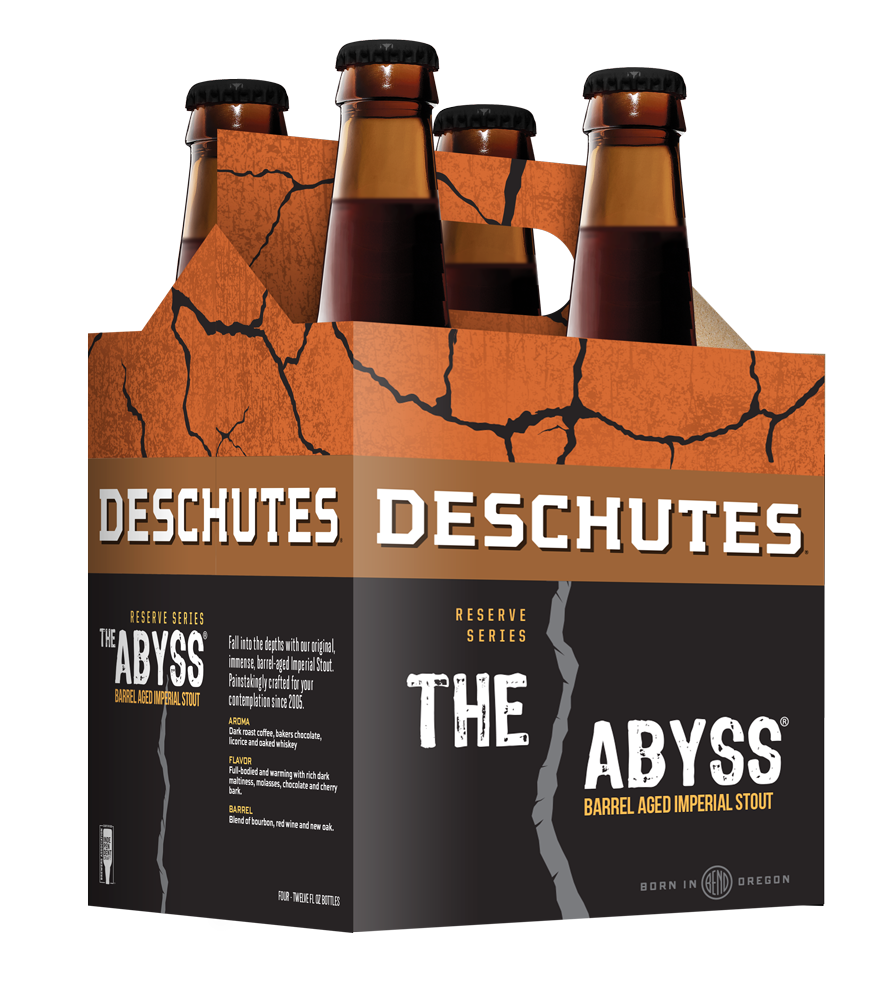 Deschutes Brewery announces the release of The Abyss 2020, the brewery's most formally recognized and award winning barrel-aged brand for the brewery. The Abyss is an exclusive barrel-aged Imperial Stout that is released every November and will be available in 4 pack, 12-ounce bottles for the first time. A perfect way to enjoy it now and to age!
"In this time, we are eating and drinking at home more often," said Veronica Vega, new product development director at Deschutes, in a statement. "What I find most exciting about this new format is that we can make any night something special by pouring one of these out into a snifter and having that be 'the occasion.' "
In brewing The Abyss 2020, Deschutes Brewery used a malt bill of 2- Row Pale, Roasted Barley, Black Barley, Black malt, Chocolate, and Wheat alongside Nugget, Cascade, and Delta hops. It is also brewed with licorice, cherry bark, and molasses to create layers and layers of flavors that can be unraveled as the beer warms in the glass. Deschutes utilizes a Trappist yeast capable of handling the high alcohol of 11.7% ABV and ages in a blend of new Oak, bourbon and wine barrels.
The Abyss 2020 will soon be available in 4-pack, 12oz bottles across the Deschutes Brewery distribution footprint. However, if you want a head start in grabbing this beer, it's available on draft and in bottles at the Deschutes Brewery Pubs in both Bend and Portland, Oregon.