Deschutes Brewery Returns with the classic The Dissident
|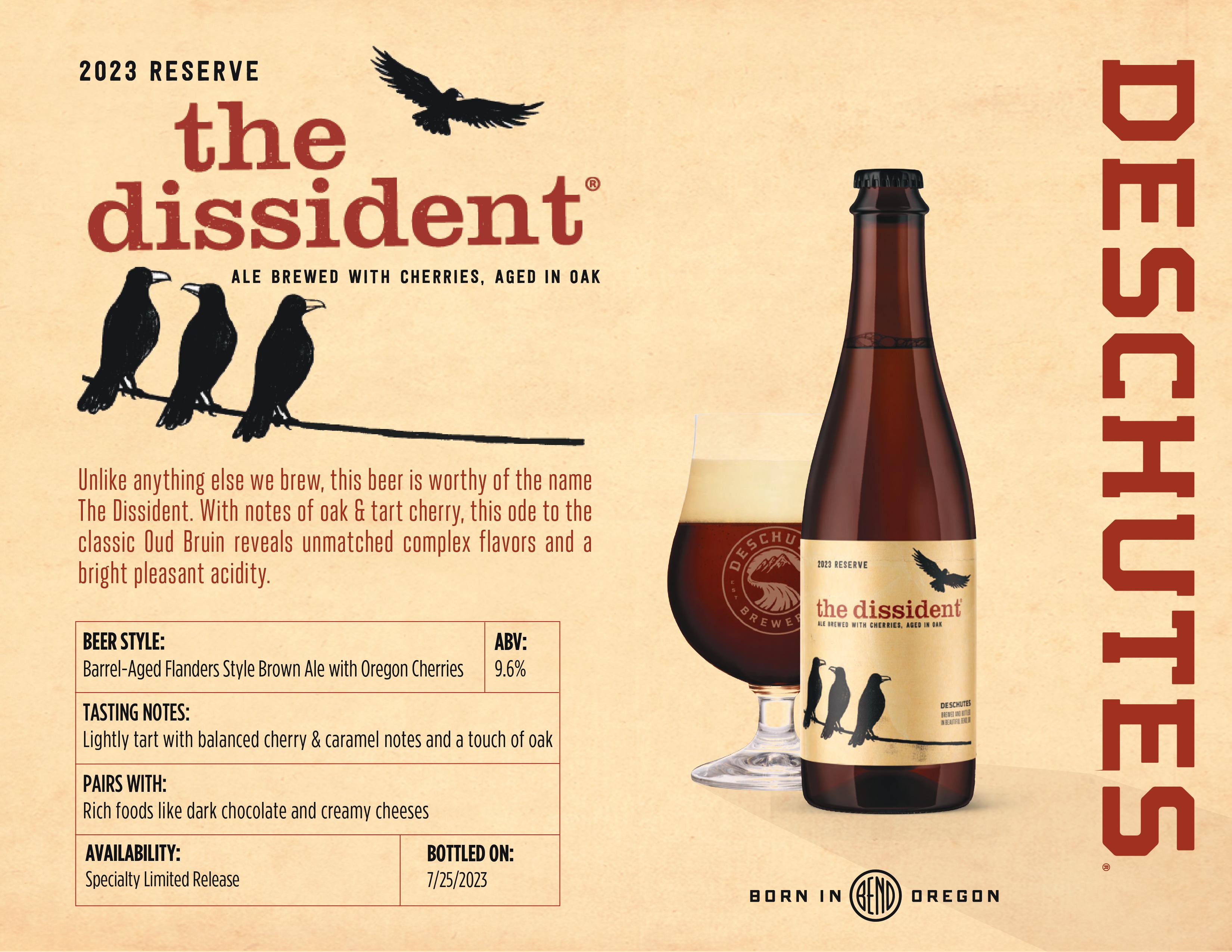 It has been a few years since Bend, Oregon's Deschutes Brewery has released its classic version of its highly coveted barrel-aged Flanders style brown ale, aptly named The Dissident. As part of the brewery's Reserve Series The Dissident first debuted in 2008 and has been part of the brewery's rotation ever since.
From 2008 through 2019, The Dissident had always been a barrel-aged Flanders style brown ale included the traditional addition of fresh cherries. After experimenting with non-traditional variants that included Marionberry, Raspberry, & Peach for the past three years, The Dissident is returning to its classic recipe with fresh Oregon grown cherries as it celebrates 15 years.
The Dissident is a distinctive barrel-aged Belgian-style sour brown ale brewed with fresh Oregon cherries, fermented with wild yeast and matured in oak. This special ale reveals unmatched complexity of flavor with a pleasant, bright acidity that is unlike anything else Deschutes Brewery brews. The Dissident sits at 9.6% ABV and 15 IBUs.
For a truly unique tasting experience, try the last classic release of The Dissident with cherries from 2019 side-by-side with this year's vintage. The Dissident is available everywhere Deschutes beer is sold in 500mL bottles that were packaged on July 25, 2023 and is also available on draft.