Dogfish Head Craft Brewery Launches Hazy-O! – A Hazy IPA Made with Oat Milk
|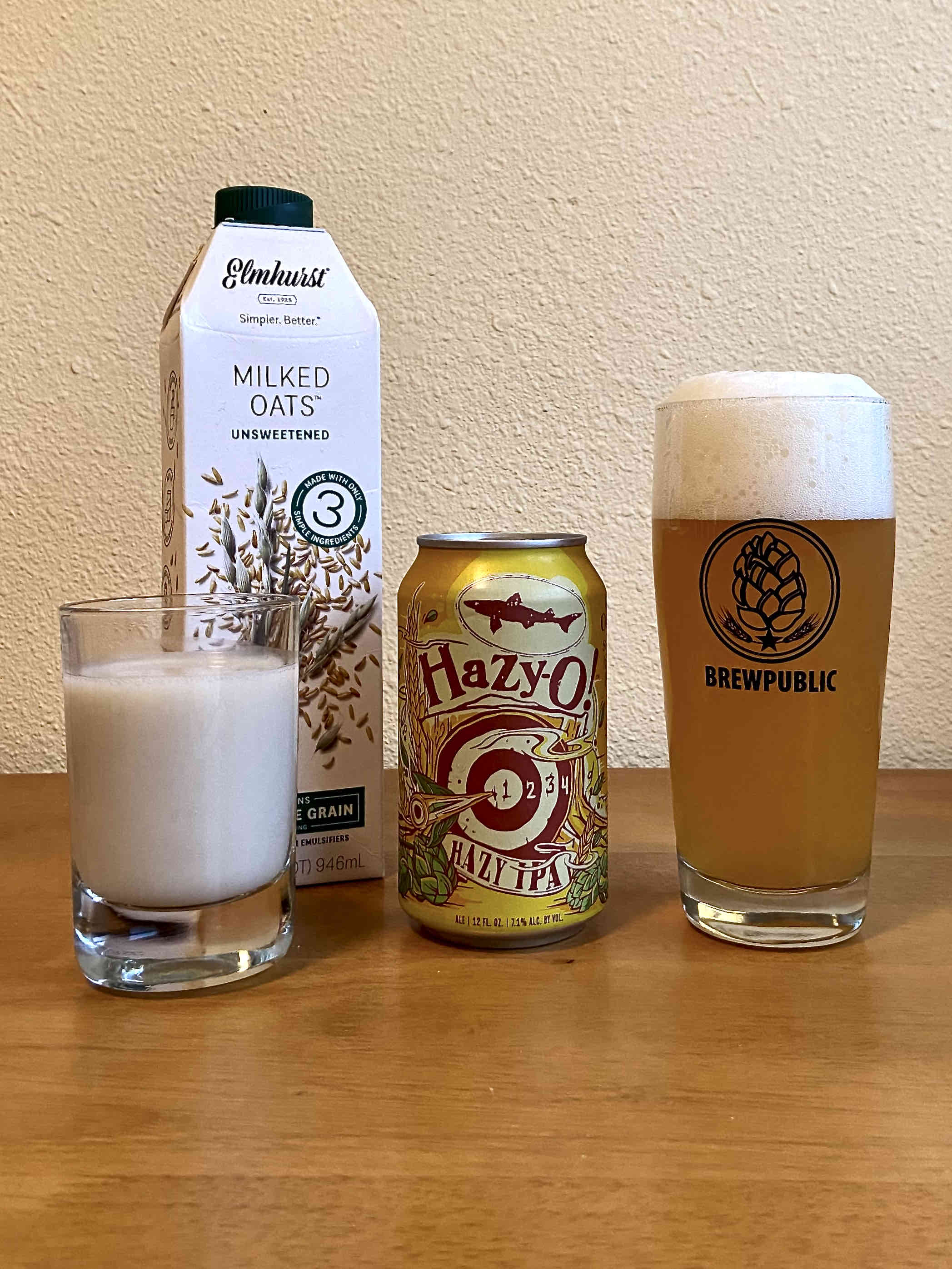 Since Hazy IPAs arrived on the scene, the hidden secret to brewing these beers has been the use of oats in the grain bill. Dogfish Head Craft Brewery has taken this a step further with the release of Hazy-O! Hazy IPA, as the brewer also uses oat milk in its new Hazy IPA.
With a name that sounds eerily similar to a house brand of breakfast cereal, Dogfish Head enlisted the assistance of Elmhurst 1925, a nut and plant based milk producer, in brewing Hazy-O!. During the brewer's development of this Hazy IPA it found that oat milk can provide a layer that solely malted oats, rolled oats, and naked oats cannot extract. By combining these three oats with the Elmhurst Oat Milk, Dogfish Head has created a Hazy IPA that's pleasantly smooth and totally refreshing, one that we can get behind!
The fastest growing beer style in the U.S. continues to be the Hazy IPA. Last year alone it was trending at a nearly +80% according to an IRI report. Then when you add oat milk into the mix, this plant-based drink has grown +220% this past year. "Oat milk is really having a zeitgeist moment, especially in the active lifestyle community," said Sam Calagione, Dogfish Head Founder & Brewer, in a statement.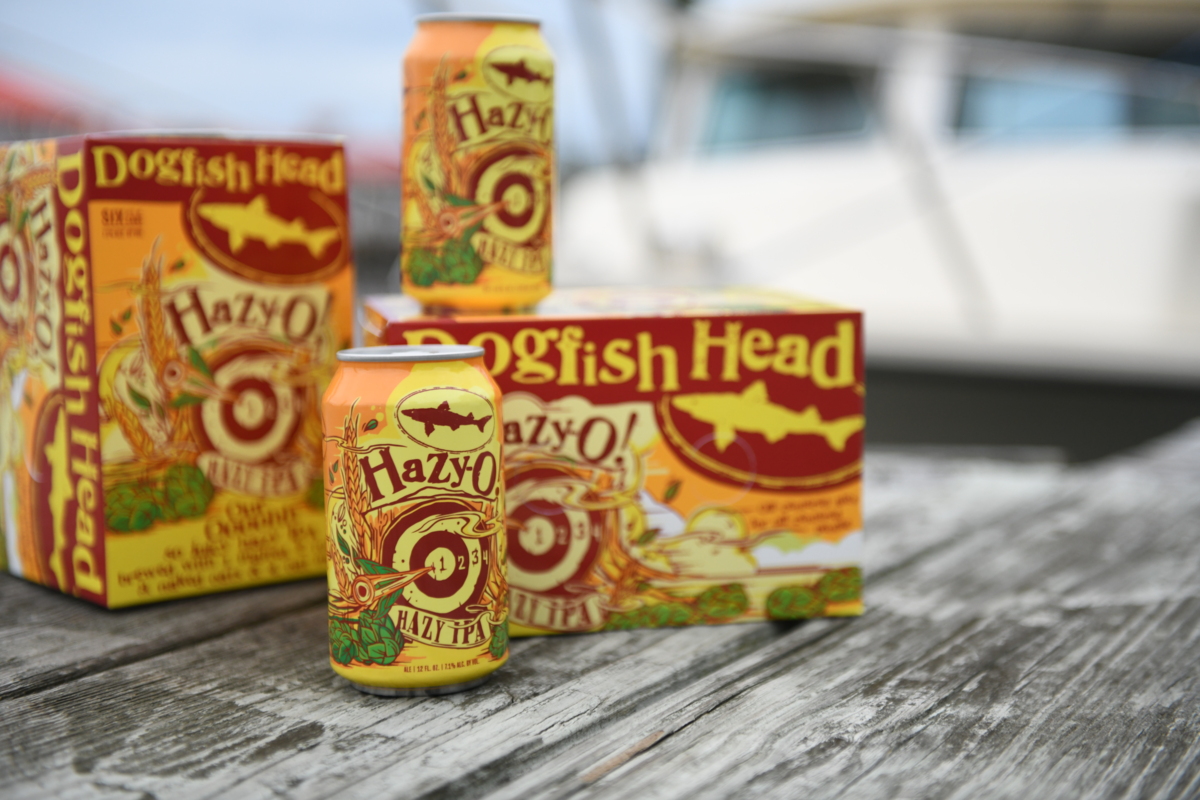 Hazy-O! is the first-ever nationally distributed oat milk-centric IPA. It took Dogfish Head nearly a year of research to prefect its new Hazy IPA, and this time was well worth it as Hazy-O! is one of the better ones we have consumed! The assistance that Dogfish Head enlisted from the oat milk scientists at Elmhurst 1925 paid dividends.
"While Hazy-O! features a bunch of high-quality culinary ingredients, it's the oats that are really the star of the show," said Calagione, in a statement. "Each of the oat formats used in Hazy-O! provides a unique characteristic to the beer. The malted oats offer a delicate malty sweetness; the rolled oats contribute a dense haze; the naked oats provide a subtle toasty, caramel character; and the piece de resistance, oat milk, creates a silky soft mouthfeel that makes Hazy-O! drink like a 5% ABV session sipper, instead of the 7.1% ABV powerhouse that it is. This foundation-of-four oat formats creates a target, allowing the beer's bright and juicy hops to hit the flavorful bullseye."
Upon cracking open a can of Hazy-O!, the beer pours a golden orange color with a touch of haze under the frothy white head. Aromas of fresh citrus, including pineapple and grapefruit, feel your senses. A perfect lead in to the juicy flavors that abound the palate alongside the creamy texture. Hazy-O! doesn't disappoint and its 7.1% ABV is quite deceptive, well done Dogfish Head!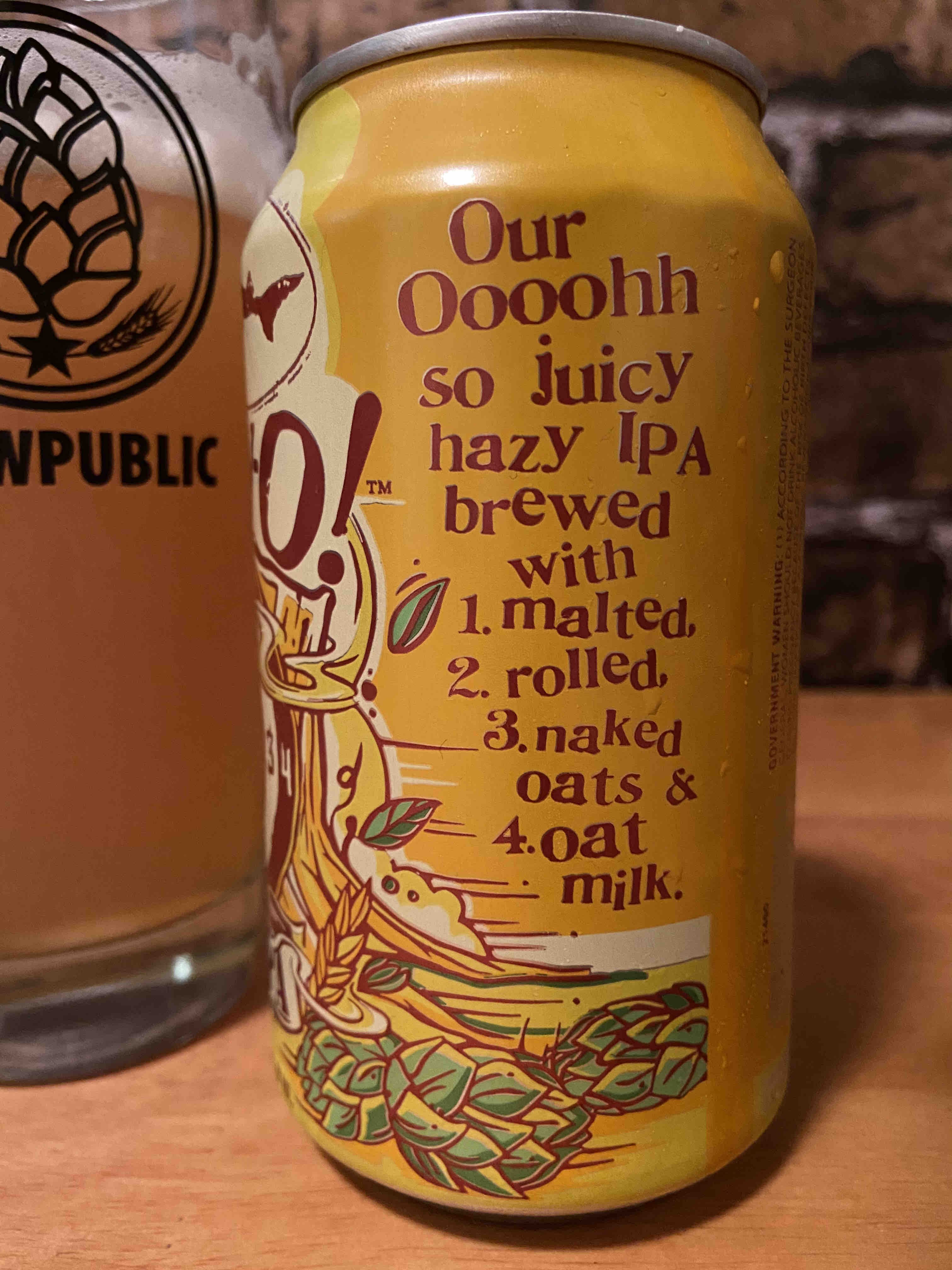 "When we heard the team at Dogfish Head wanted to launch an oat milk IPA, we jumped at the chance to partner with them," said Heba Mahmoud, VP of Marketing at Elmhurst 1925, in a statement. "Surprisingly enough, there was a natural synergy between the two brands. We're all about using clean ingredients and maximizing the nutritional value and taste profile of plant-based offerings. We're thrilled to help bring this new beverage to those seeking options they don't have to question when it comes to ingredients and taste. We can't wait to be a part of special moments among friends and families as they sip and create lasting memories."
Hazy-O! is available in 6-pack, 12oz cans, that can be tracked down using Dogfish Head's Fish Finder. For more information, visit www.dogfish.com.